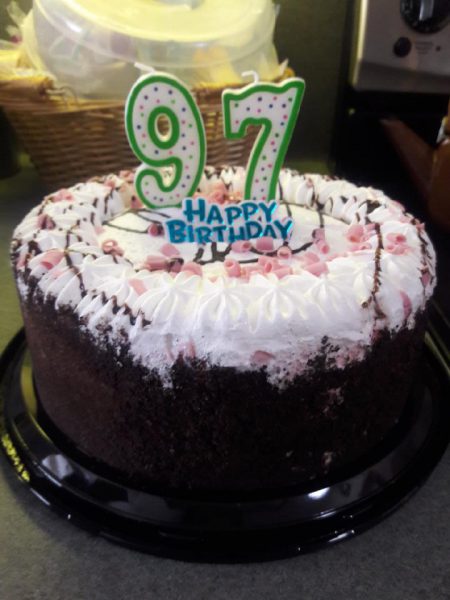 My Mom died peacefully at age ninety-seven on September 9, 2018, shortly after her birthday.  Today, August 21st, would have been her ninety-eighth birthday.   It's hard to believe it's been almost a year.  I still miss her so much, that some days I simply don't function well.  At the same time, I recognize this is the cycle of life, and life must, and does, go on.  Mom would not want us to mourn every day.  She always looked at the brighter side of things and I know she would want us to do the same, remembering the happy times.
When our family gathered years ago for Mom's 80th birthday, I decided to write a poem for her as my gift.  I wanted Mom to know how much she was loved and how important her life was to so many.  I found just about the only photos that existed of her when she was born and framed them along with the poem.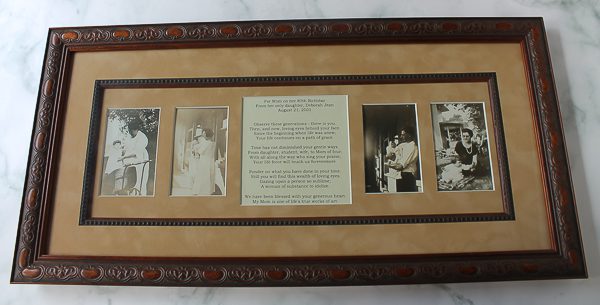 The first photo Mom is with her grandmother, then with her own proud mom holding her lovingly.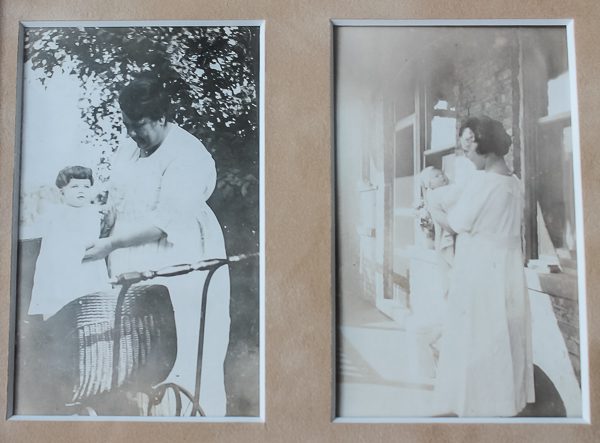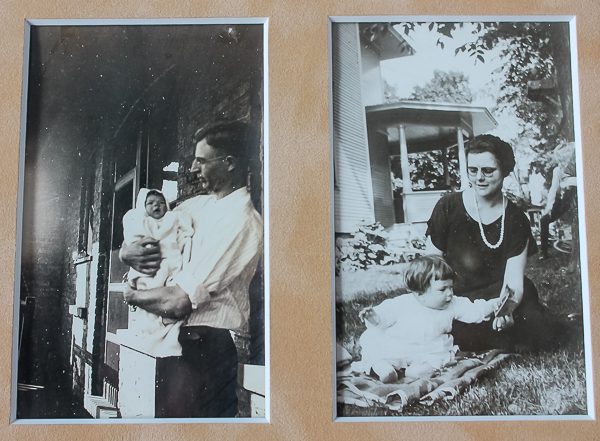 This is Mom with her father, then again with her mother.
And this is the poem I wrote for her.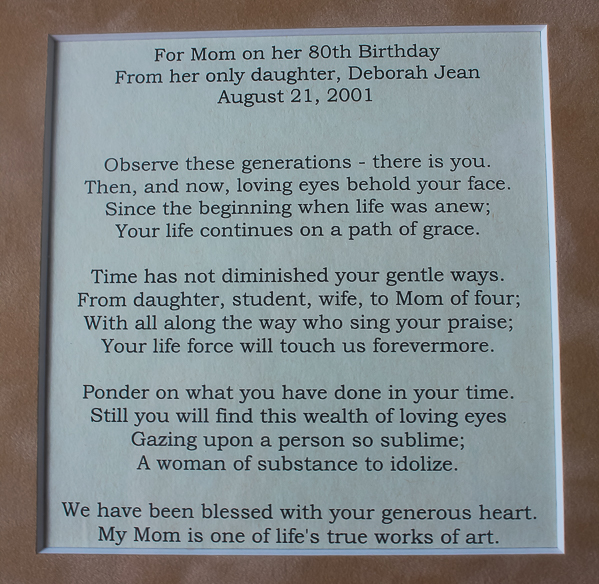 Mom desired her ashes to be buried in Olin, Iowa with her second husband John, and nearby are her parents, grandparents, aunts, uncles, cousins, and so many more going back to the pioneer days.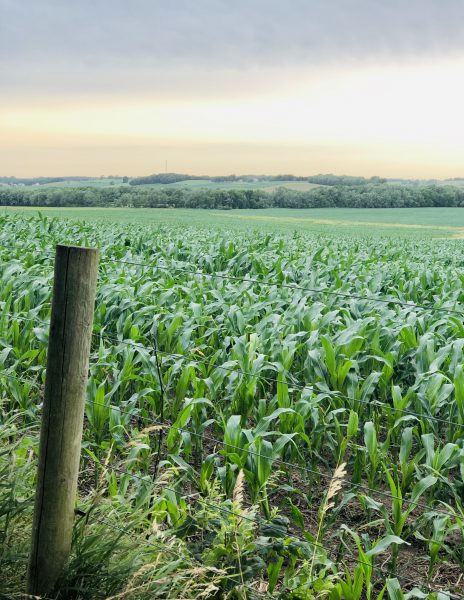 Mom loved the peacefulness of Iowa and the Olin cemetery, which is in the middle of Grant Wood country.  It's quiet, gentle, lush green with cornfields in the summer and blanketed in comforting sparkling snow in the winter when all can rest and be reborn again in Spring.  The cycle of life.  It all goes on, as it was meant to be.  That doesn't mean we don't wish for cold when the heat of summer is beating down, or wish for heat when it is thirty below zero.  But it all survives, year after year.
I can close my eyes now and feel Mom's presence everywhere.  I feel Mom each time I search her  recipe box for family favorites, cook with her kitchen gadgets, put on my lipstick with her yellow 1940's lipstick brush that I played with as a child, or wear the necklace she bought in Paris.  I see her eyes in my daughters and granddaughters.  Mom gave her wedding band from my dad to Kara, and she gave her wedding band from John to Kristina with this note: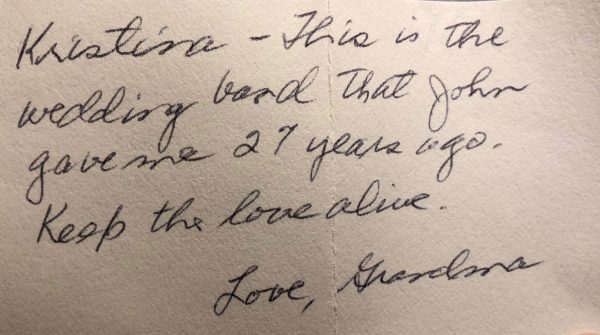 Mom wanted love to be kept alive after her passing.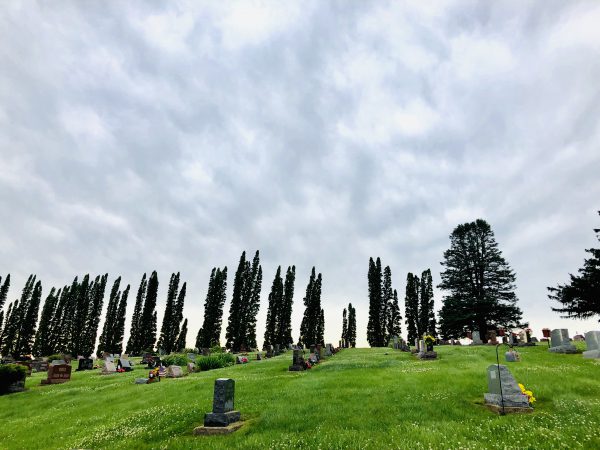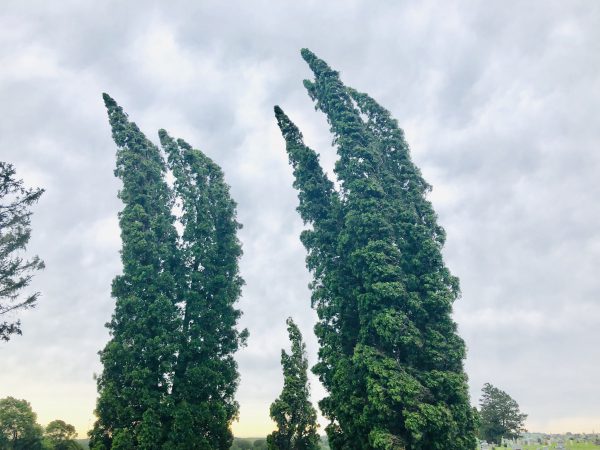 Mom loved the soothing soft breeze of trees moving.  I love knowing her grave is surrounded by them in Iowa, and that she is at peace in Heaven.  Mom is always with me. There will never be a time when the wind brushes against my cheeks that I won't know it is her gently saying she is with me.
Mom is in the wind.
Everywhere.