My lifelong friend Linda who lives in Nashville, has sent at least three boxes of cookbooks for The Culinary Cellar, several with Tennessee ties.  With Elvis's Graceland mansion in Memphis, a Tennessee cookbook about the King of Rock 'n Roll is fitting.  I haven't been to Memphis for decades, but still remember driving by Graceland as a teenager and saw the huge gates with musical decorations. I remember wondering if Elvis was home behind those gates.  He actually used to go down to the gate entrance occasionally and chat with his fans.  It would be years before Graceland (built in 1939) would be open to the public.
It's hard to think that the beloved Elvis died at age 42 on this day, August 16th, in 1977 – and it was also 42 years ago!  It certainly doesn't feel that long ago, I suppose because his legacy lives on and on.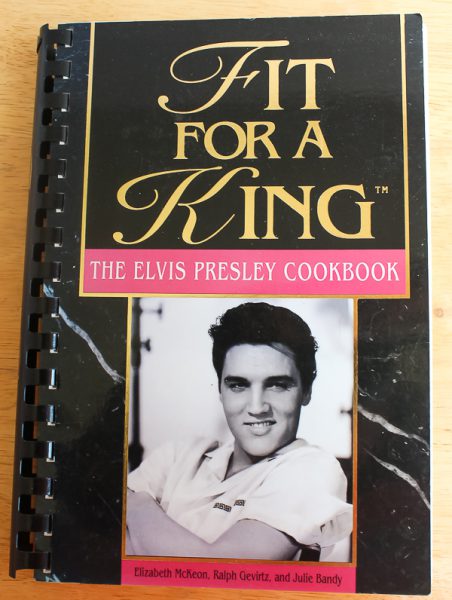 If you love Elvis, you will love this cookbook filled with Elvis's favorite foods, and fun facts that are scattered throughout the book.  Many of the recipes are from his longtime cook, Alvena Roy.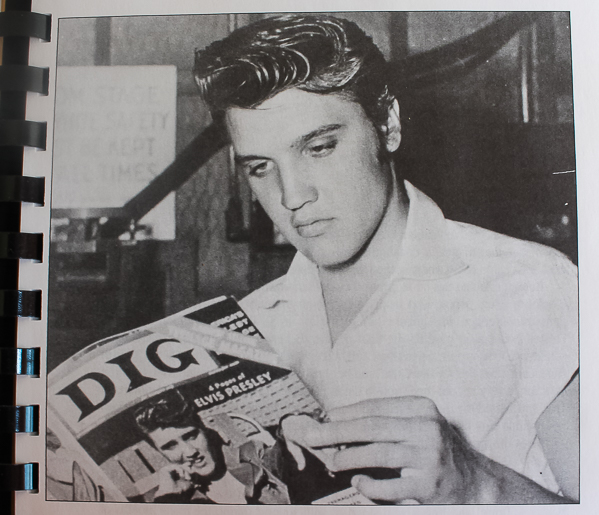 Young Elvis!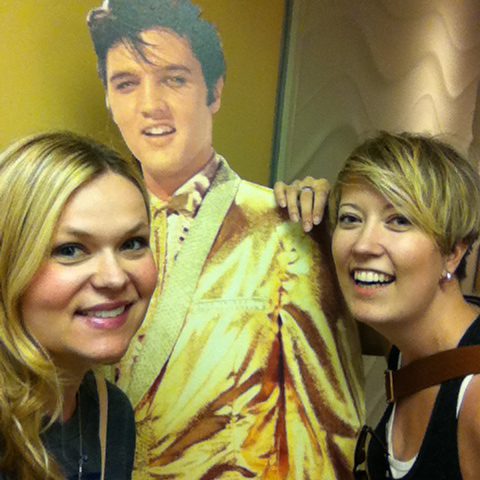 When our Finnish cousin Liisa (on the right) was visiting our daughter Kara's family in Mississippi, they decided to take a road trip to Tupelo and visit Elvis's home where he lived until the age of 14, then the family moved to Memphis.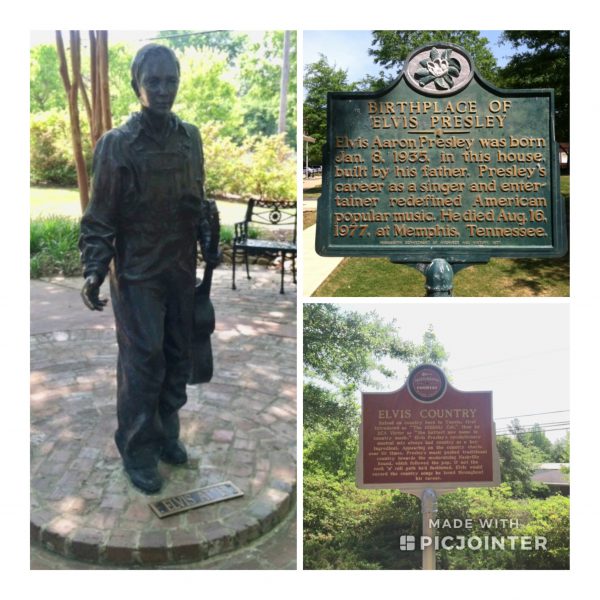 Here is a statue of Elvis with his guitar and signs about this birthplace and the area where he grew up.  Elvis taught himself how to play the guitar by listening to old cowboy songs he heard on the radio and on old phonograph records.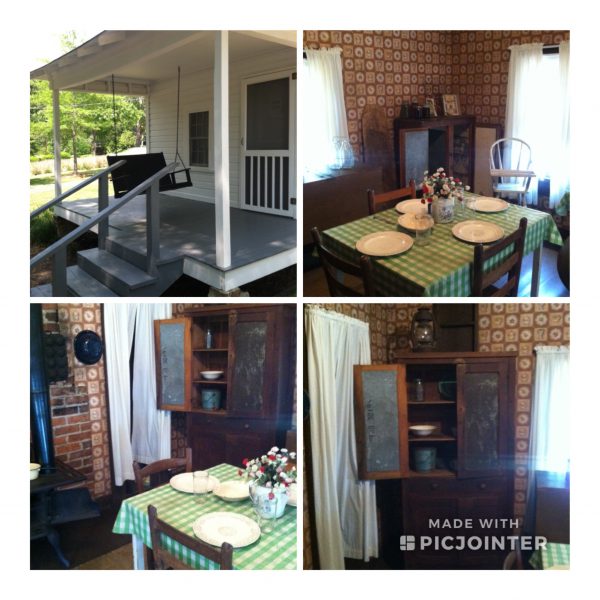 Elvis's front porch and kitchen.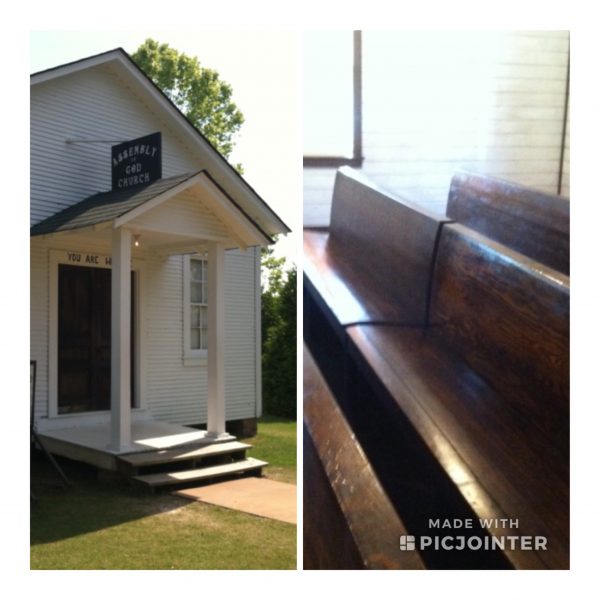 This is the church where Elvis first started to sing and developed a lifelong love of gospel music.  At the age of three, he would run up to the front and sing with the choir even if he didn't know all the words.  The church was salvaged from its original site and moved to make it part of the museum.
It is common knowledge that Elvis loved his fried peanut butter and banana sandwiches, but he also loved his mother's pork chops, gravy, mashed potatoes, and apple pie, along with potato salad, ham, meat loaf, bacon and tomato sandwiches, and cornbread dunked in buttermilk.
This cookbook is a keeper for all Elvis lovers and those who love Southern cooking.  Thanks for this, Linda!