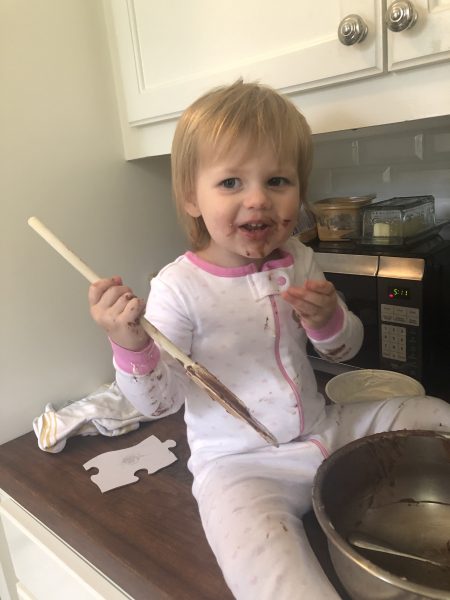 I am leaving today to visit my precious granddaughters, Virginia Rose and Helen.  I can't wait to cook with Virginia Rose as she is showing great interest in cooking!  It is Helen's first birthday today and we have a fun party planned.  I'll be posting photos of the girls, what we cook which will hopefully include some new Southern recipes.
My daughter Kara has the most wonderful neighbors who adore the girls.  They just gave Virginia Rose this adorable kitchen set.  Can you tell how much she loves it?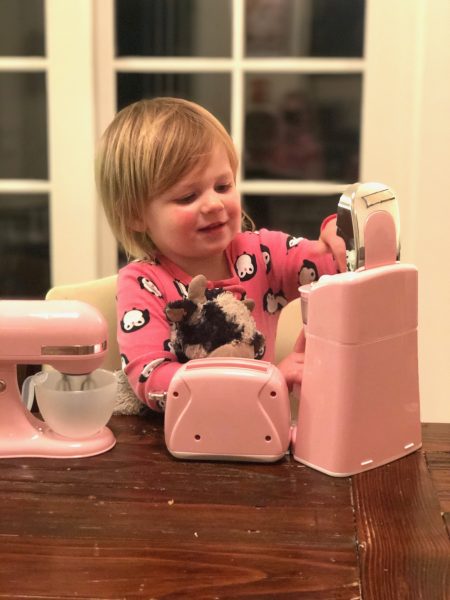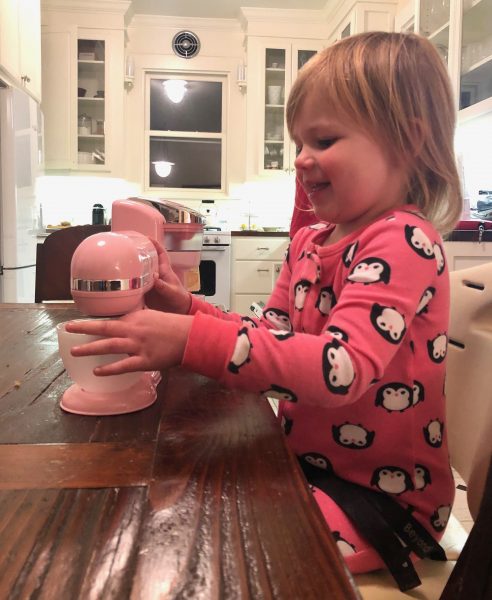 Since it is Helen's birthday, Virginia Rose stated that she is making Helen a cake with her new mixer!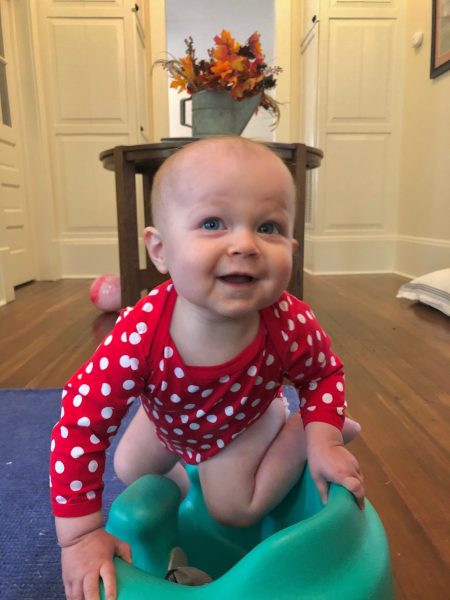 Here is our birthday girl!
Stay tuned for photos, food, and recipes in the coming week.  Grandma is coming, girls!  With presents, of course.