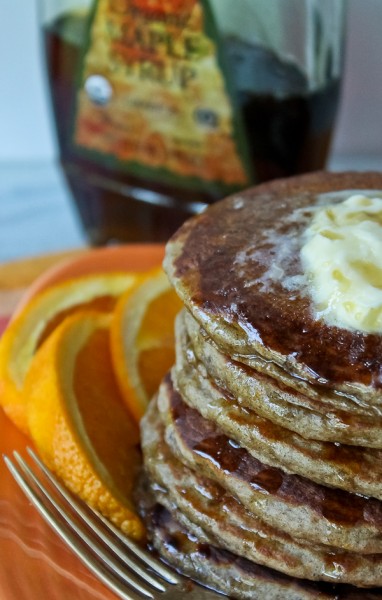 I'm all in for anything with buckwheat, pancakes probably being my favorite.  Since my husband agrees, we have buckwheat pancakes quite often but I always need to jazz  them up a little differently each time.  We love them with a good amount of cinnamon, but this past weekend I decided to try them with some orange zest.  It gave a wonderful aroma and a fresh flavor.  We loved them!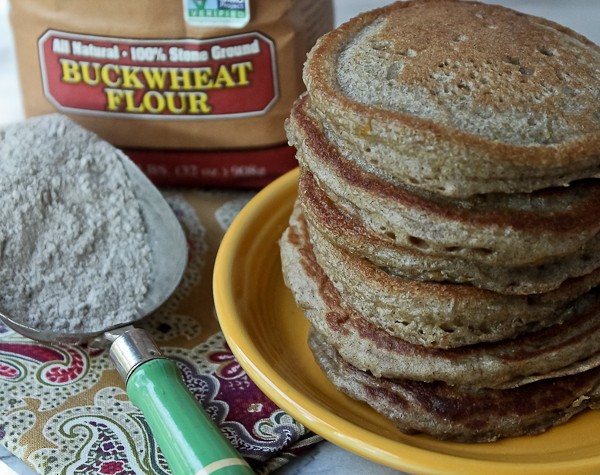 Buckwheat flour has a very distinctive flavor like no other, and actually has no relation to wheat.  Buckwheat is an excellent source of fiber, B-complex vitamins, flavonoids (especially rutin), magnesium; is linked with lowering high blood pressure, reduces cholesterol, and adjusts body metabolism.  Besides pancakes, use buckwheat flour in muffins, crepes, blinis, and soba noodles.  It is best to keep it stored in the refrigerator where it will keep for months.  But it might not have to last that long after you try these pancakes!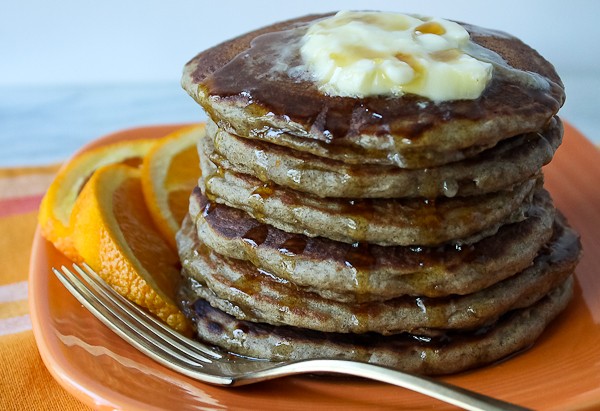 Orange Buckwheat Pancakes
Ingredients
2 eggs
2 cups buttermilk
¼ cup vegetable or canola oil
1 cup buckwheat flour
1 cup all-purpose flour
2 Tablespoons sugar
2 teaspoons baking powder
1 teaspoon baking soda
1 teaspoon salt
1 teaspoon freshly grated orange peel
Maple syrup, for serving
Butter, if desired
Instructions
Beat eggs in a mixing bowl. Add buttermilk, oil, flours, sugar, baking powder, baking soda, salt, and grated orange rind; whisk until smooth.
Heat a lightly oiled griddle until hot. Pour batter onto hot griddle forming desired size pancakes. Turn pancakes when bubbles form on top. Cook other side until golden. Serve hot with maple syrup and butter.