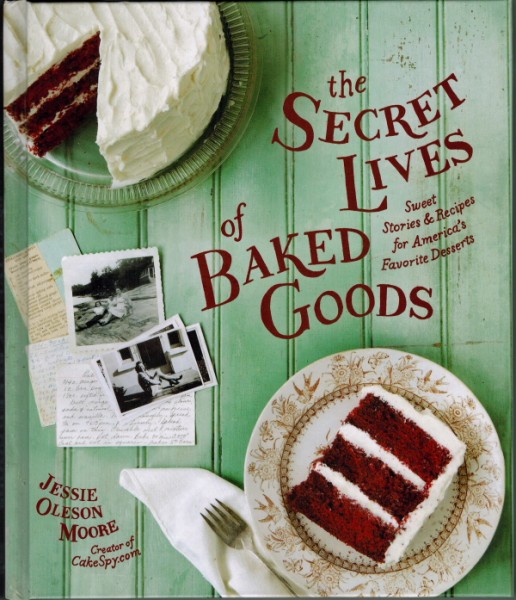 Did you know that Duncan Hines cake mixes are named after an actual person, while Betty Crocker was simply the figment of someone's imagination in the marketing department at General Mills?  Boston Cream Pie is not a pie at all, but a cake?  Whoopie Pies are not pies, but cookies?  An Anzac biscuit is not a biscuit, but a cookie?  Chocolate "chips" were never meant to be a chip at all?  German chocolate is not from Germany, but named after its inventor, Samuel German? And the most amusing, which part of an animal cracker (which is not a cracker, but a cookie) children bite off first?  These and other questions are answered in Jessie Oleson Moore's delightful new book, along with dozens of luscious recipes.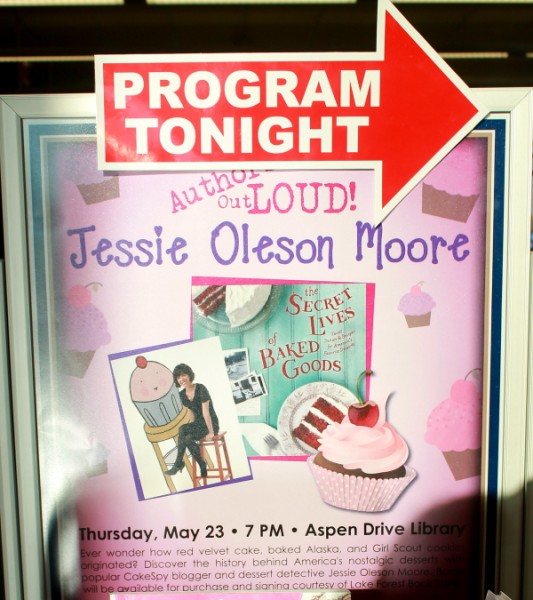 Popular blogger of CakeSpy and self-proclaimed "Dessert Detective," Jessie Oleson Moore was a guest speaker at our local library program of "Chef Series," where chefs and authors come to promote their books and sign copies for the audience.  As I entered the program room, Jessie was setting up the table of sweets, which were some delicious cupcakes from Swirlz in Chicago.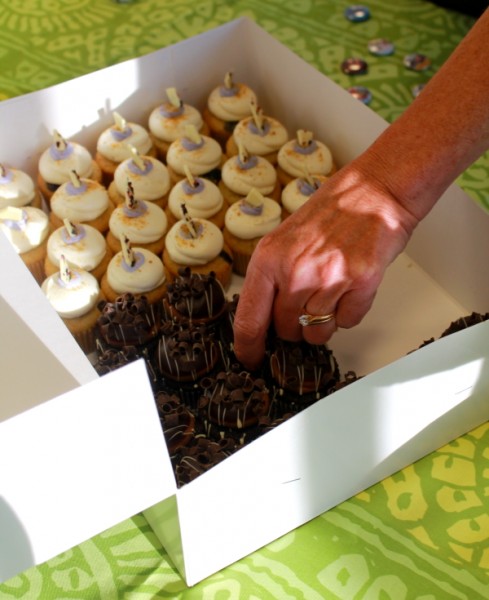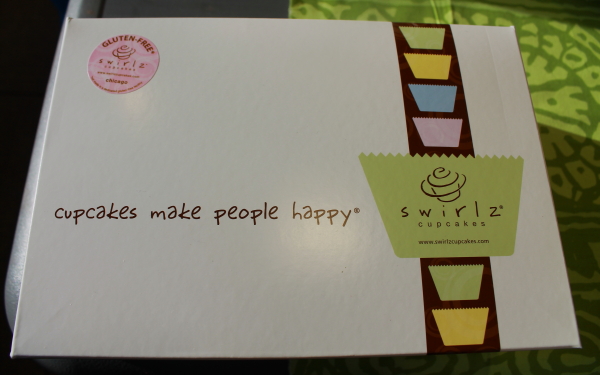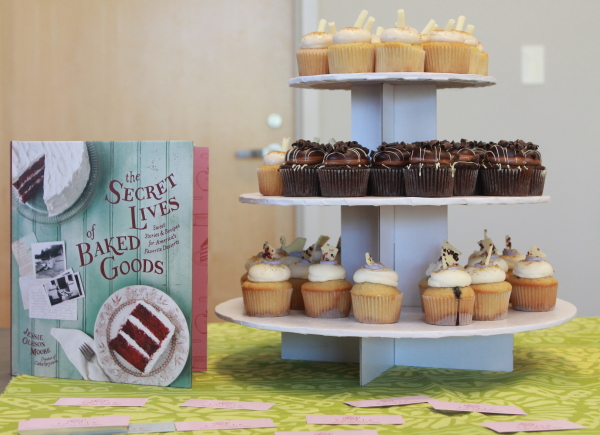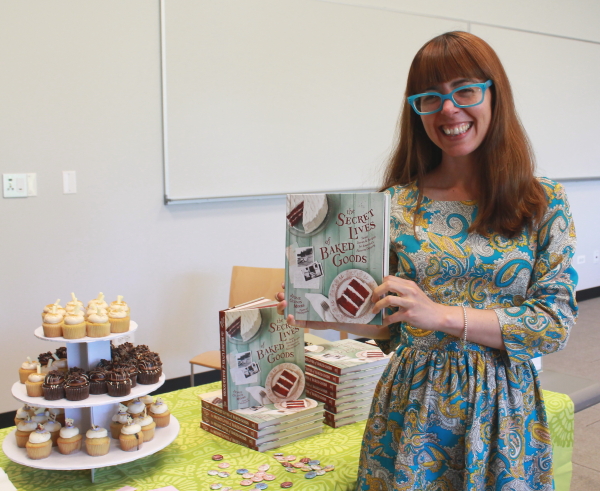 Jessie Oleson Moore proudly showing her book.
Jessie looked very familiar to me and as we spoke, I realized we had met at the last Pillsbury Bake-Off where we both attended as media.  We talked a little about the Bake-Off until the program began.  The packed room listened as Jessie talked about the baked goods and their history that we all know and love, including cakes, pies, cookies, brownies, desserts, and commercial products like Twinkies and Suzy-Q's (yes, there was a real Suzy!).  Cookbook authors are almost always asked what is their favorite dish, and in this case, baked good.  Answer?  Hummingbird Cake. (google it!)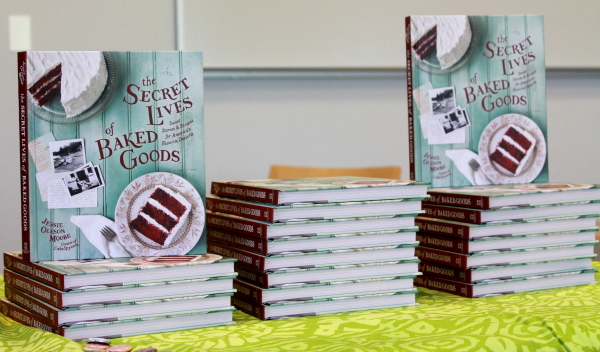 As I was walking up to the table to the table to buy the book, it occurred to me that I have not had a book giveaway in a long time, so I bought two.  Now is your chance to own this little gem of a book, and I even had it autographed for you!  Leave me a comment here on the blog and tell me- " What is your favorite baked good?"  Is it a family favorite or something from your childhood bought at the grocery store?  Something grandma made or you make yourself?  A restaurant specialty?  Let me know and you will be entered in the drawing.  Enter by 11:59 pm,  Thursday, June 6th, and I will announce the winner on next Friday's blog on June 7th.  Good luck!   Jessie will be delighted that you will own her book!