Christmas is now behind us and there is always the dreaded task of putting away all the decorations, especially every little ornament.  As I was taking down my culinary-themed ornaments, which I collect year-round, I thought it might be fun to photograph them.  I have collected everything from a Harvest Gold KitchenAid stand mixer to a lobster dressed like a chef.  Every place I travel to, I look for food-themed ornaments.  My girls also look when they travel and my collection is growing all the time.  One of these days I will need a whole tree just for food ornaments.  Here are some of my favorites.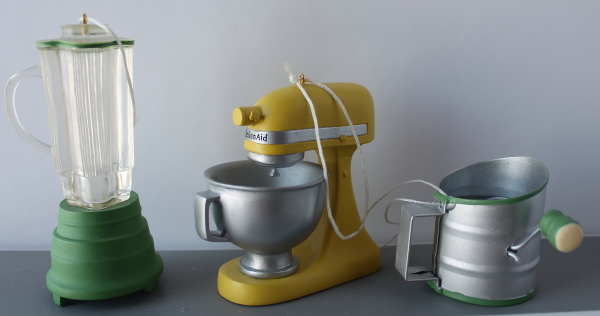 The KitchenAid stand mixer is one of my favorites.  It looks exactly like the first KitchenAid I ever owned!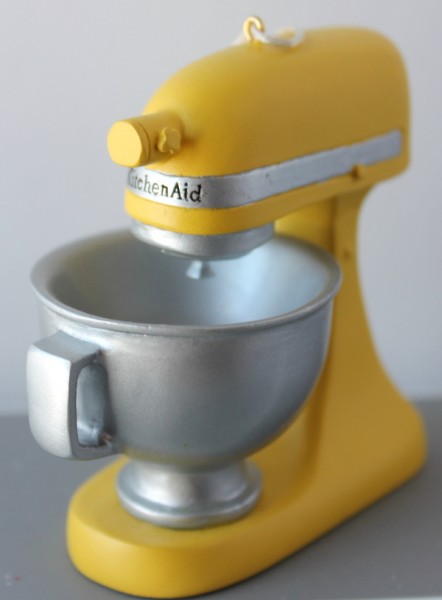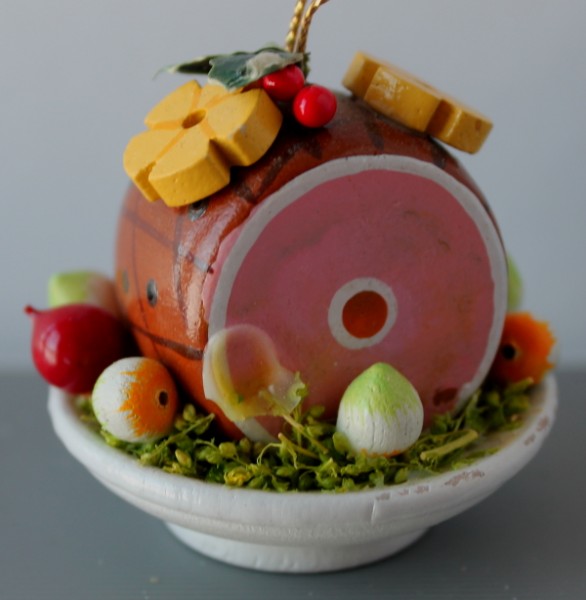 I love this ham, bought at a Cost Plus in Fisherman's' Wharf in San Francisco in the early '70's.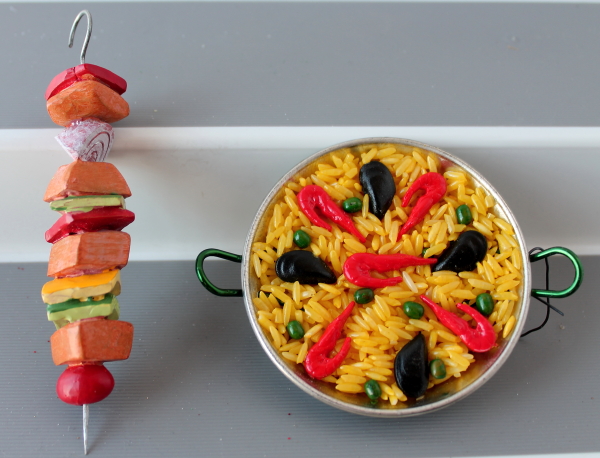 It's a paella ornament from Spain, and my new one this year, a shish kebab!

Baby LeCreuset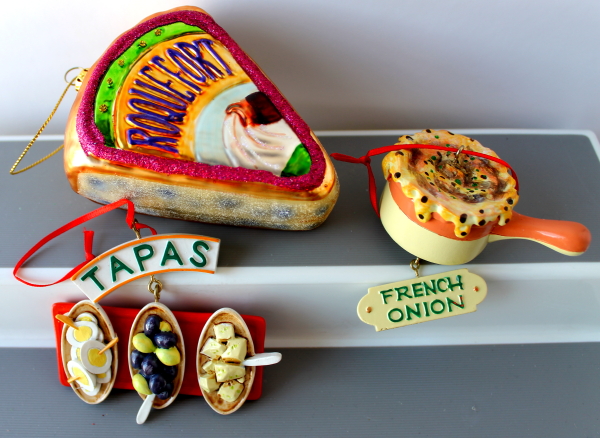 Appetizers, anyone?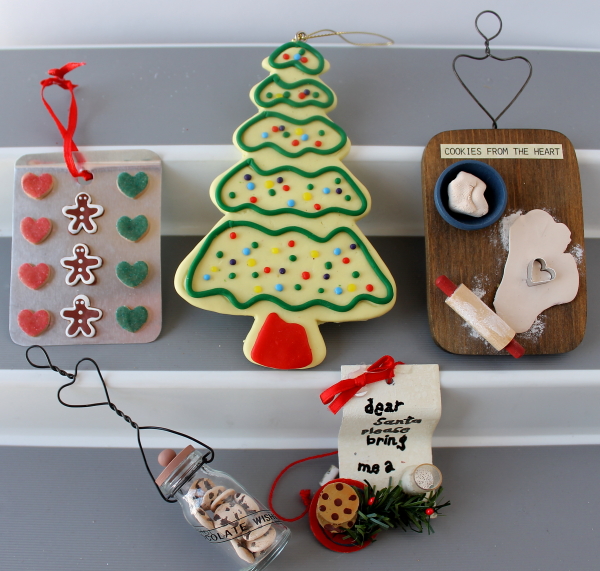 Cookies!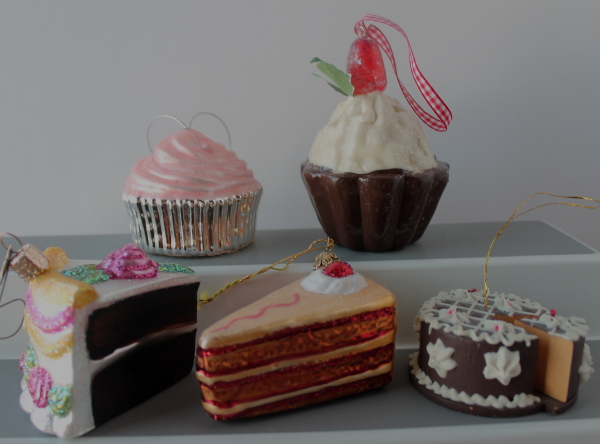 Don't they look like you could take a bite?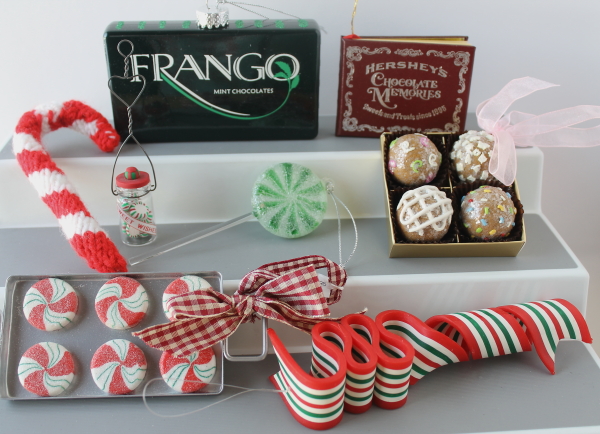 My mom knit the candy cane a long time ago.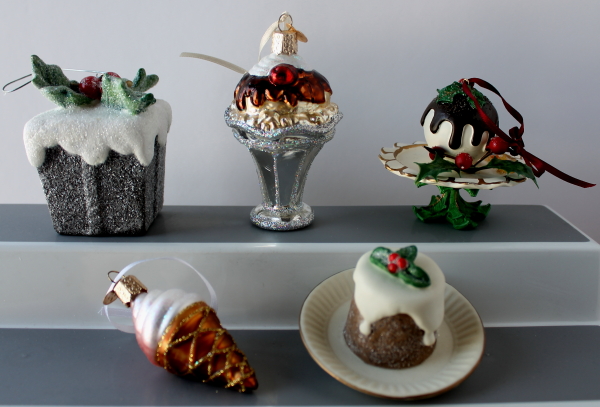 I love the old-fashioned steamed pudding.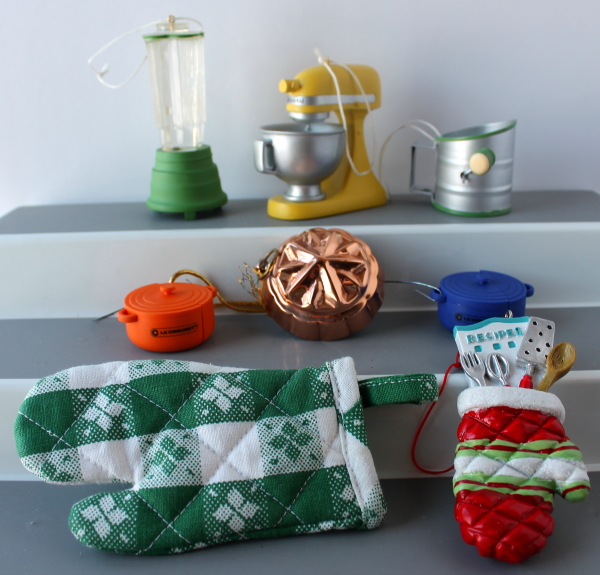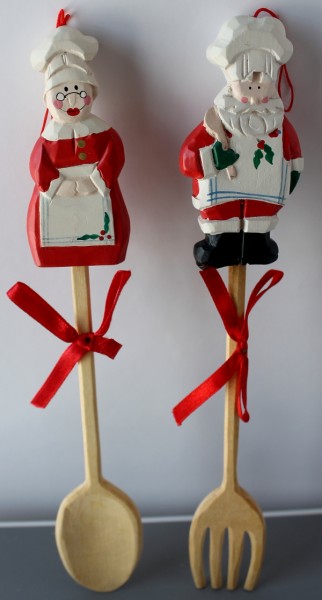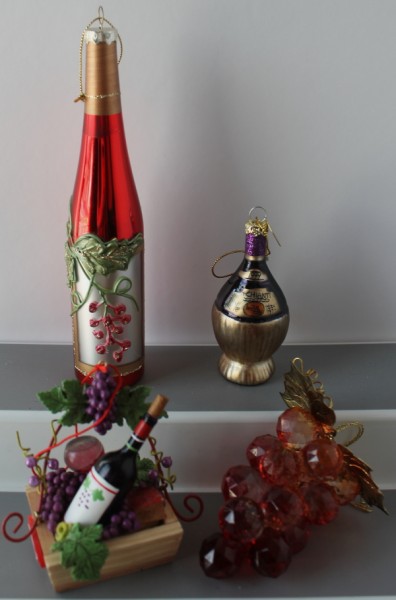 Wine ornaments from the Napa Valley and Chianti, Italy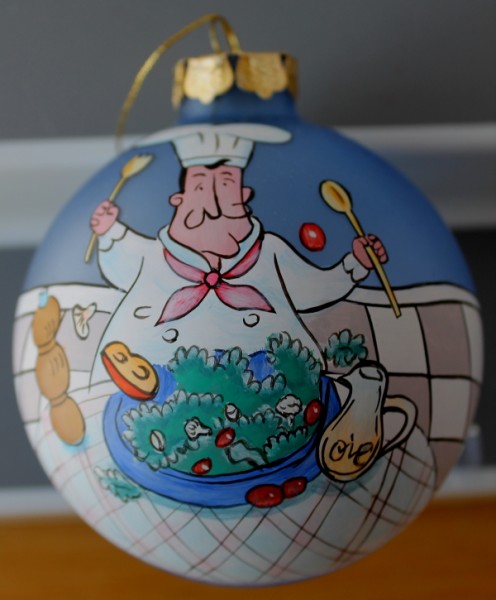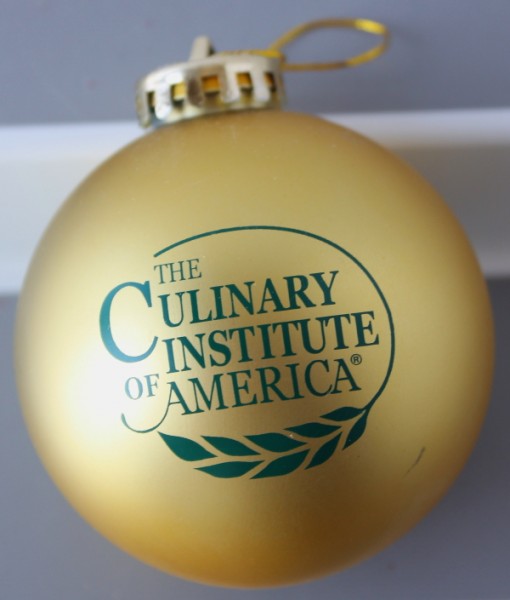 From the CIA in Napa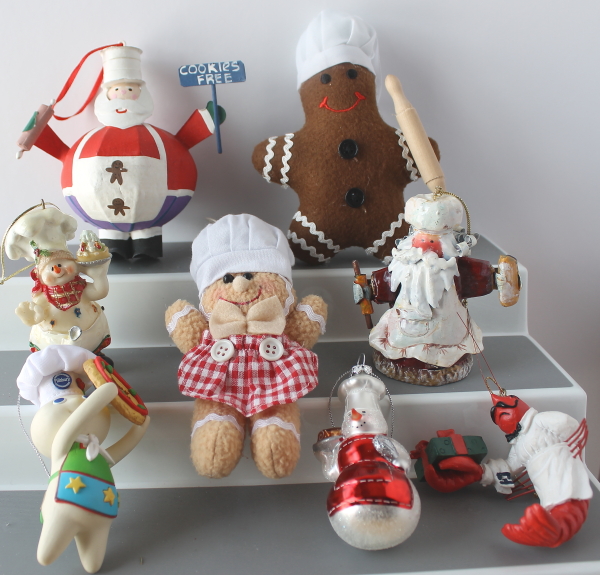 Chefs and more chefs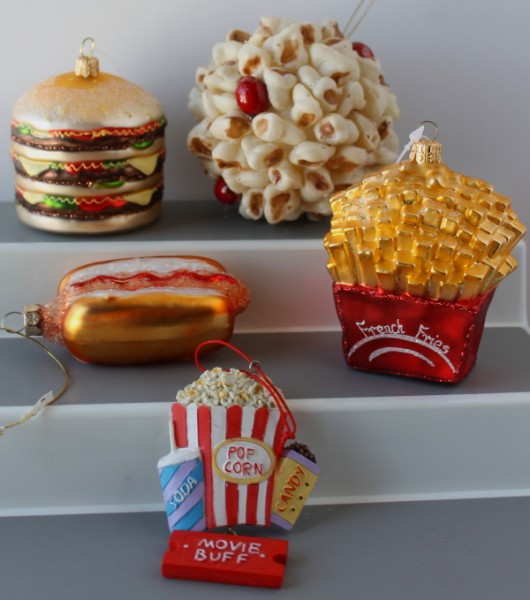 Fast food even comes in ornaments
Love this little girl!
I'll be on the look-out for more ornaments in travels this year.  If you know of any good ones, let me know!