Don't cookies just seem to taste better at Christmas time?  There are hundreds from which to choose and every family has a favorite.  I don't know if I could actually pick only one, but we have a couple of family members who select anything with ginger, and others who would grab the shortbread first.  Knowing this, I decided on those two, but didn't have a lot of time, which explains why they both look the same.  I  made the easy doughs, grabbed a biscuit cutter from the kitchen drawer instead of going through drawers and drawers of every shape of cutter in my Culinary Cellar, and last but not least, the treasured antique family bread gadget from Finland.  It is handmade and was developed to poke little holes in homemade Finnish rye bread, but today it would be used on my cookies.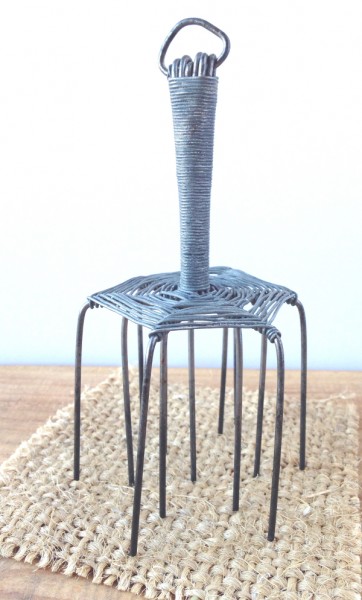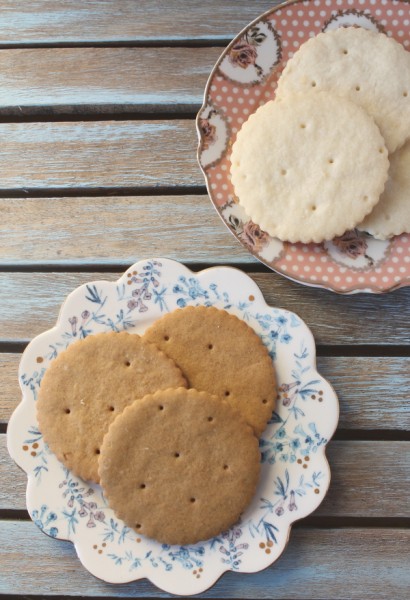 The first is a thin, crispy Finnish ginger cookie called Inkivaarileivat.  It's full of spices, cream, and molasses, and oh so good!  The other is a delicious buttery shortbread.  I have dozens of shortbread recipes, but I wanted to try this one called Balmoral Shortbread that I found in an old 1983 Cuisine magazine from an article about tea time in England.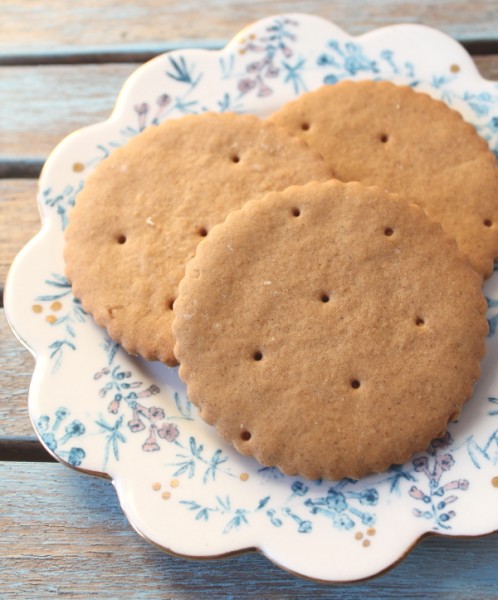 Finnish Ginger Cookies  (Inkivaarileivat)
1/4 cup unsalted real butter (no substitutes!) softened
1/4 cup packed dark brown sugar
1/4 cup whipping cream
1/4 cup light molasses
1-1/2 teaspoons ground ginger
1-1/2 teaspoons ground cinnamon
1/2 teaspoon baking powder
1/4 teaspoon salt
1-1/2 cups all-purpose flour
Mix butter, sugar, cream, and molasses in mixing bowl.  Stir in remaining ingredients.  Form into a ball and wrap in wax paper or plastic wrap.  Refrigerate at least 3 hours.
Heat oven to 375 degrees.  Divide dough into 4 parts, keeping covered and refrigerated until each part is rolled out.  Roll each part 1/8-inch thick on lightly floured board.  Cut into 2-1/2 inch circles with a scalloped cookie cutter or biscuit cutter.  Place 1-inch apart on cookie sheets lined with parchment paper, or lightly greased cookie sheets.  Bake until light brown, about 8 minutes.  Remove cookies to wire racks to cool.  Makes about 3-1/2 dozen.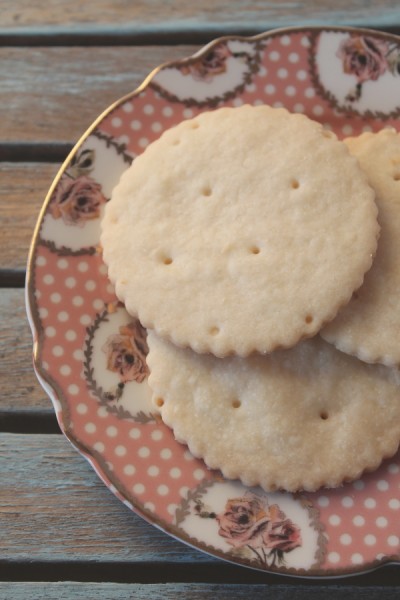 Balmoral Shortbread
1 cup unsalted butter (no substitute!) at room temperature
1/2 cup sugar
2-1/2 cups all-purpose flour
Heat oven to 350 degrees.  Beat butter in bowl of electric mixer until creamy.  Gradually add sugar, beating until mixture is light and fluffy.  Gradually stir in flour until mixture forms a soft dough.  Roll dough out on lightly floured surface to scant 1/4-inch thickness. Cut into rounds with a 2-1/2 inch cutter.  Place on cookie sheets lined with parchment or ungreased baking sheets.  Poke small holes on top (traditionally, it is a pattern of 3 rows of 3 dots).  Press dough scraps into ball; re-roll and repeat until all dough is used.  Bake until bottoms of cookies are very lightly browned, about 12-14 minutes.  Transfer to wire racks to cool completely.  Makes about 2 dozen cookies.
Merry Christmas everyone, and I hope your day is filled with  joy and lots of cookies!