I love chocolate, peanut butter, and other delectable flavors of fudge, but are you ready to try something new and delicious?  How about "Creamsicle Fudge?"  This is the old-fashioned kind of fudge, not one that is made in the microwave in five minutes.  You will need a candy thermometer and a strong arm for stirring, but the results are worth it.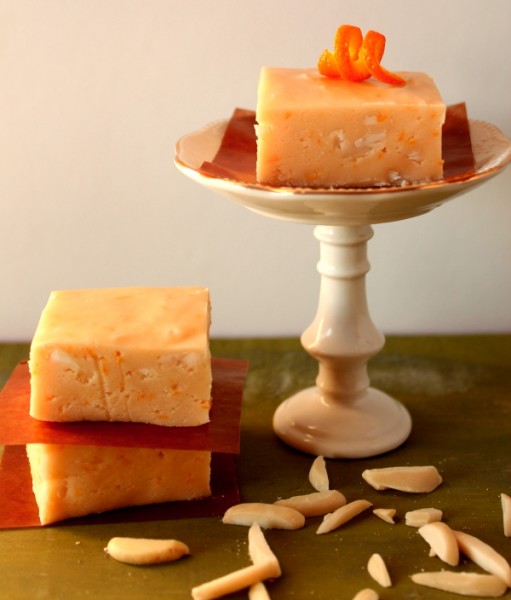 I found the recipe for this wonderful fudge in an old Sunset magazine.  I love Sunset.  My mom has given me a gift subscription to the magazine for decades and the recipes have always been consistently wonderful.   Back at least thirty years, I began to clip my favorite recipes out of the magazine and place them in binders.  As you can see, the binders are well-used and loved.  This is how I used to save all my clippings before I finally got the giant filing cabinet.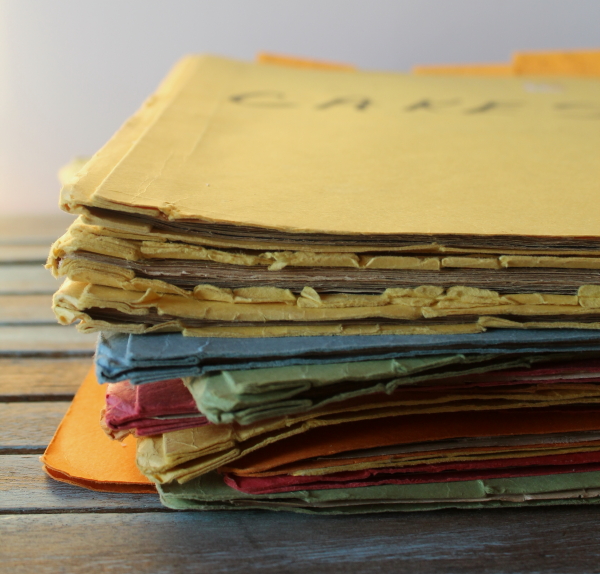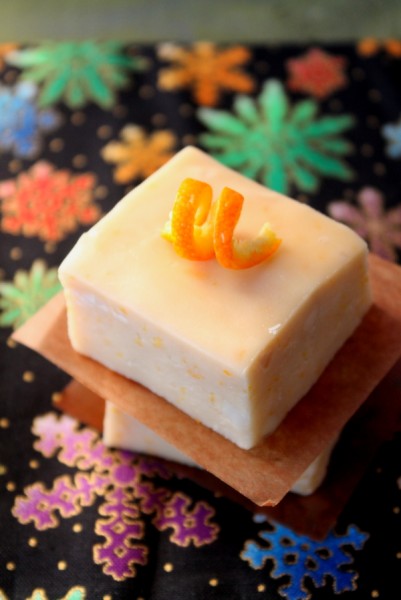 Creamsicle Fudge  (Sunset called it Orange Crème Fudge, but I like Creamsicle)
4 cups sugar
1-1/2 cups whipping cream
1/2 cup freshly squeezed orange juice
2 Tablespoons grated orange peel
2 Tablespoons butter
1 cup marshmallow creme
3/4 cup slivered almonds
Butter the sides of a heavy 3-quart saucepan and add the sugar, cream, and orange juice.  Cook over medium heat, stirring only until the sugar dissolves and the mixture boils.  Cook to 238 degrees (soft ball stage) on a candy thermometer.  Remove from heat and without stirring, add the grated orange peel and butter.  Cool to 110 degrees.  Add the marshmallow crème and beat until it begins to lose its glossy sheen.  (this could take 10-15 minutes).  Stir in almonds and pour into a buttered 8 or 9-inch square pan.  Chill until firm and cut into squares.  Store well-wrapped in the refrigerator.  It will keep for about 2 weeks.