Isn't it so nice when one is greeted by name with a big smile while shopping at a favorite store?  There is something uplifting about being remembered every time.  That's what I feel for my favorite make-up person at the Chanel counter at our local Macy's.
Meet Barb.  Barb is a salesperson extraordinaire; knowledgeable, helpful, sweet, and always happy to see her customers.  Macy's and Chanel wanted to honor Barb for her hard work and dedication of twenty-five years by holding a surprise party for her and one of her co-workers, Chantel, who has also been there twenty-five years.
I think Barb was surprised.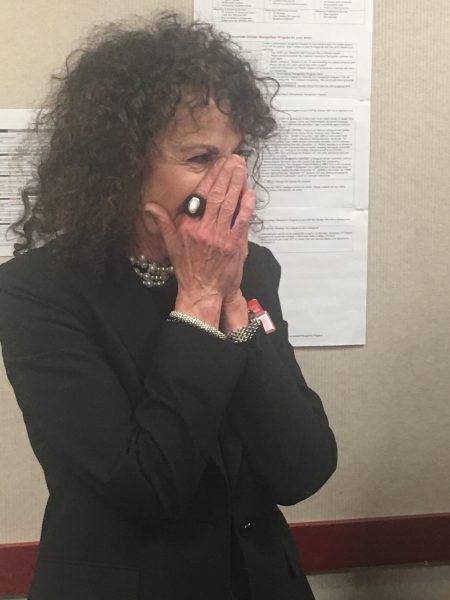 Barb was teary-eyed and a little overwhelmed with all the attention, but believe me, she deserves it.  She is much more than a salesperson, but a resource to be there for her customers looking for something particular.  She is never pushy to sell products but wants everyone to feel good about themselves and helps to find each product by asking questions about your needs.  Not to mention, she is a jewel of person.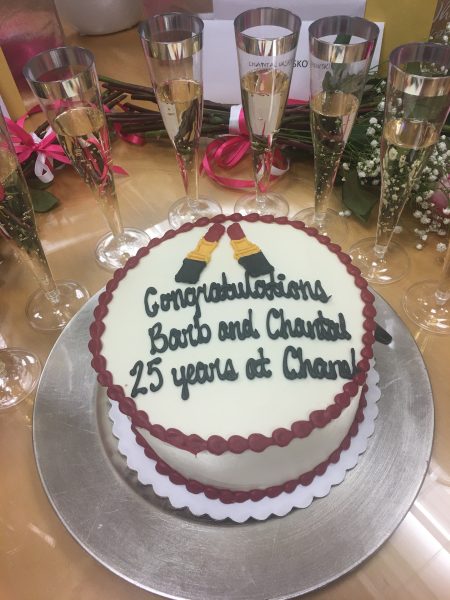 Chanel had a beautiful cake for Barb and Chantel, along with other treats and beverages.  The conference room was filled with executives from Macy's and Chanel, along with some loyal customers.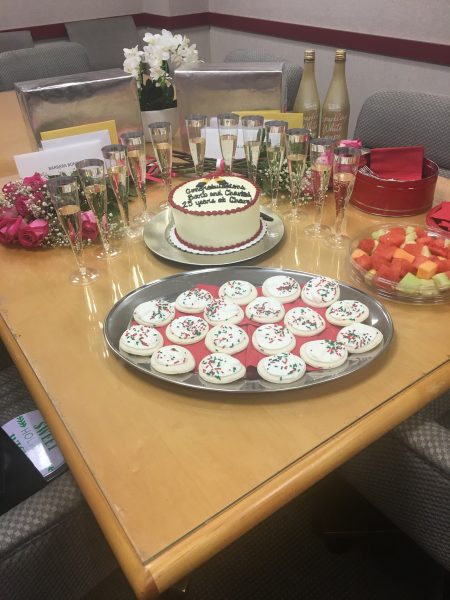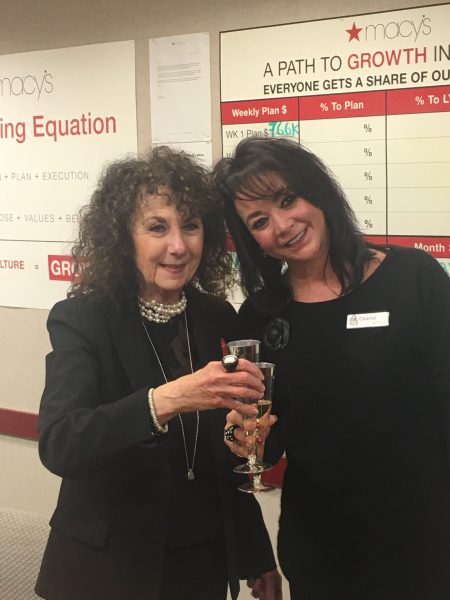 Here's to you, Barb and Chantel!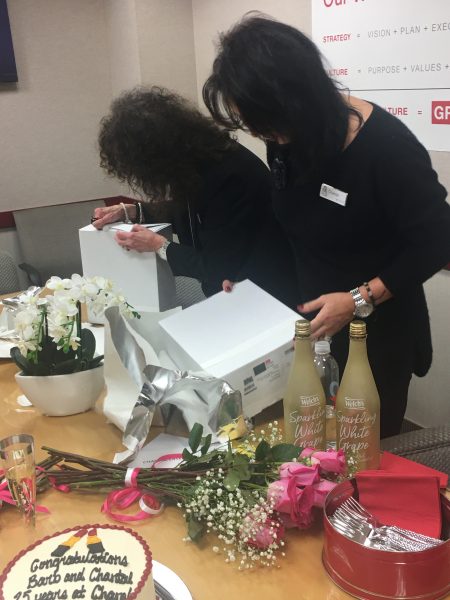 The big surprise for the two women came when Chanel presented them both with a special gift.  Can you guess what it could be?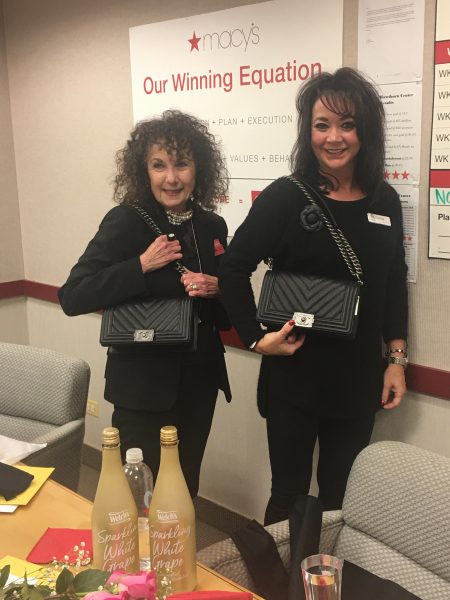 Oh, yes.  They each were stunned to receive gorgeous Chanel handbags.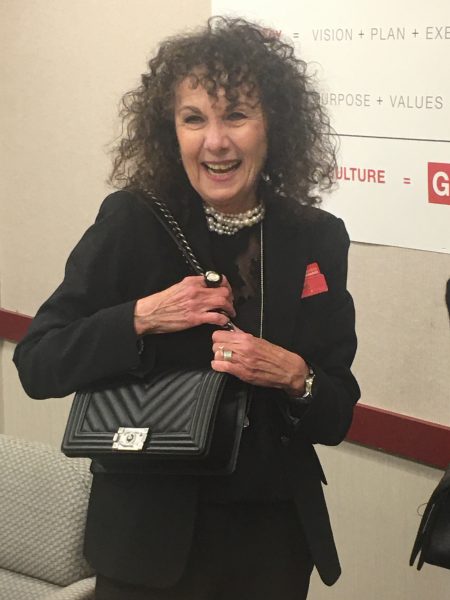 Doesn't it look great on Barb?
Christmas is just around the corner, so remember to thank your salesperson for a job well done, especially at hectic holiday times.  When a salesperson says, "May I help you," they are doing their jobs, and if they are as good as Barb, they mean it and truly want to help.  I hope everyone can find a Barb or Chantel this holiday season.  Happy shopping!
Merry Christmas!