A classic "Harvey Wallbanger" drink with its most memorable name was popular back in the 1970's.  It's a mix of vodka, orange juice, and the orange-flavored liqueur, Galliano.  The origin of the drink and the amusing name has several claiming invention of it, but it seems to point to a marketing team for Galliano.  During the 1970's, Galliano became the number one imported liqueur due to its popularity of the drink.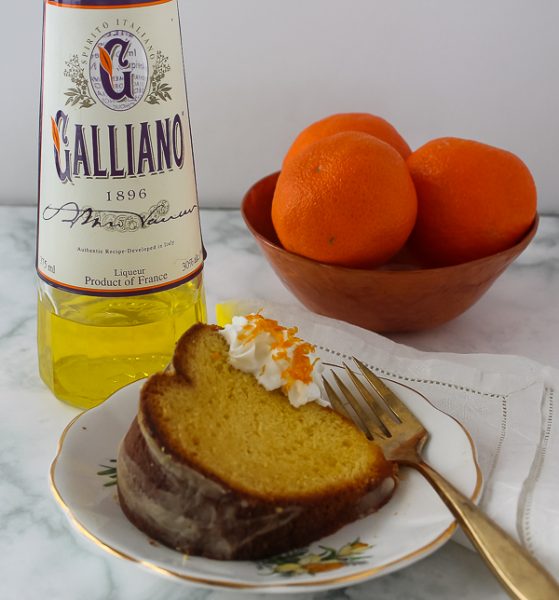 I couldn't find exactly who invented the cake version of the Harvey Wallbanger drink, but the cake had the same components added to an orange cake mix and drizzled with a glaze also containing the boozy elements.  I can remember the time back in about the mid-'70's when it seemed everyone was making the Harvey Wallbanger Cake.  It was very popular at parties and celebrations.
While searching for Christmas and New Year ideas for a dessert, I came across the old Wallbanger cake clipping in my recipe box.  I remembered it was really good and didn't taste like a cake mix, maybe from all the booze!  But there was one problem.  The original recipe calls for an orange cake mix and it either isn't sold anymore or I just couldn't find it.  I had to improvise and use a yellow cake mix and add orange extract, but kept all the other ingredients the same.  The size of cake mixes has changed a little since the '70's but it still worked.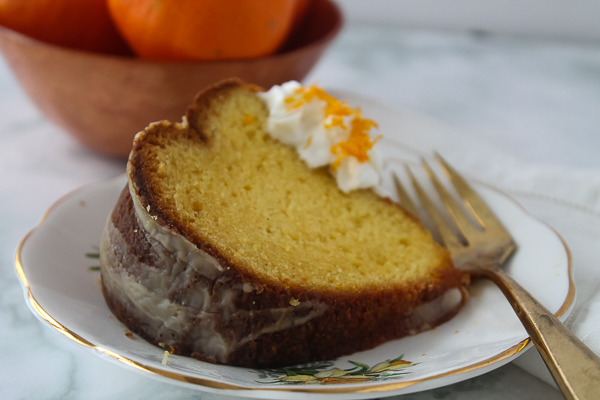 The cake is easily made in a Bundt pan and really good; full of flavor and very moist.  It is even better made a day or two ahead to allow the flavors to blend.  It's great plain or with a dollop of whipped cream.  I sprinkled a little orange zest on top of the whipped cream for an even more pronounced orange flavor.  It was a hit at our house!
Since our two granddaughters were here for Christmas, they had ice cream for dessert instead of the cake.  We had the best holiday, and took great joy in watching Christmas through their eyes.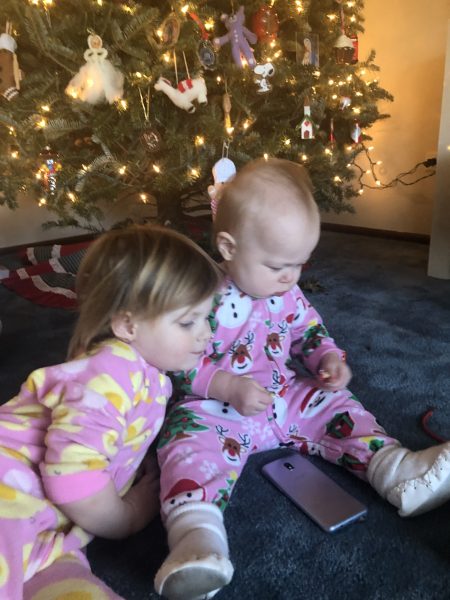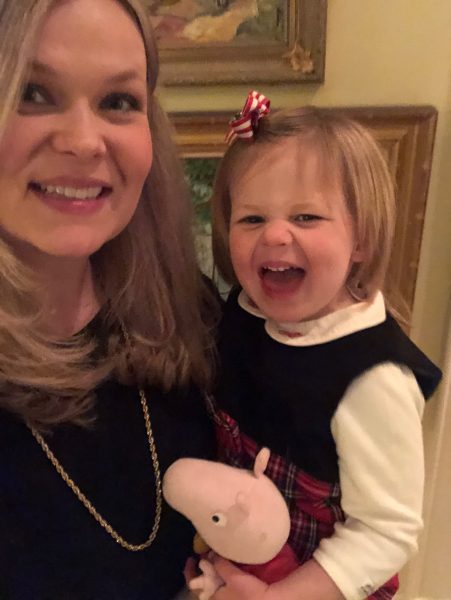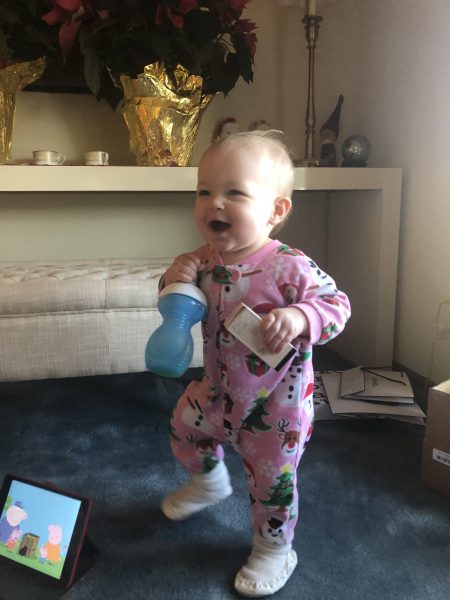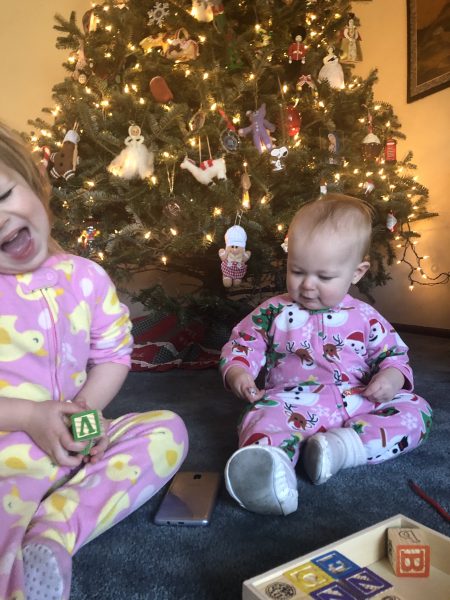 Here's the cake recipe along with a wish to you all for a happy, healthy, and joyful New Year!

Harvey Wallbanger Cake
Ingredients
For Cake:
1 large box of yellow cake mix, about 15 to 17 ounces (or an orange cake mix if you can find it)
1 small package instant vanilla pudding mix
4 eggs
½ cup canola or vegetable oil
½ cup freshly squeezed orange juice
½ cup Galliano liqueur
2 Tablespoons vodka
1 teaspoon orange extract (or leave out if you find an orange cake mix)
For Glaze:
1 cup sifted confectioners' sugar
1 Tablespoon orange juice
1Tablespoon Galliano
1 Tablespoon vodka
Instructions
Heat oven to 350 degrees. Grease and flour a Bundt pan; set aside.
In large bowl of electric mixer, combine cake mix, dry pudding mix, eggs, oil, orange juice, Galliano, vodka, and orange extract. Beat on low speed for 30 seconds, then at medium speed for 5 minutes. Pour into prepared Bundt pan.
Bake for 40 to 45 minutes or until a tester inserted comes out clean. Cool cake in pan for 10 minutes, then turn out onto a wire rack and let cool for 10 minutes.
While cake is cooling briefly, prepare glaze by combining all glaze ingredients until well blended. Drizzle over cake while still warm. Let cake cool completely. For best flavor prepare a day or two ahead, covered, to blend flavors. Serve plain or with a dollop of whipped cream.