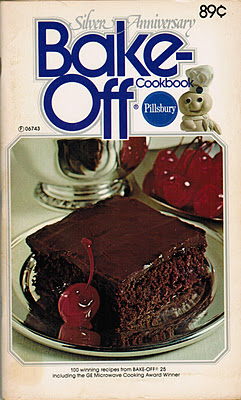 Bake-Off # 25 in 1974 marks the Silver Anniversary of the contest!  Twenty-five years have passed since the first contest in 1949 when Eleanor Roosevelt and the Duke and Duchess of Windsor attended as guests.  Since that contest many new food products and categories have been added, and recipes changed to match American lifestyles.  But one thing remains certain – America still loves the Pillsbury Bake-Off!
This contest again features double grand prize winners. The first winning recipe also happens to be the cover photo.  Frances Jerzak, a farm homemaker from Porter, Minnesota combined Pillsbury's Fudge Cake Mix with cherry pie filling to make "Chocolate Cherry Bars."  An avid cook since the age of eleven, Frances won many blue ribbons at 4-H Club contests and her local county fair as a young girl.  After marrying her husband, Emil, and three sons later, she still enjoyed getting reactions from them when she tried new recipes.  Frances said when looking for new recipes, she considers the name important.  "If the name is eye-catching," she says, " I will read the list of ingredients and try the recipe."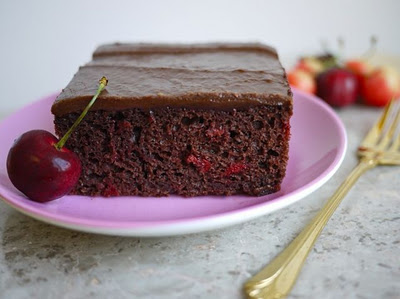 The second grand prize winner from Doris Castle of River Forest, Illinois was a chicken sandwich using Pillsbury crescent rolls, which at that time could be purchased with an Italian flavor!  Doris filled her creative sandwich with a cream cheese and chicken filling, and after forming the crescent dough into squares, topped them with crushed seasoned croutons.  Doris was a member and officer of her local garden club for twenty years and won many blue ribbons for her wonderful cooking.  Doris loved experimenting with new dishes but says one time she accidentally used soy sauce instead of vanilla in a cake which she claims actually "didn't taste bad!"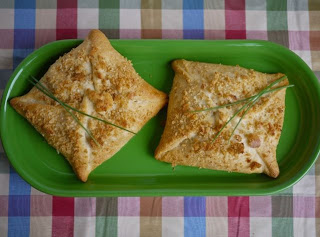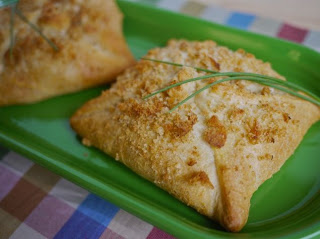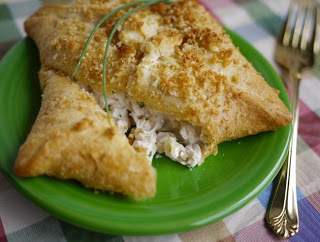 Once again, my talented friend Gloria Piantek was a contestant in this contest and has graciously offered her memories of her experience at the Del Webb Townhouse Hotel in Phoenix, Arizona:
My recipe for the Easy Idea Bake-Off was in the quick snack and sweet roll category and simple it was, with only five ingredients.  Pillsbury called them "Crescent Ham and Cheese Puffs" since a cube of cheese was wrapped inside each little roll and resulted in a melt-away surprise inside.  Since I was working on my Master's degree at the time, I wasn't going to enter, but Christine Shamanoff from Fort Wayne, Indiana, a cooking friend I met through letters, stayed at my house for a few days and convinced me to send some type of snack into the contest, reminding me to keep it simple.  When I received my new 40-inch electric range with the self-cleaning oven from Bake-Off sponsor General Electric, I was delighted I followed her advice.  I was happy  to learn later that Christine became a finalist in Bake-Off # 29.
My husband Tom accompanied me, and my friend Prudence Hilburn and her daughter Debra were also mother-daughter contestants once again, with Prudence's husband Huey attending with them.  We were already good friends from previous Bake-Off contests and had visited them at their home in Alabama.  Seeing all my great cooking buddies was a real bonus. 
One of the best things about the Bake-Off was all the cards I received from other Bake-Off friends and family.  That put the "frosting" on our Bake-Off fun.  Activities at the Bake-Off included a special party sponsored by GE at the Pinnacle Peak, and the high point was attending a special dinner at the Camelback Inn.   A highlight at the contest concerned Edna Buckley from Collins, New York, who was a well-loved contestant who lived and breathed the Bake-Off, and received more attention at the awards than even the grand prize winners.  Edna had been to the Bake-Off many times but was never a money winner – until now.  Edna won $5,000 for her "Hot Roll Bran Bread" in the Grocery Products Snack Category.  When Edna's name was announced, the entire audience gave her a standing ovation, which was a tribute to the type of person Edna was.  She was so excited while being interviewed that when asked what was in her bread, she stopped to think, and had to be helped by the program host.  When he said, "hot roll mix," Edna said "Pillsbury's of course!"  Then came the eggs, and she said, "Oh, yes!  Pillsbury eggs!" Everyone laughed, but also knew that for Edna, everything was Pillsbury.
Since we both lived in the Chicago area at the time of the contest, I was able to taste Doris Castle's winning chicken crescent sandwiches at a Jewel Food Store sponsored luncheon after the Bake-Off.  Doris was adorable and explained that a bridge partner gave the recipe to her, and she adapted it for the contest.  At the time, she said to me that she loved the sauce she made with it, but that part was never printed.  The recipe was so tasty that it didn't need any sauce at all. 
Looking back at this contest, I really treasured the card my mother gave me with the words, "Tomorrows are only todays waiting to happen," and those Bake-Off experiences also remind me that those yesterdays can be todays that grow into tomorrows treasures. 
Thank you, Gloria!   And I remember the sweet cards you sent to Kristina and me when we competed in our own Bake-Off's! 
To read my Bake-Off blogs from previous contests: