Since it has been very hot and sometimes rainy, it was a good weekend to get moving again on the Culinary Cellar shelves.  The basement is always cooler which is nice in the summer, but chilly in the winter months.  The newest shelf was just waiting to be filled and it was a good weekend to dive in.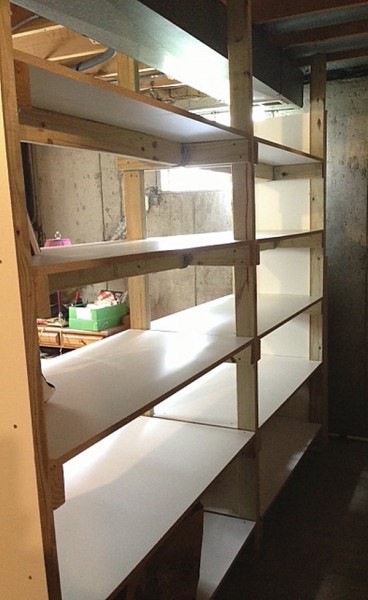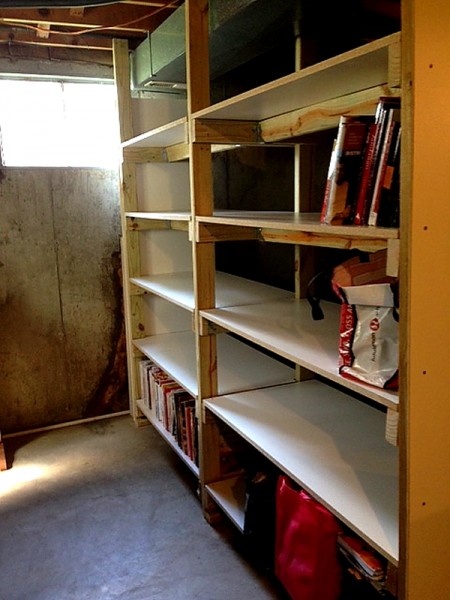 I only had a couple of items on one side and completely empty on the other.  But that didn't last long.  After lugging bag after bag from the garage and other parts of the basement, Bill and I managed to get this newest shelf 3/4 done and hopefully will get it all filled by early this week.  I still need to arrange them by subject, but at least they are up where it makes the job easier than when they are in bags.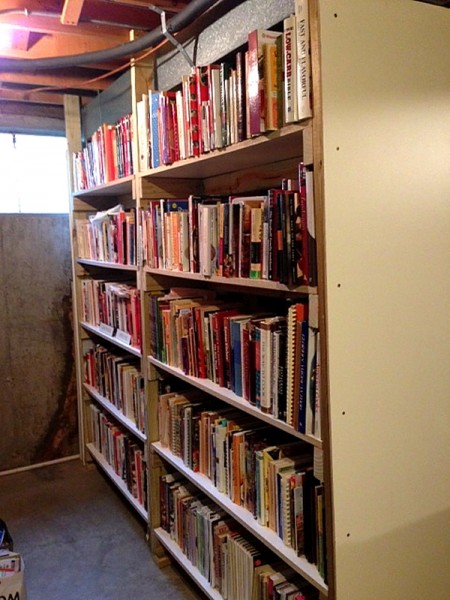 All done on this side, and mostly filled on the other side.  I couldn't take a photo because it's still too dark on the opposite side.  I need more light in the basement, but that job is for another time.  There is so much to do, but I'll get there little by little.   But I must say for the moment I just enjoy looking at them all!
Many of these books also came from these now empty metal shelves.  I can't wait to toss those out!  They are old and bent and just plain ugly.  But they did their job for a very long time.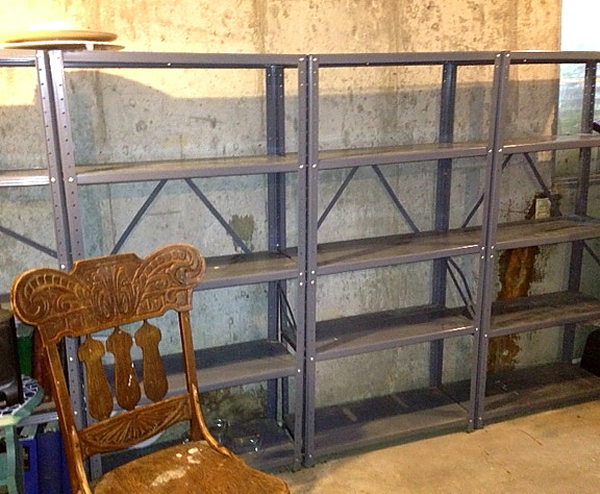 That old antique chair belonged to my Great Aunt Margie who taught me a thing or two about cooking and gardening.  I have many of her recipes in my files and it felt nice to have her chair to sit on when my back was feeling tired from lugging books around.
Bill is looking forward to getting this job done since many things were moved to the garage until we made space for them in the basement.  He wants his car back in the garage before winter.  Hopefully, it won't take me that long.  But then again….
Watch for more updates!