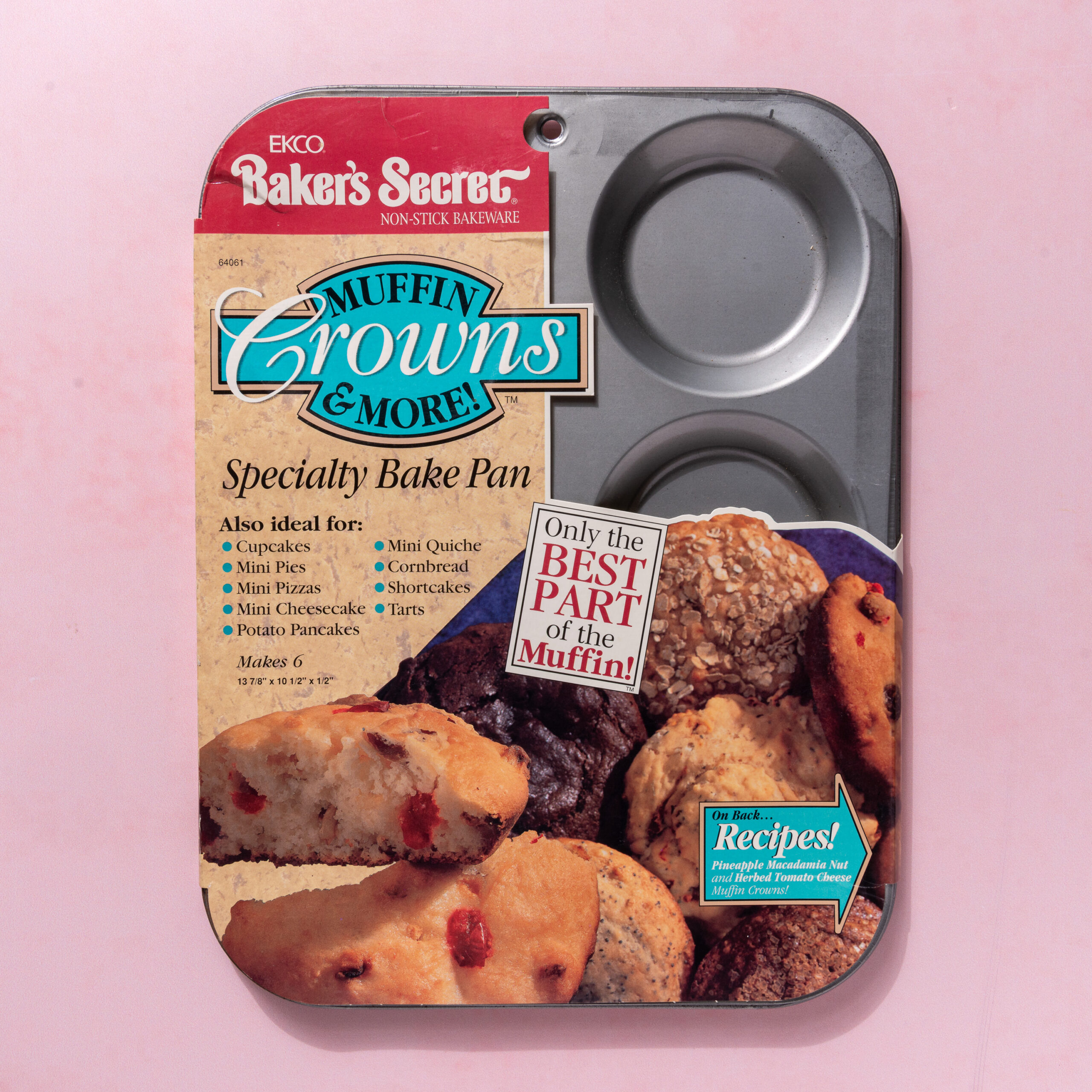 While looking for some sheet pans I found this muffin top pan buried underneath.  I had completely forgotten about it.  Is this even on the market anymore?  It looks brand new probably because it wasn't used much.  I decided to dust it off and find a new use for it besides muffin tops.  I like finding kitchen items that have been ignored over the years.  In addition, I also found something else called a "Henny Penny" mold.  They are small molds shaped like a roast chicken except it's flat.  That's the only way I know how to explain it.  Why would anything want to be shaped like a flat roast chicken?  Or the more baffling question, why do I have them?  I must have found them at a garage sale long ago.
But back to the muffin top pan.  I had a big container of strawberries along with some whipping cream I needed to use up, so what popped in my head was strawberry shortcake.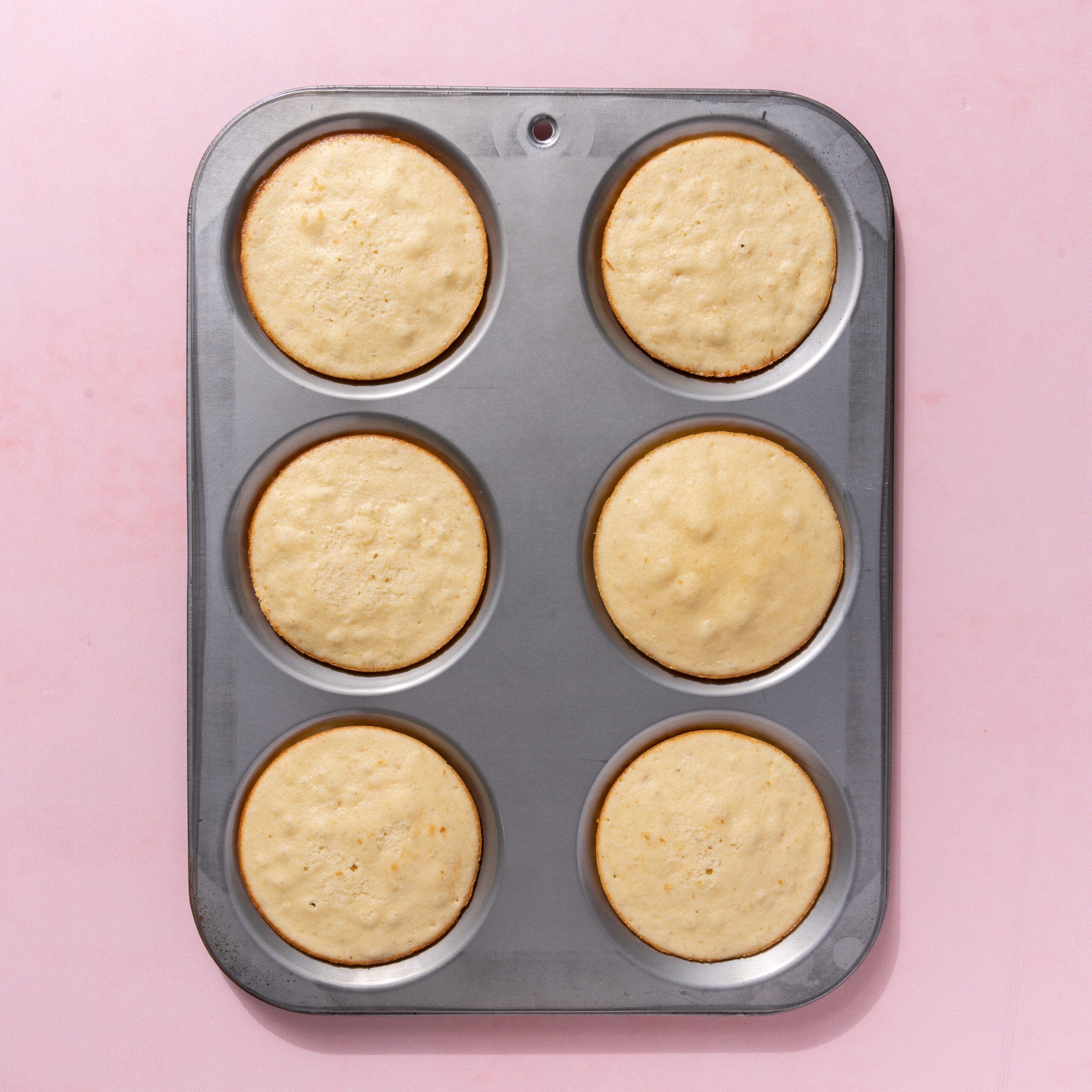 I made the rounds of a basic vanilla cake and they turned out just the right size to pile on some sliced strawberries and sweetened whipped cream.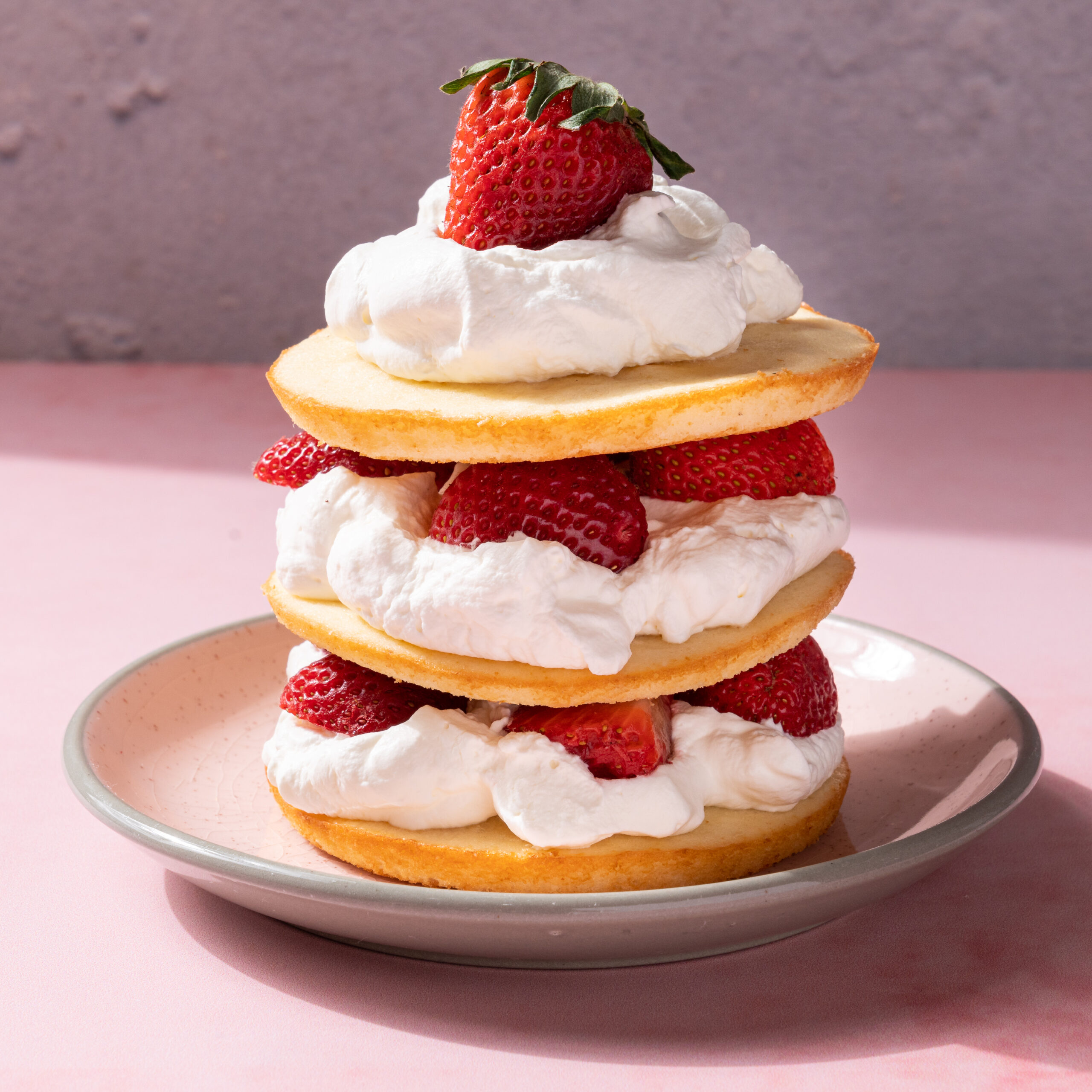 How cute is this?  Just in time for a Spring dessert.  My husband Bill and son-in-law Joe loved them.
What would you make in a muffin top pan?
Or dare I ask, in a Henny Penny mold??

Little Vanilla Cakes for Strawberry Shortcake
Ingredients
1 cup sugar
4 Tablespoons butter, room temperature
2 eggs
1-1/2 teaspoons vanilla extract
2 cups all-purpose flour
1-1/2 teaspoons baking powder
Pinch of salt
1 cup milk
Instructions
Heat oven to 375 degrees F. Grease muffin top pan; set aside.
In bowl of electric mixer beat sugar and butter until blended. Add eggs and vanilla and mix.
Stir flour, baking powder, and salt together in a small bowl and add alternately with milk to butter mixture until blended, beginning and ending with flour mixture.
Spoon batter into prepared pan, about ¾ filled. Bake for 7-8 minutes until golden and the top springs back when touched in the middle. Remove from oven and let sit in the pan for 2 minutes before removing to a wire rack to cool. Makes 18 little vanilla cakes.