This weekend I made a decision that is almost six years in the making.  My Culinary Cellar flooded in July of 2017 when I lost thousands of cookbooks and everything else in seven feet of water.  One item, my huge doubled-sided library card catalog with 88 drawers of recipes and other small culinary items like tart pans and cookie cutters I had collected for decades broke into pieces as it drowned in the water and floated around slamming into bookcases, walls, the furnace, hot water heater, and who knows what else.  Below is what it looked like before the flood.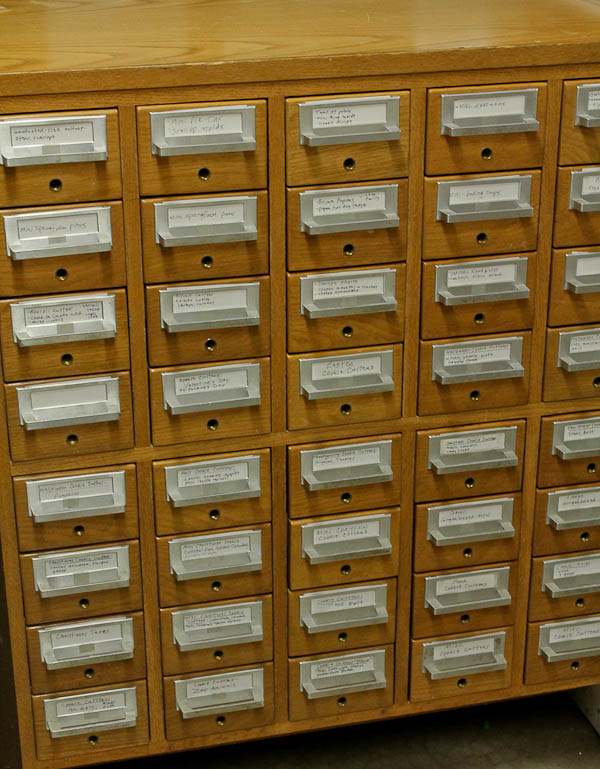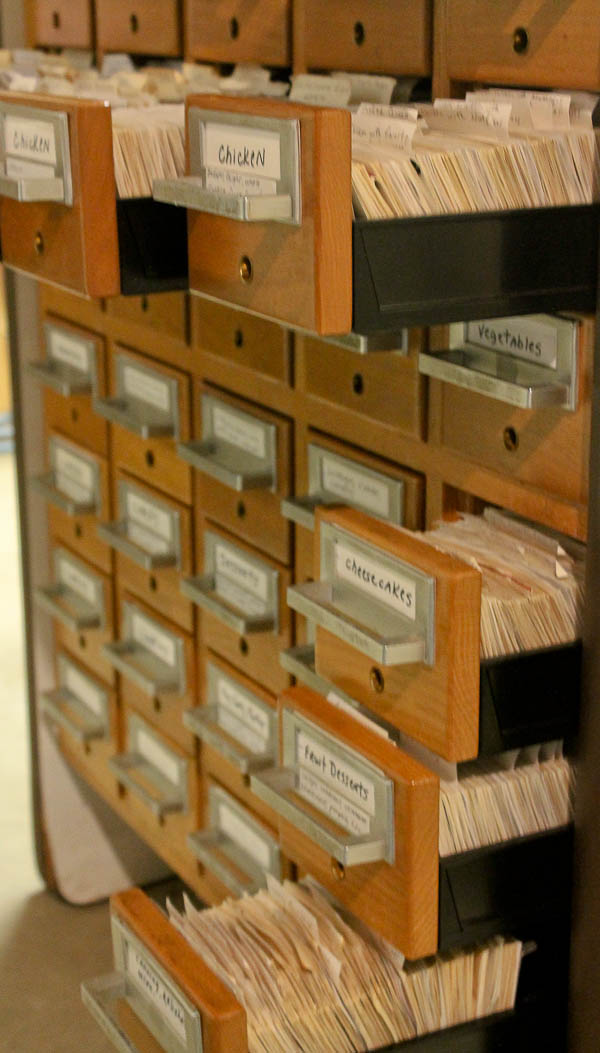 All of these recipes were meticulously filed into hundreds of different subjects and categories.  I had a recipe for just about anything and could find it in seconds.
Here is what it looked like after the flood: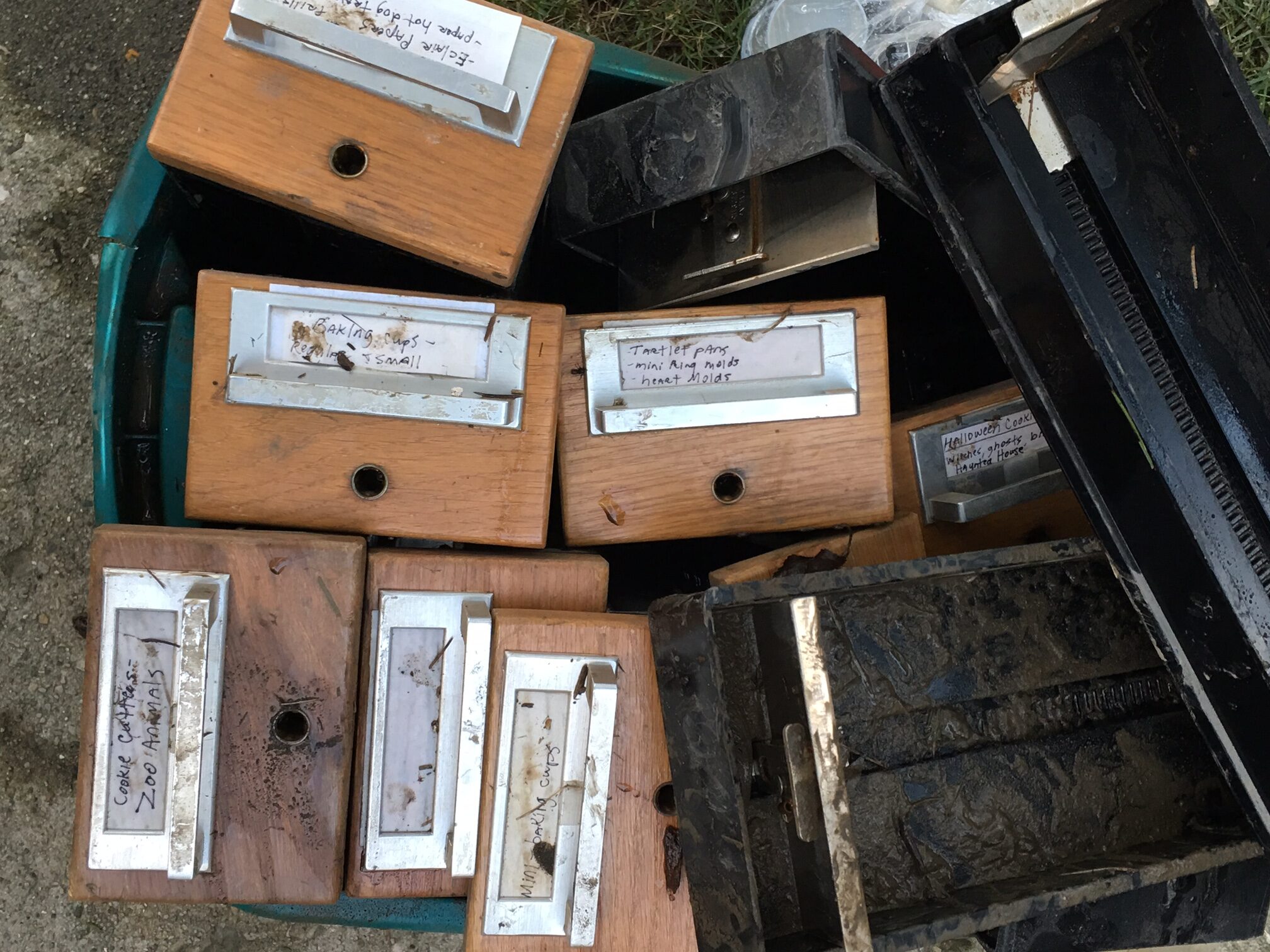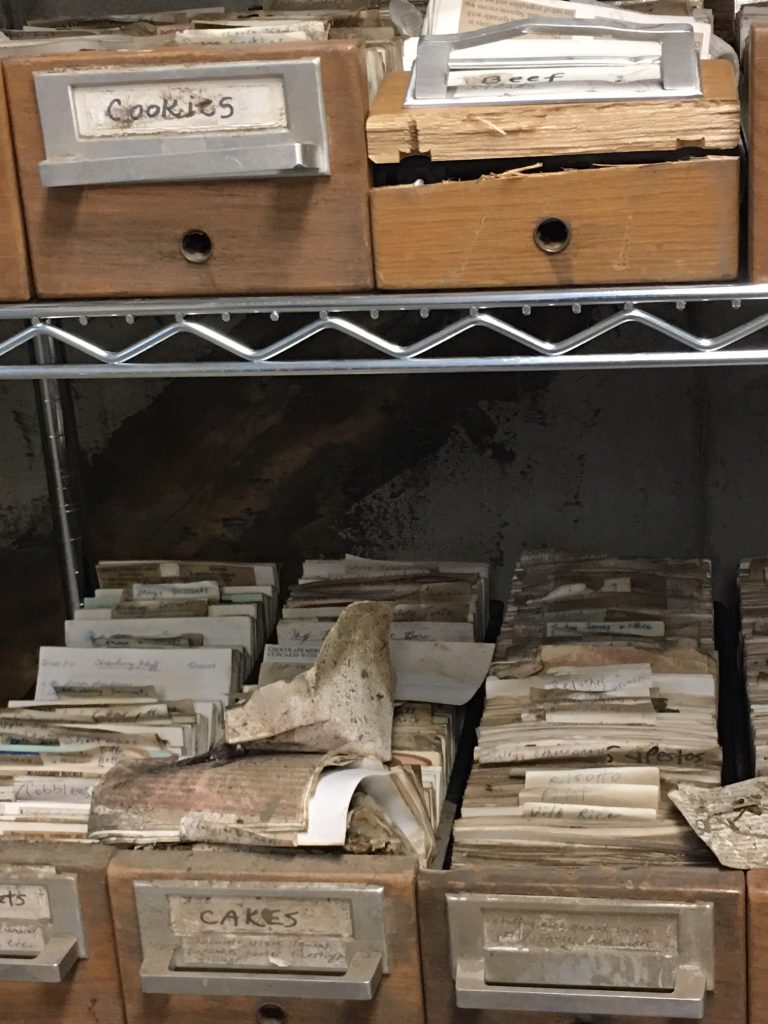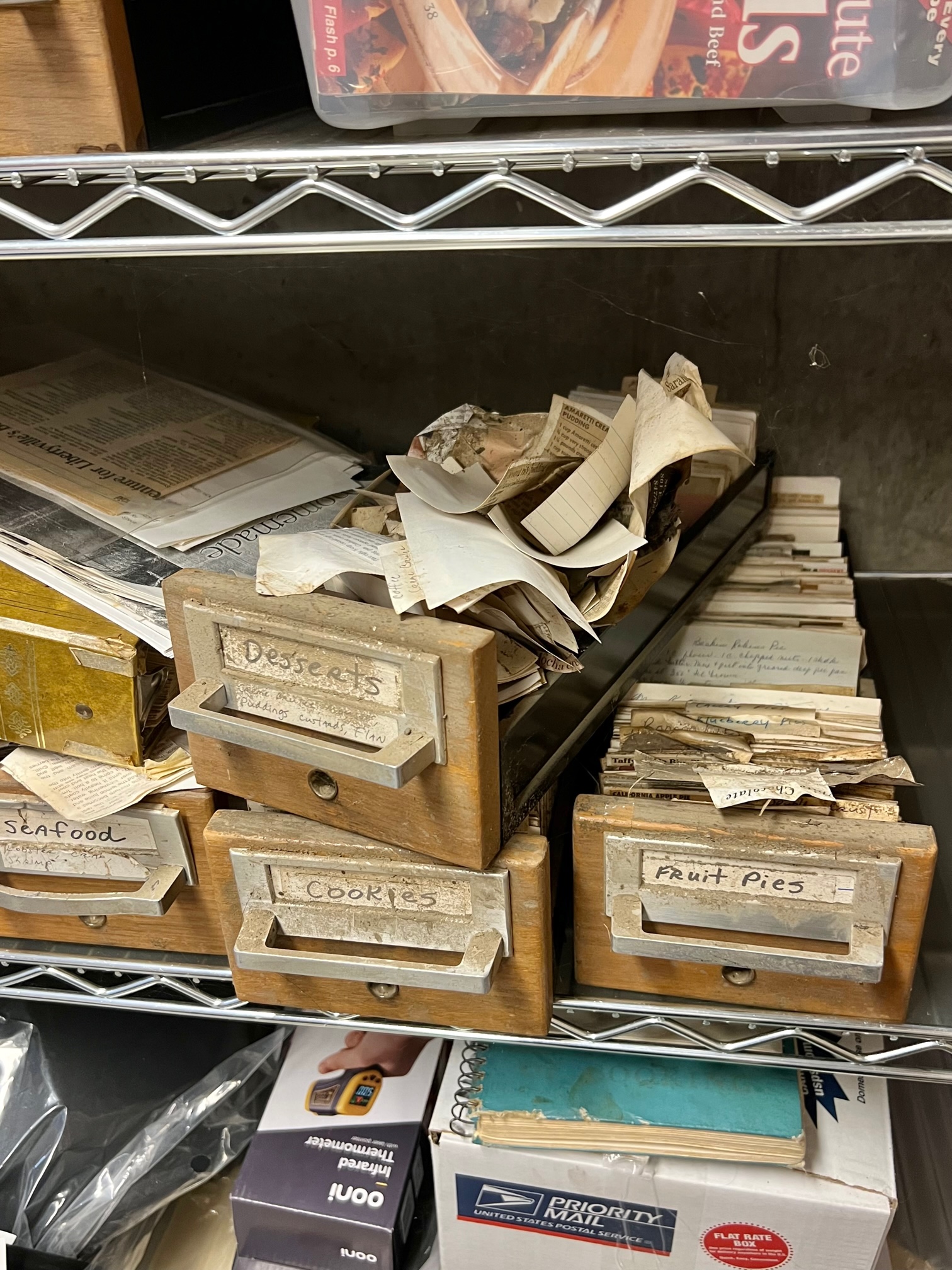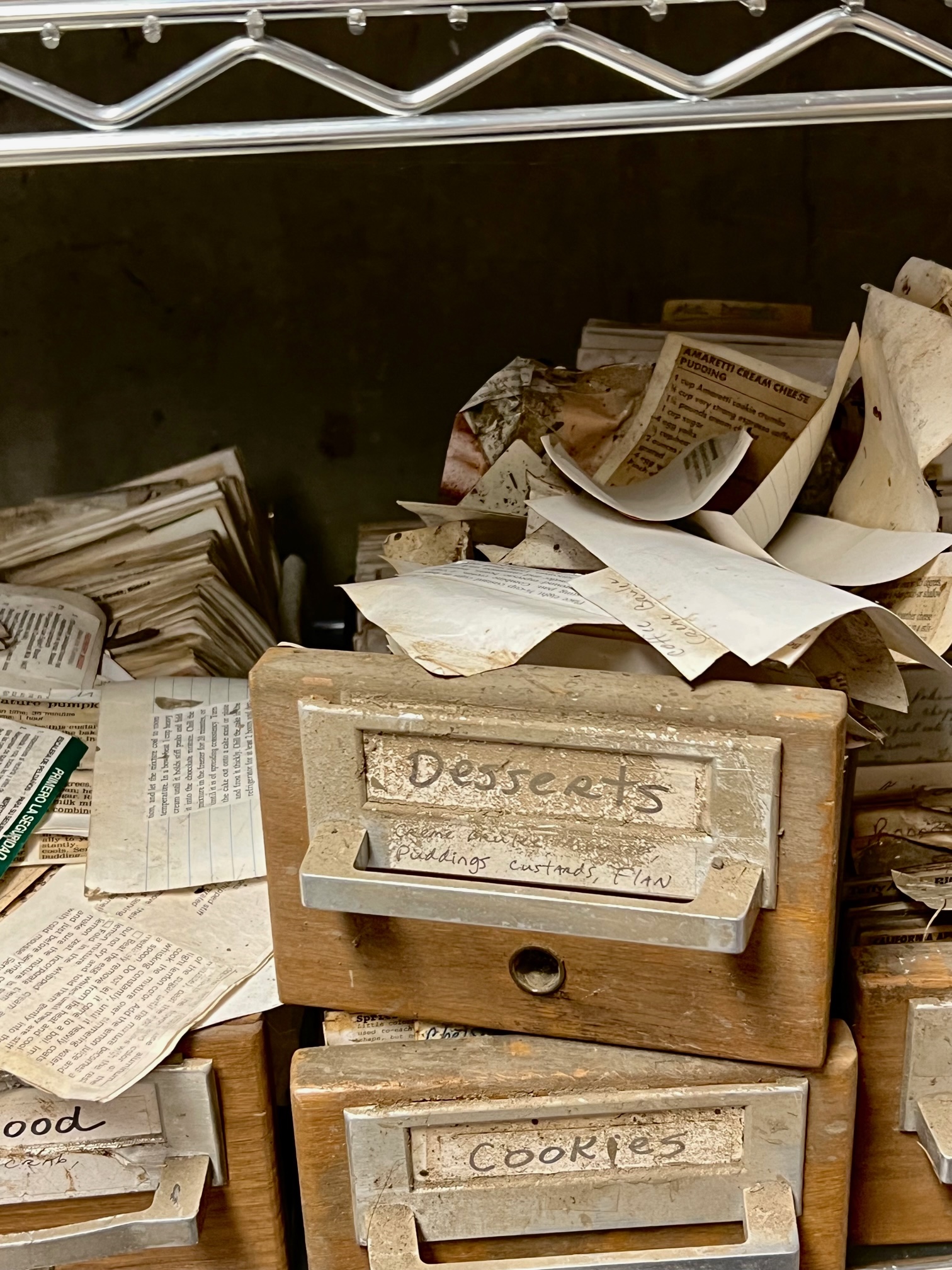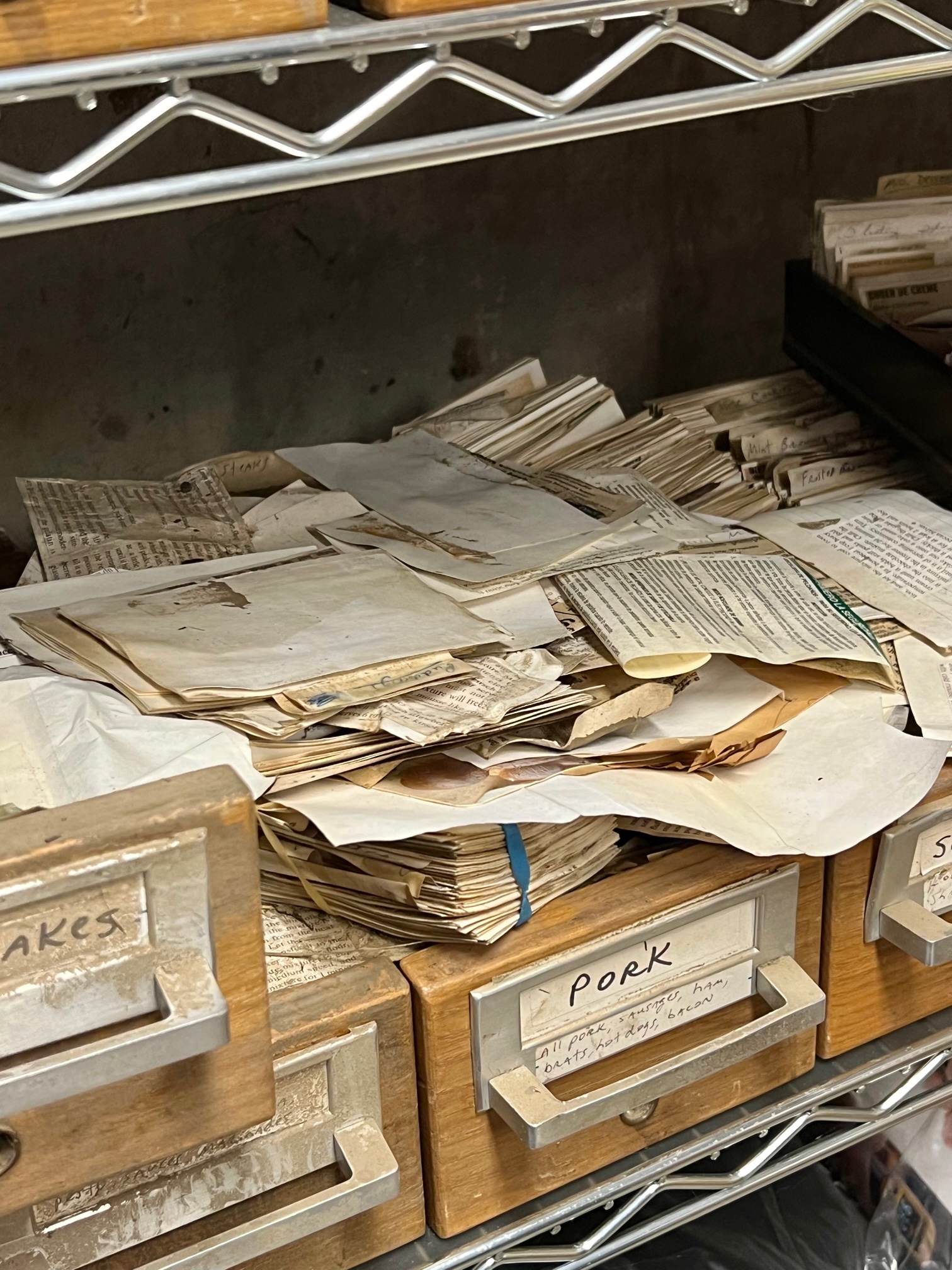 These were drawers that somehow "survived" even though they had to be pulled out with  a crowbar.  I simply couldn't bear to throw them in the dumpster sitting in our driveway for clean-up.  Not when there were still recipe cards inside, although drenched and dirty.  Instead the drawers were lined up on a shelf just as you see them.  I even tried to make one shelf a little more cheerful by decorating with my Pillsbury Bake-Off cards from my oven at the contests, along with a Doughboy.  And they all sat there in a recipe card graveyard for almost six years.  Until this weekend.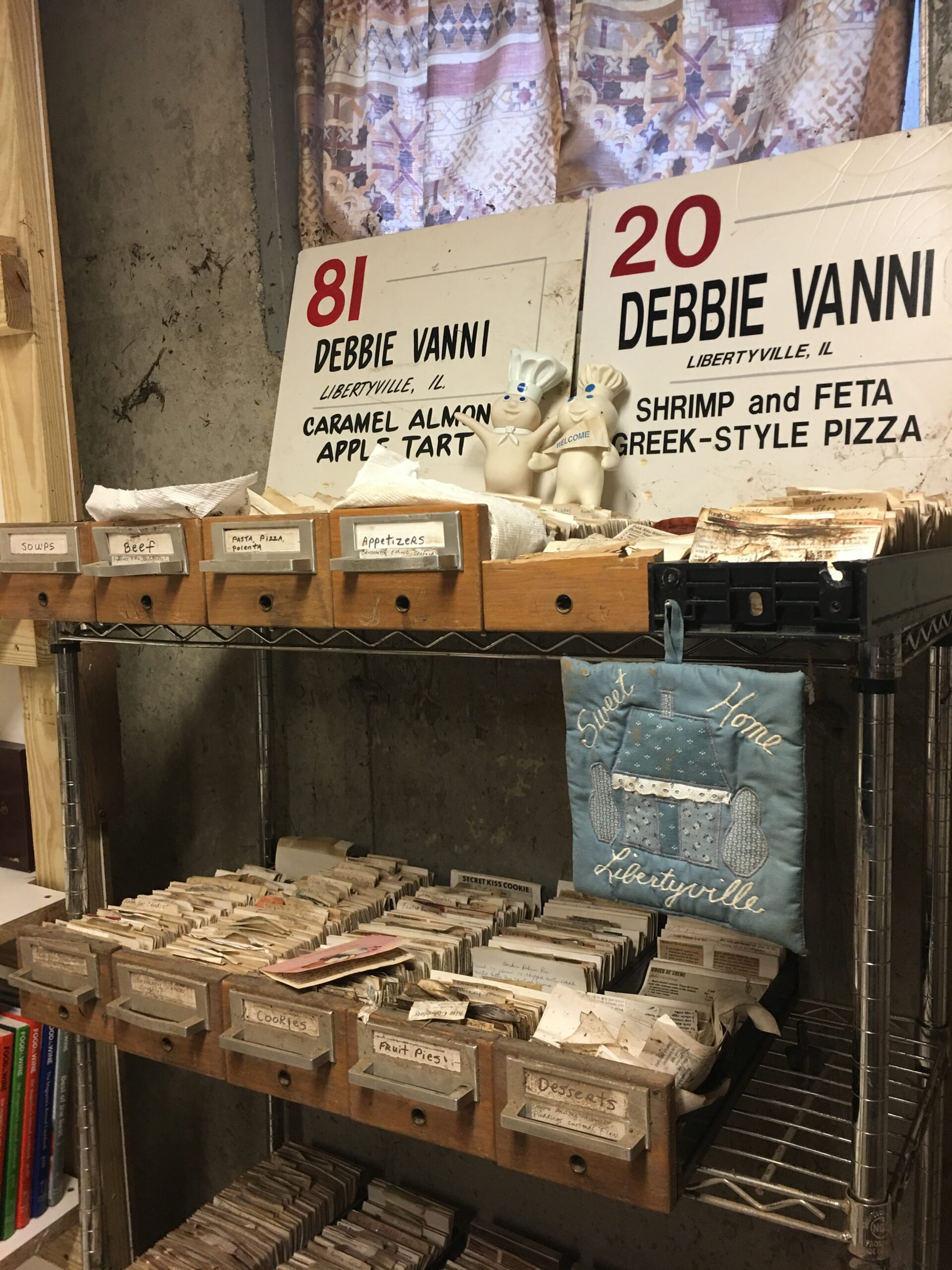 I was in the basement last Friday and walked over to the shelf of drawers.  It's time, I thought, to either finally let them go or at least take a drawer upstairs and really look at it.  As you can see, many of the cards are curled up but many were still flat and stuck together.  I picked up a small bunch of some of the flatter ones and bent them in half.  It make a huge cracking sound and I figured that was that, I probably disintegrated them.  Much to my surprise and joy, after all this time, the cards pulled apart if I did it slowly and carefully.  I was able to salvage more than I could have imagined.  All I can think of is that the cards had almost six years to dry out.  I cleaned them up and refiled them back into the drawer.
Before: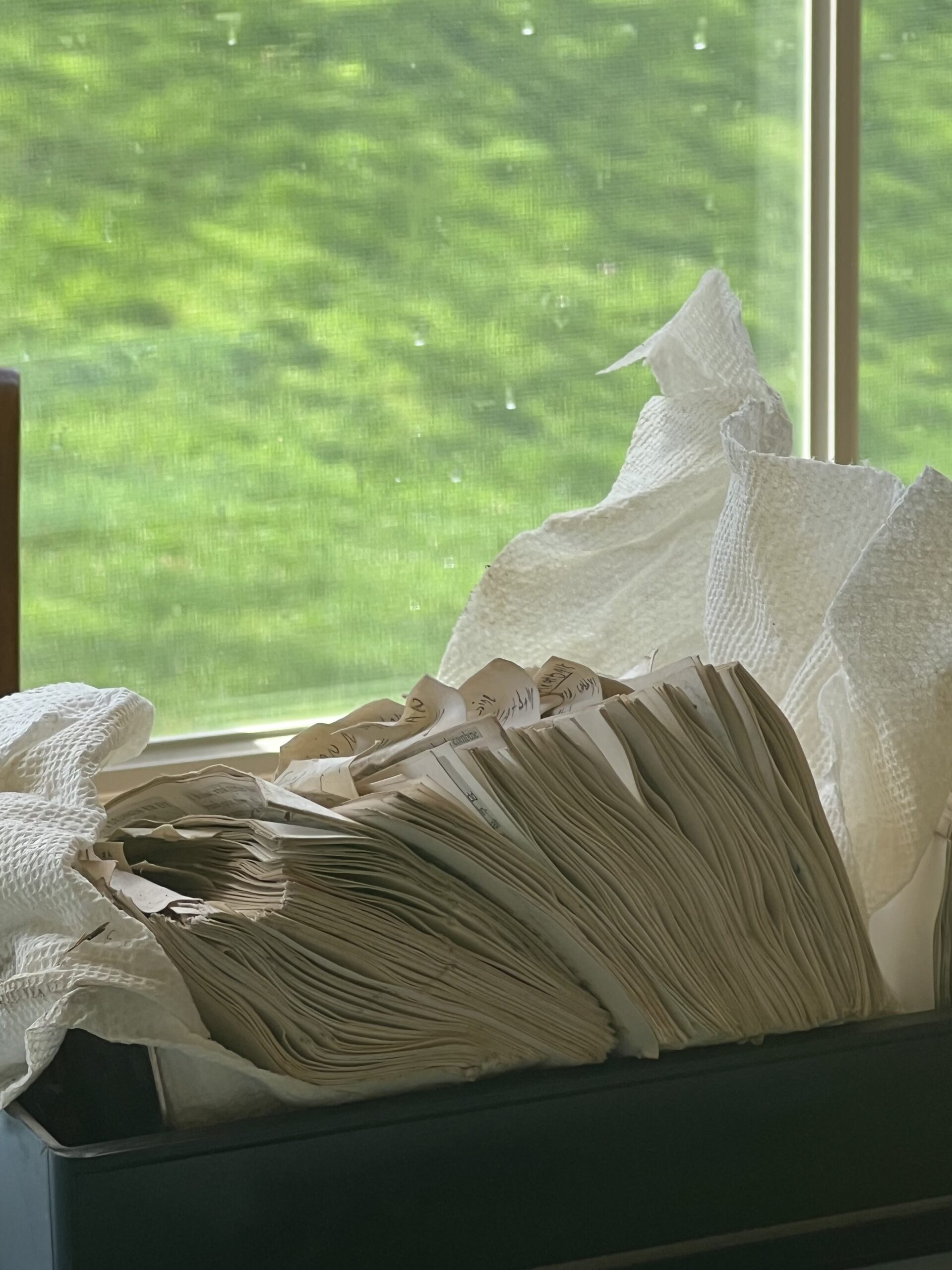 After: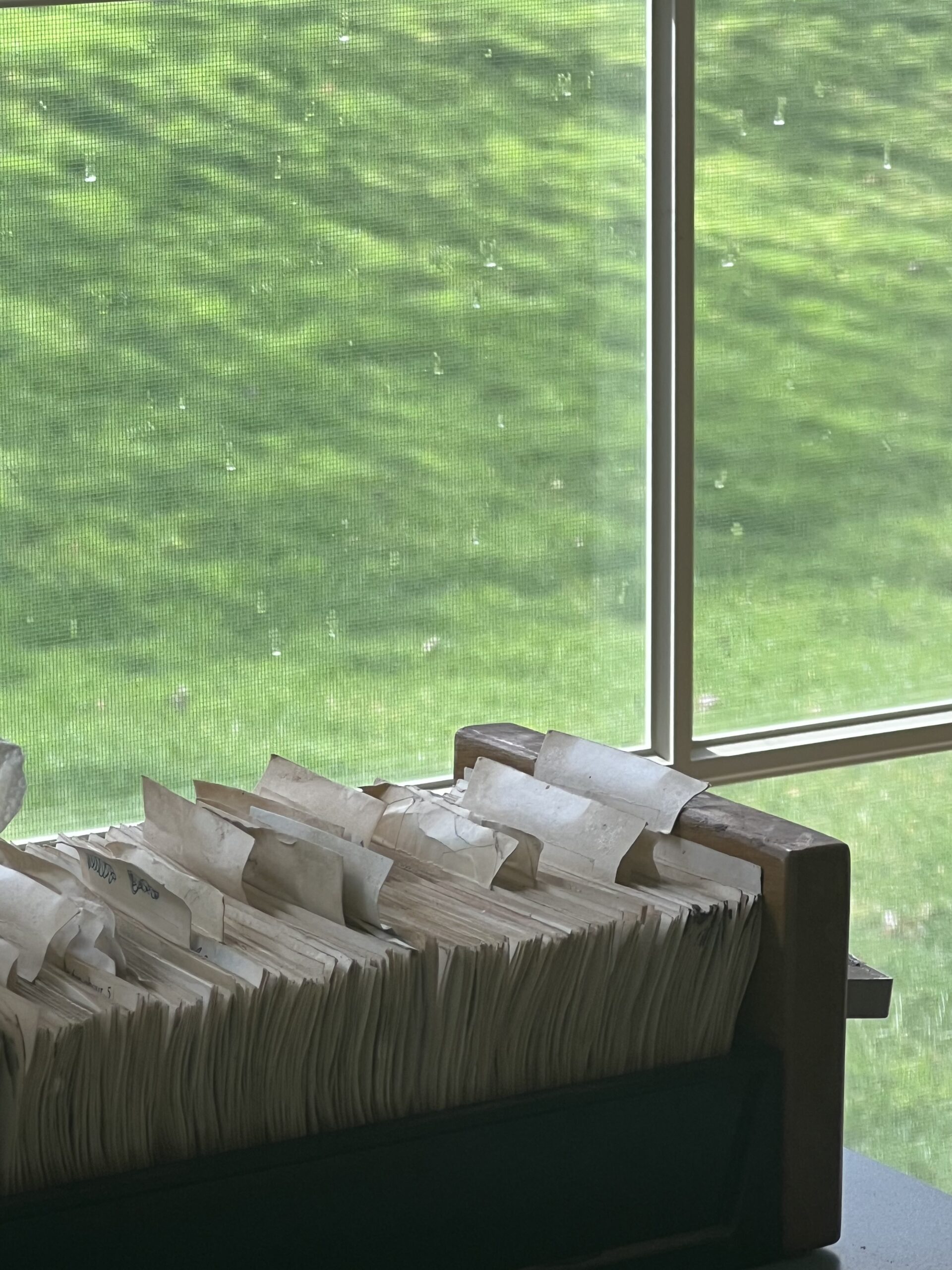 They are still slightly bent, but completely readable.  I was so overjoyed, I have completed 2-1/2 drawers!  Not only that, I used one recipe to make this weekend in celebration.  It's a long and tedious process to clean each card and will probably take all Spring and Summer, but it feels so good to get this project going.  So many are gone, but I am so grateful for what is left, especially when I find recipes from my mom or grandma.  By the way, what I made was my mom's meat loaf recipe from a formerly damaged and dirty card, now lovingly cleaned and filed away in much better condition.  Mom would be happy.  And that Doughboy can giggle again.