Tag Archives | recipes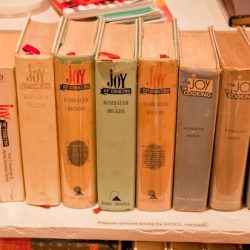 Cookbooks and cooking provide comfort in these current times of uncertainty, giving some stability in the midst of chaos.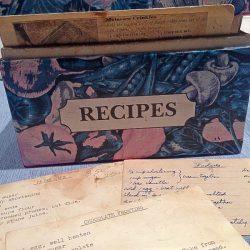 Do you share recipes or do you carefully guard them from the world? I'll try to convince everyone that recipes are meant to be shared.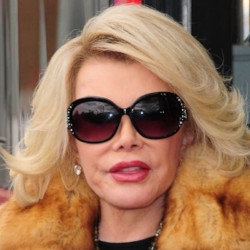 I never would have guessed Joan Rivers and I would have anything in common. But there is something we have both loved doing for over thirty years.
Why I Started This Blog
I love cookbooks. I mean I really love them. I love to read them, treasure them, learn from them, and, of course, cook from them. To me, cookbooks take on a life all of their own. They are history, family, and memories. I have been collecting cookbooks and writing down treasured recipes of family, friends, and neighbors since about age twelve, which means I now own thousands of cookbooks, recipes, and clippings. Now I want to share them with you along with the many other culinary treasures of my cellar." - Debbie Vanni