Since this is the height of the football and tailgating season, the giveaway this week will be a prize package of over $100 worth of the grilling tools and Holland House Cooking Wine products.  Keep reading to find out how to enter this fun giveaway!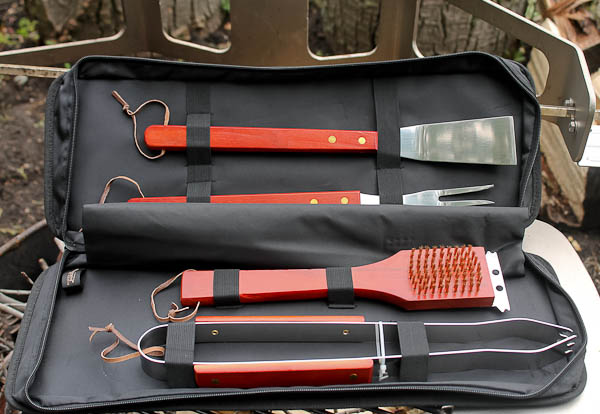 The sturdy grilling tools can be transported in this handy carrying case for easy storage.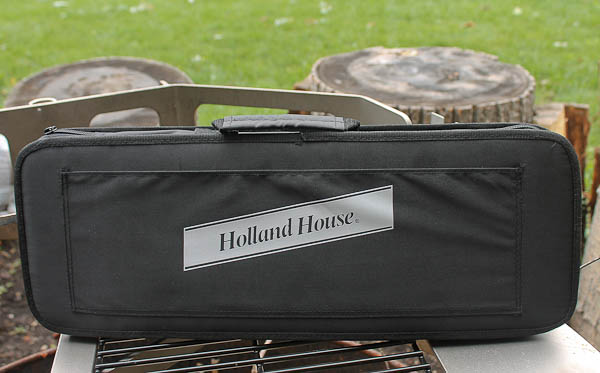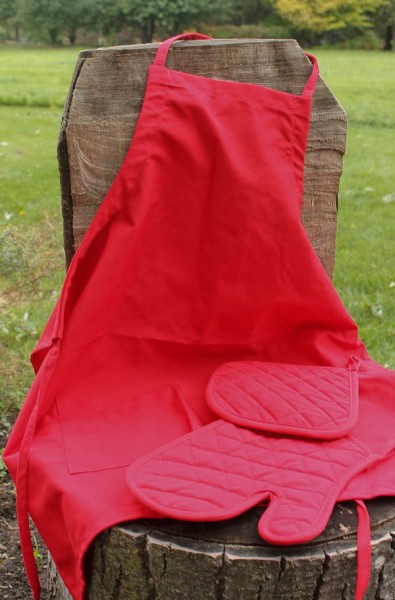 Every cook needs an apron and mitts!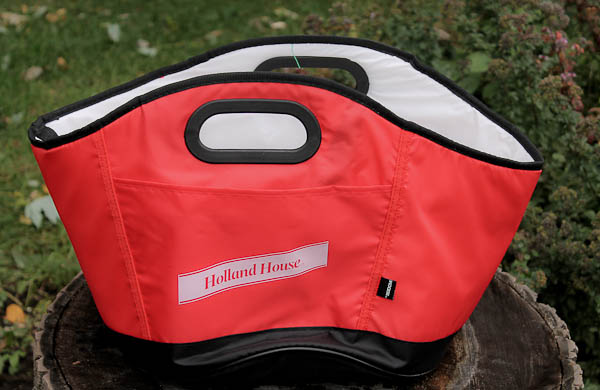 Everything you need for cooking can be carried in this large and sturdy bag.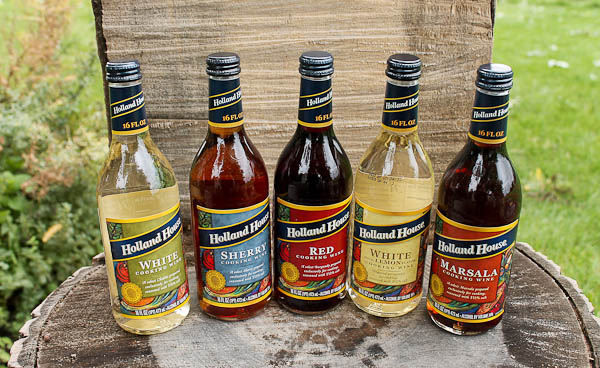 Holland House Cooking Wines can be used to make delicious marinades.  They come in a variety of flavors such as white, white with lemon, sherry, red, and Marsala.   Each cooking wine is just that, made for cooking and grilling.  Marinating is a great way to add flavor and tenderizing to meats.  Larger or tougher cuts such as leg, rump, or shoulder will need longer marinating times (4-6 hours) while smaller or more tender cuts of lamb, beef filets, chicken breasts, or seafood require shorter marinating times (2-4 hours).  Remember never to marinate in aluminum, cast iron, or copper, as these metals will react with the acids and salts and cause an off flavor.  When grilling,  always use the tongs instead of a fork for turning the meats.  A fork will punch holes in the meat and allow the natural juices to escape.
 You can win this great prize package (Continental USA only) by leaving a comment here on the blog about what you like to grill.  Is it meat, seafood, vegetables, or something completely different that you have invented yourself?  Tell us about it!  You can enter starting right now.  The entry period will end this Saturday, October 11, 2014 at 11:59 pm CST.  I will notify the winner before next week's giveaway.  Good luck!  I know you will love these items and wonderful cooking wines to experiment with for your next grilling day.
Here is a great recipe to start experimenting with the cooking wines.  These tri-tips use the Marsala flavor to make delicious kabobs for your next game day meal or tail-gating party.  They are full of flavor and easy to make.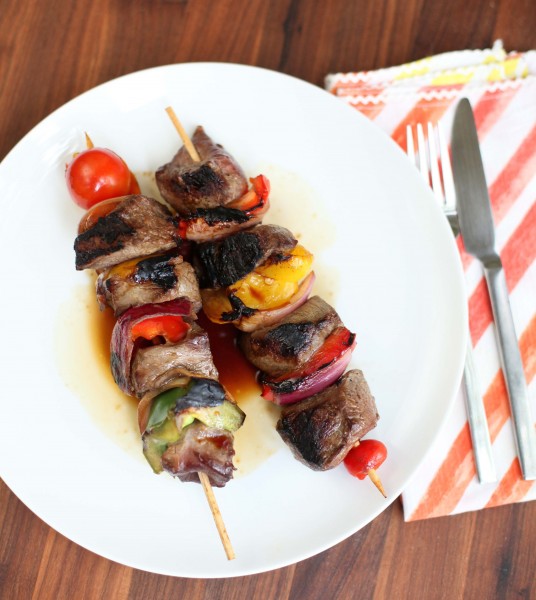 Marsala Peppercorn Tri-Tip Kabobs
Ingredients
1 cup Holland House Marsala Cooking Wine
⅓ cup packed brown sugar
½ cup olive oil
4 cloves garlic, finely chopped
½ Tablespoon rosemary
1-1/2 Tablespoons freshly crushed peppercorns
1-1/2 pounds tri-tip steak, cut into 2-inch cubes
Fresh vegetables (onion, zucchini, mushrooms, peppers) cut into bite-sized pieces
Kabob skewers, bamboo or metal (if using bamboo, soak in water for 20-30 minutes before using)
Instructions
Combine cooking wine, brown sugar, olive oil, garlic, rosemary, and peppercorns in a large bowl and mix until well blended. Taking care not to poke yourself, carefully thread the meat and vegetables onto the skewers. Lay the finished kabobs on a large tray and pour the marinade over the top, coating all the pieces well. Marinate in the refrigerator for 3-4 hours, turning the kabobs occasionally to the coat the pieces with the sauce.
Lay kabobs on a heated grill and brush with leftover marinade. Turn every 4-5 minutes until the meat is cooked.
For more information, tips, and great recipes, go to www.HollandHouseFlavors.com  where you will also find a marinade and cooking video along with links to their Facebook and Pinterest pages.
Congratulations to last week's giveaway winner, the Good Eating Cookbook,  Debbie R.