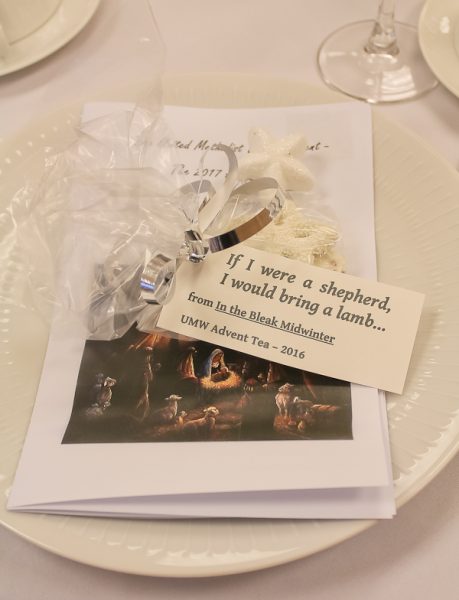 Yesterday marked the 6th annual Advent Tea at our church.  Twelve tables filled with eight guests each are invited to tea time with delicious food, music, and fellowship.  This year we were also treated to the first snowfall of the season right outside the large windows by the tables.  It was a lovely setting and a fun afternoon.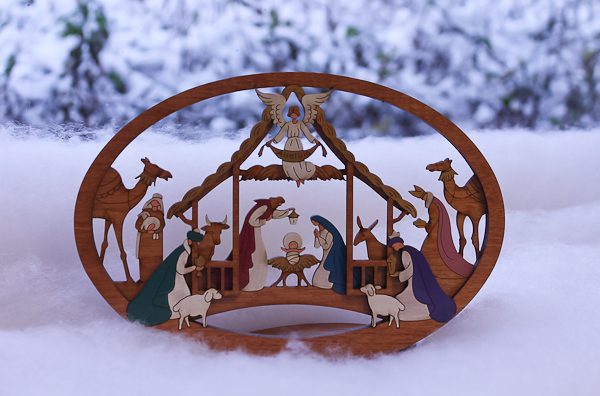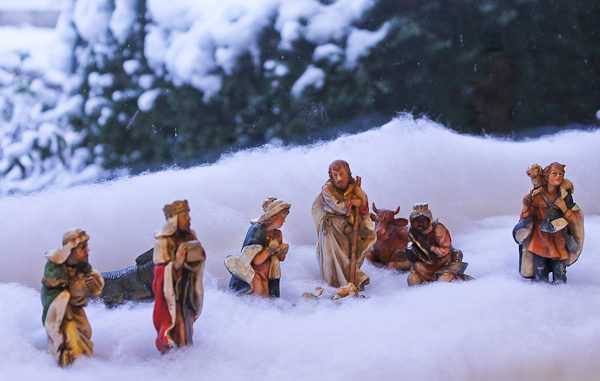 Every year has a theme and each table is decorated by a church member.  This year the theme was Away in a Manger.  I always attend with my friend Jean, and this was our assigned table.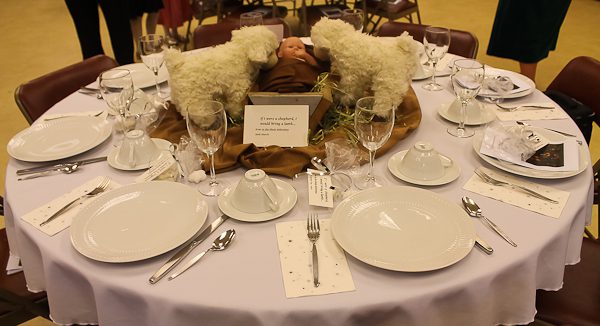 This table incorporated Santa into the scene: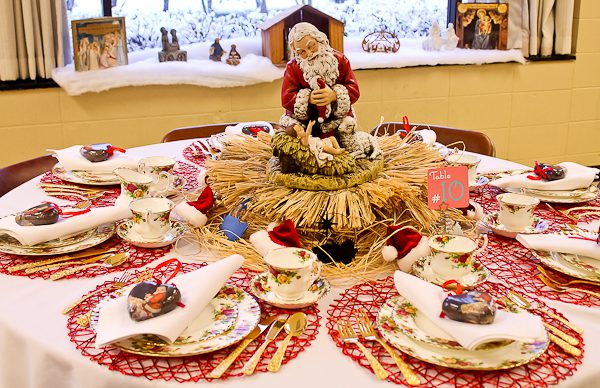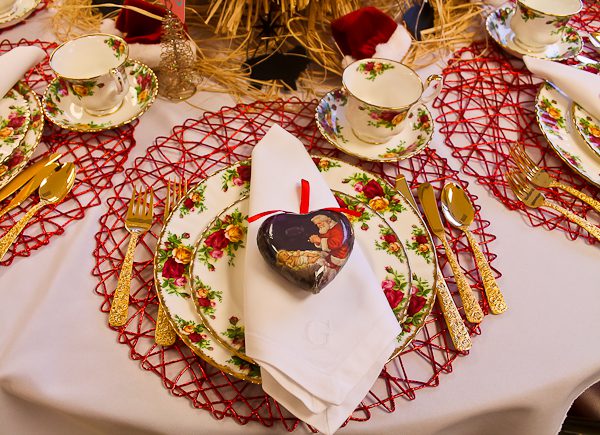 This stunning nativity graced a table.  I didn't get a chance to ask where these lovely figurines came from: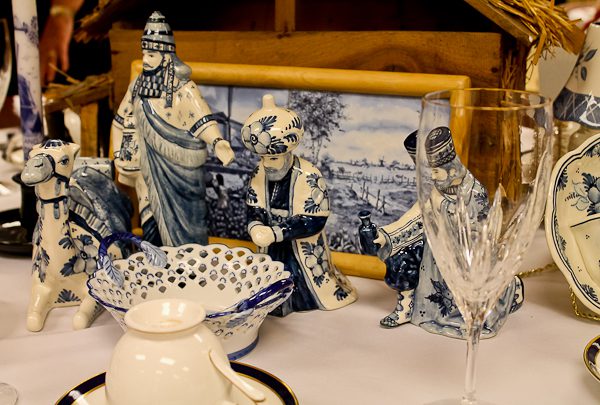 Some tables glowed: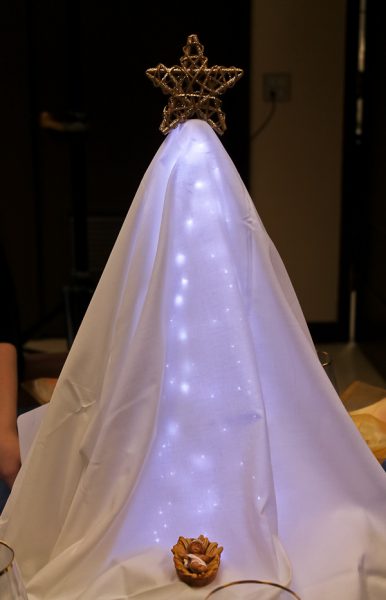 This table had angels with flutes surrounded by real flutes.  We were treated to flute Christmas music by two young girls during the meal.  They were wonderful!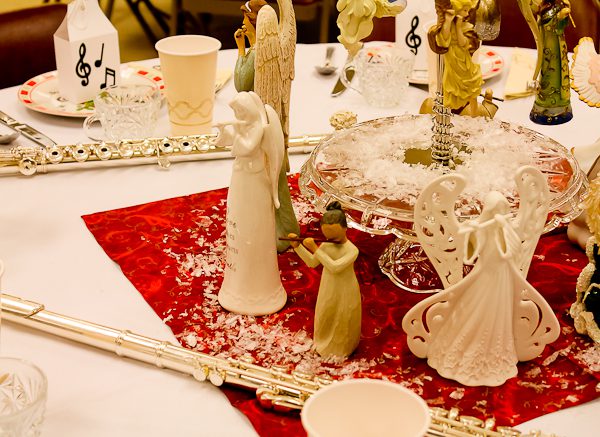 Our meal was prepared by a beloved church family and it was top-notch.  It began with scones and quick breads along with lemon curd, a sparkling jam, and Devonshire cream.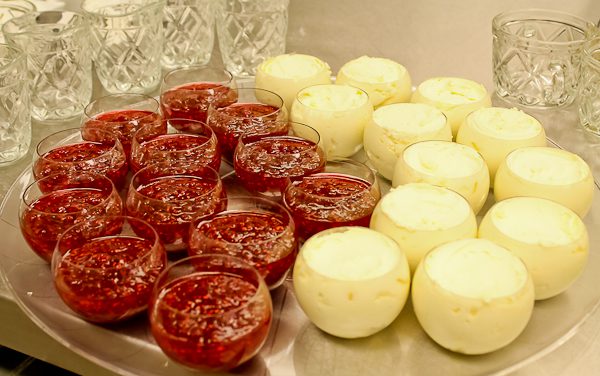 And of course, tea.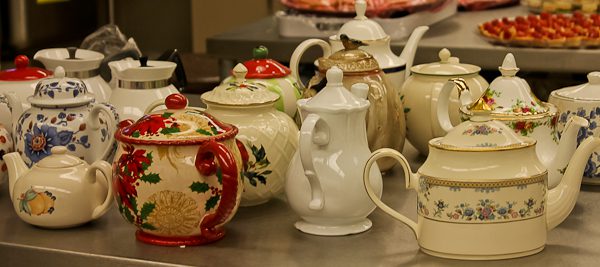 The sandwiches and puff pastry included cucumber, egg salad, chicken salad, turkey, and spinach and artichoke.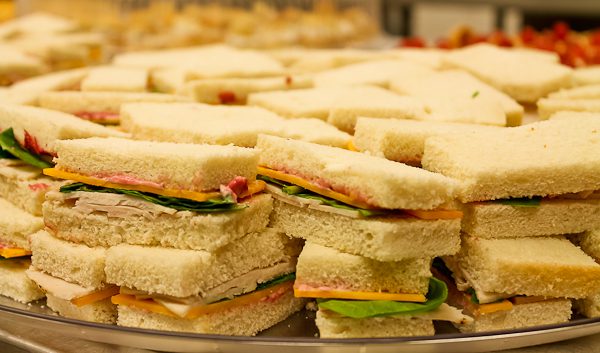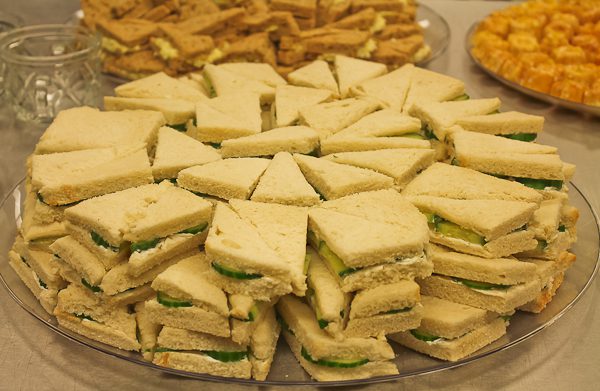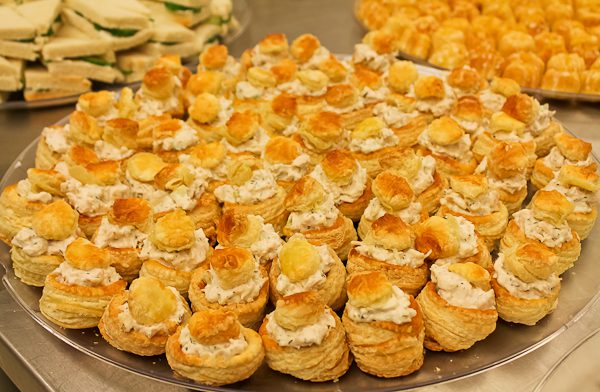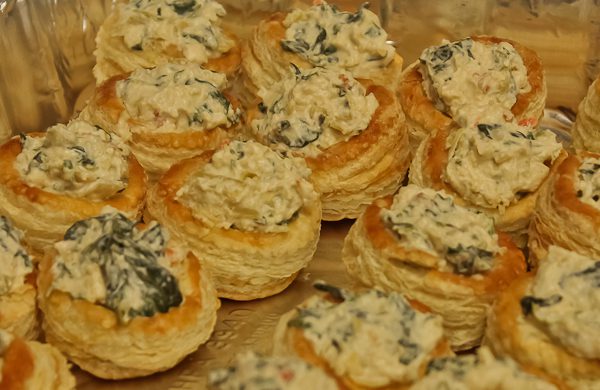 All of the food was served by husbands of the women who hosted the tables.  They were most gracious and professional!  I took a peek into the kitchen as they were arranging the food.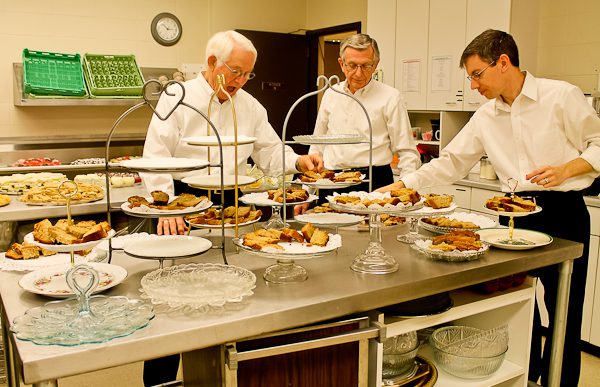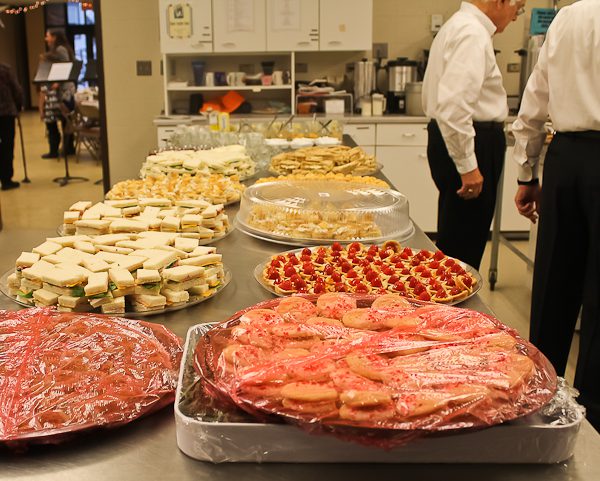 The desserts were also beautiful and included lemon tea cakes, mini raspberry tarts, shortbread bites (so cute!), peppermint-dipped sugar cookies, chocolate covered strawberries, brownie cookies, and melt-in-your-mouth chocolate truffles.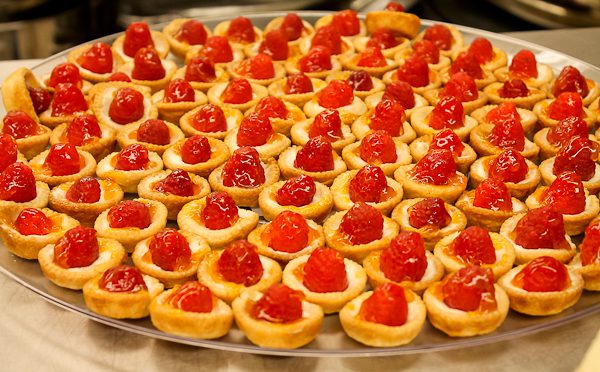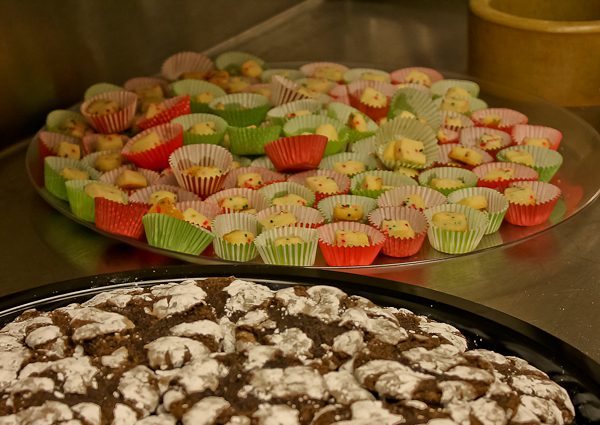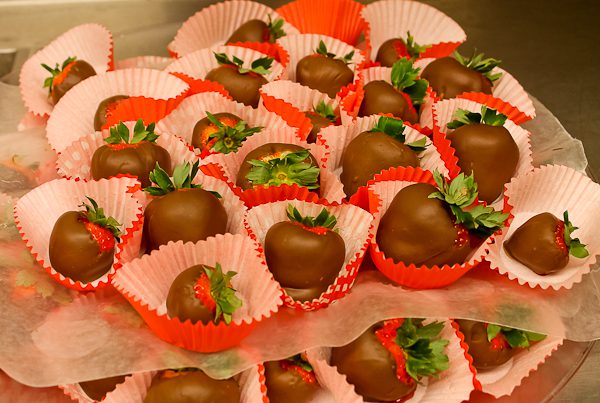 During breaks in food service and after dessert we sang Christmas carols, chatted with those at our tables, and overall had a delightful afternoon.  My friend Jean and I made it through the snow to her car, which by that time was completely covered with the fluffy white stuff.  We talked about how we should host a table one of these years, and we probably will.
Merry Christmas!