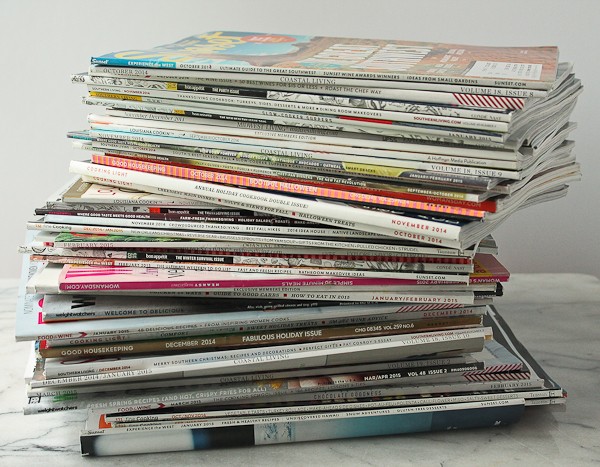 My day is cut out for me.  I have been looking at this pile since last October and today I am going to tackle them! My family is chuckling as they read this because they know this is not all I have.  There is more than just this pile from last fall.  Down in the Culinary Cellar is an area filled with grocery bags of more magazines to go through and clip recipes.  Oh, and I think there are some in the garage too.  You get the picture.  I am behind on this task. Way behind.
Some of my all-time favorite recipes have come from food magazines and food sections of newspapers.  I know it is a huge undertaking to sort through them all year after year, but that's part of what The Culinary Cellar work is all about and it's a job I love.  It's just a matter of getting it done.  I have plenty of storage.  Some recipes get cut out of the magazines or newspapers and are glued onto 3-by-5 index cards and filed into my beloved old authentic library card catalog.  I don't know what I would do without it.  I wish I had two, but they are hard to come by.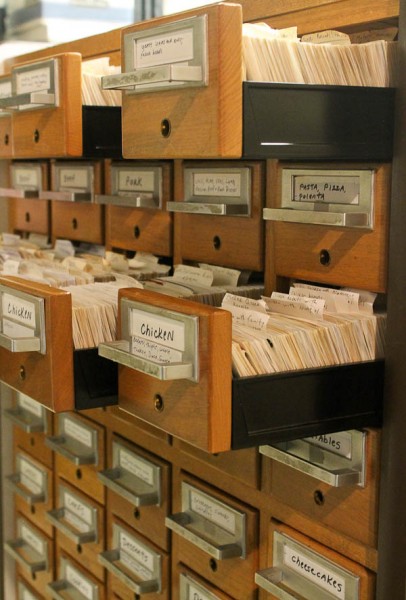 Most of these 88 drawers are filled with recipes I have lovingly clipped and glued over decades.  They are divided into hundreds of categories and it's easy to find any recipe your heart desires.  The recipes that are too large to fit onto cards are stapled together and filed into my huge filing cabinet that I bought used from a doctor's office.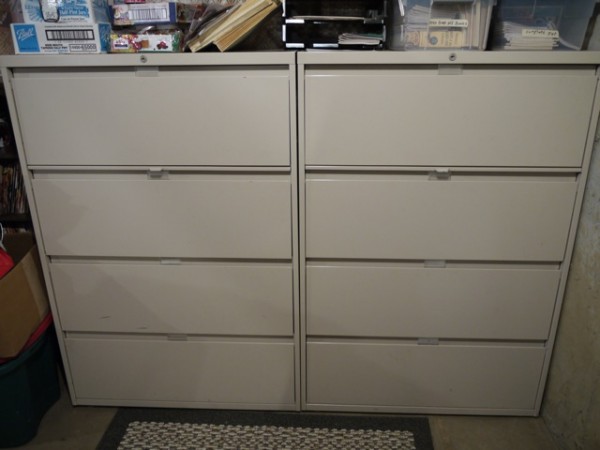 Inside each drawer are files of the recipe clippings, divided the same general way as the recipe cards in the card catalog.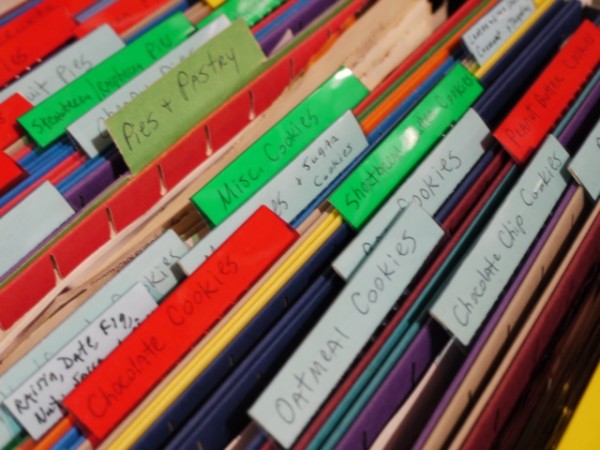 And so my day begins and I'm going to get busy.  I have no doubt I will find lots of great recipes to share with you; probably enough to last through the next century!