An interesting segment came on the news last week concerning a feud between two bakeries in Indiana.  There is a legal battle rising between a Terre Haute bakery called "Square Donuts" and Valparaiso-based Family Express that sells its own "signature" version of a square-shaped donut.  The Terre Haute bakery has been making square donuts since 1967; Family Express since 2005, and a year later they were sent a cease-and-desist letter to stop making square donuts.  Turns out that Square Donuts first filed to trademark the square donut name as did Family Express, but the first who files usually wins out as was the case.  The U.S. Patent and Trademark Office refused to register Family Express' "square donuts" trademark filing on the grounds of "likely confusion" with the original Square Donuts bakery.  Now Family Express is asking a federal court to declare that there is no infringement on the "square donuts" trademark, and to cancel the Terre Haute bakery's trademark.  This battle could take months or even years to resolve.
Now while I find many food stories interesting, this one took even another strange turn.  In my blog last week about Bonnie Slotnick's Cookbook store in New York City, I mentioned buying these big envelopes of vintage recipes clippings.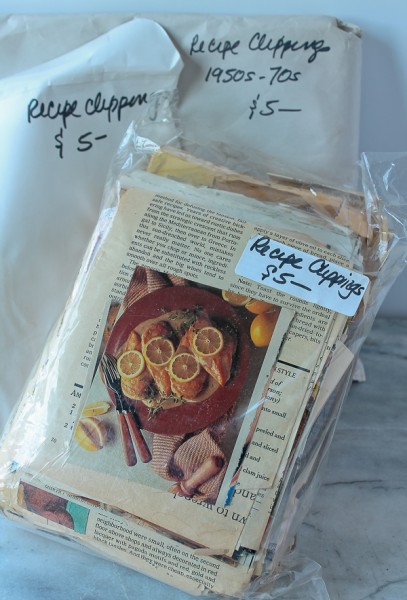 While I was sorting through all the recipes, I came across one that opened my eyes as I remembered the news segment about the donut feud.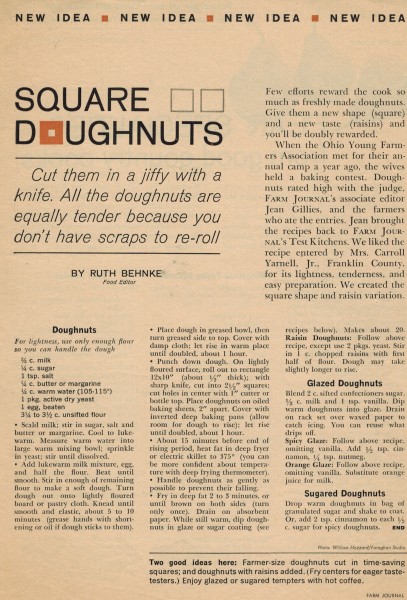 Hmmm… Square Doughnuts!  It was a clipping from an old Farm Journal magazine from September, 1964.  It talks about a baking contest that was held in Ohio and these doughnuts won the prize.  One of the Farm Journal editors brought the recipe back to their test kitchens.  If you read the last line of the paragraph at the top, it expresses how much they liked the doughnuts in the test kitchen "for its lightness, tenderness, and easy preparation, but also goes on to say, "We created the square shape."  So square donuts were actually invented in 1964 by the Farm Journal test kitchens.  However, they did not trademark it, so I guess the prize still goes to Square Donuts bakery and its 1967 version.
Square-sized donuts then came up again.  I happened to come across a menu from Randy's Donuts, the iconic donut shop in Los Angeles that has been around since the 1950's.  As I was looking at all the luscious-looking offerings from the shop, I suddenly saw a square donut!  And not just any square donut but a raisin square donut.  Now go back up to the clipping above and see again where it says "We invented the square shape," and it continues to go on, "and raisin variation."  So now I am wondering did Randy's long ago get the square raisin donut idea from Farm Journal's 1964 article?  It seems like this clipping could have been very popular!  Or did the Farm Journal get the square idea and raisins from Randy's?  I tried to find out if Randy's served the square raisin donuts before 1964 but had no luck.  If anyone knows the answer, please tell me!
I couldn't resist making some square donuts, of course.  They were delicious.  I glazed the squares, and tossed the holes with cinnamon-sugar.  The recipe calls for the dough to be rolled out and cut with a knife, which I did, but I also happen to have a square cutter that I will try next time.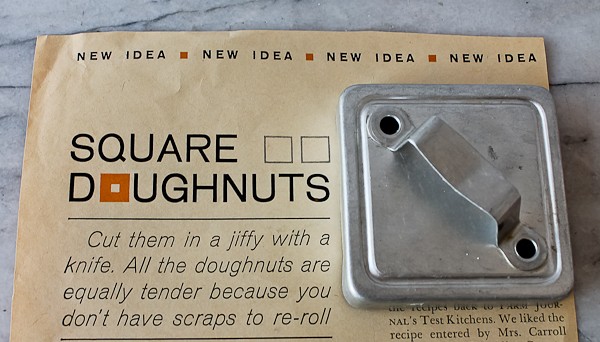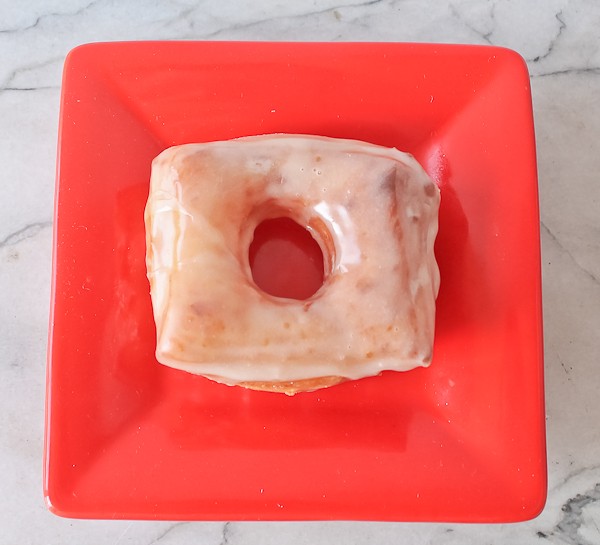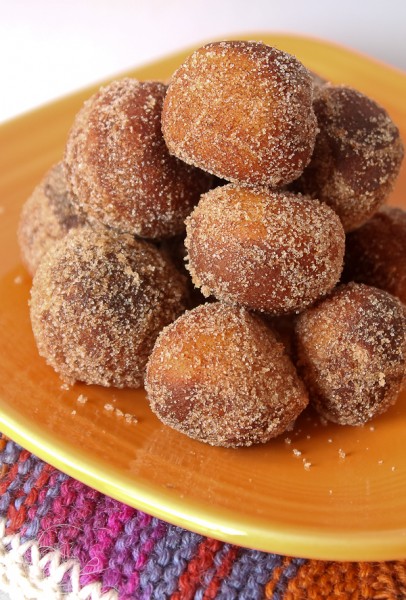 Square, round, or holes.  Donuts are always good.  But who is the original square inventor and original square raisin inventor?  I guess that will remain a mystery.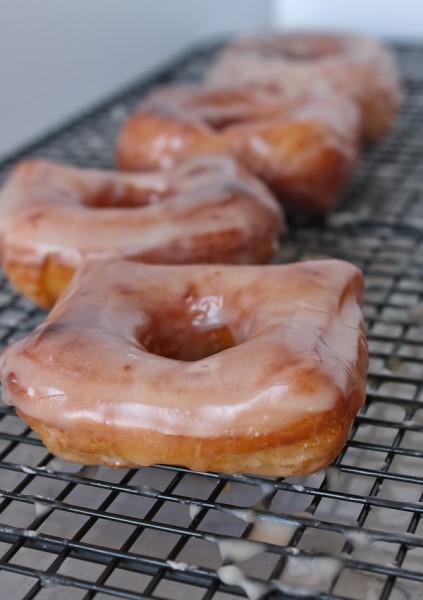 Here is the square donut recipe from the Farm Journal article, hopefully easier to read: