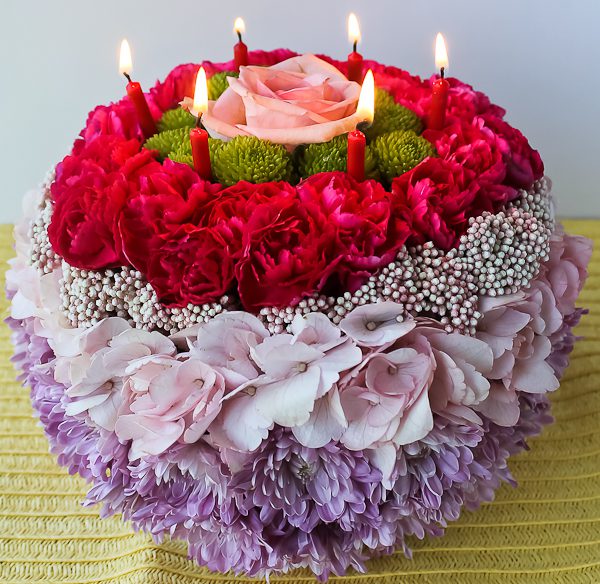 First of all, I want to thank all of you wonderful friends, family, and readers who wrote, emailed, Facebooked, messaged, and every way available to wish me a happy birthday this past weekend!  I love you all.
This beautiful birthday "cake" arrived on Friday morning.  It was all wrapped in cellophane and ribbon so at first I could not see the card or even exactly was it was.  The delivery person handed it to me and said – "Happy Birthday!  This just came out of the oven for you!"  I thought it was a cake!  When I opened it a beautiful aroma hit me in the face and then I realized of course that it was all flowers.  The card was even more touching.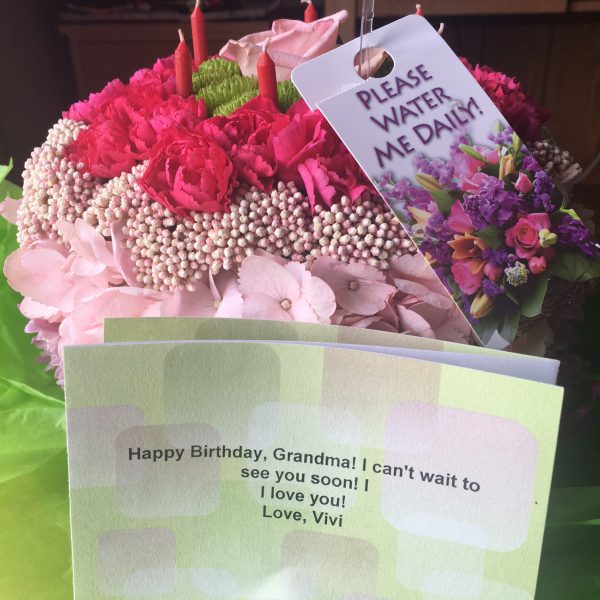 It was from my granddaughter, Virginia Rose, affectionately nicknamed Vivi.  Vivi is almost 3 months old now, so I'm sure someday she will be happy to see she sent her grandma flowers at such a young age!  Thank you, mommy Kara…
What a great way to start the day, don't you think?  Well… wait until you hear what happened next.
My husband Bill set a gift down in front of me to open and said it was a hint to what we would be doing in the evening to celebrate.  Here is what it was: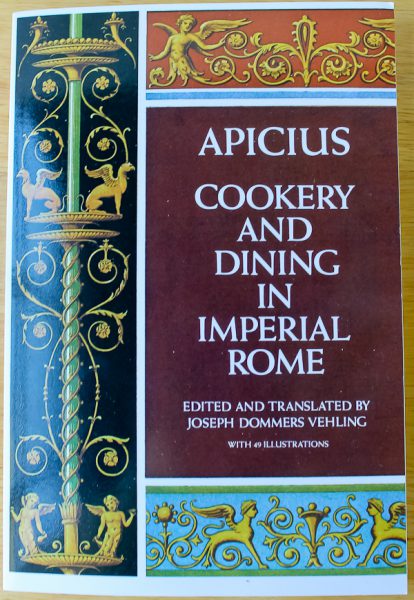 A cookbook!  No big surprise as a gift for me, right?  But I thought it an odd choice for Bill to make.  He would usually select a topic he would like such as baking, not the cooking of Imperial Rome.  Within thirty seconds, however, a lightbulb went off and I remembered that my favorite restaurant in Chicago, NEXT, which changes its menu every few months, was offering a theme of Ancient Rome at this time.  I turned to Bill and said, "We are going to NEXT tonight, aren't we?"
You will have to come back for Monday's blog for the unbelievable full dining report.
Here is the only tease from the restaurant that I will give you, signed by Chef Grant Achatz himself.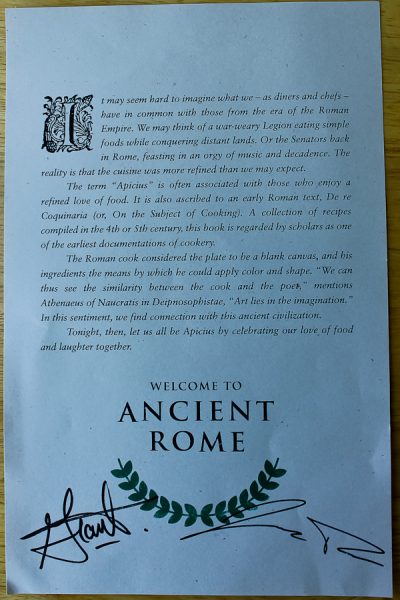 Praeteriens videam vos cras!   ("See you tomorrow" in Latin! – at least that's what Google says..)