Blondies are an easy treat to make for snacks or picnics, which makes them perfect to make and tote for the upcoming Fourth of July weekend.  I can remember making blondies in 7th grade Home Ec class way back when.  These blondies have the added bonus of chopped cashews, butterscotch chips, and toffee bits.  They are a snap to make.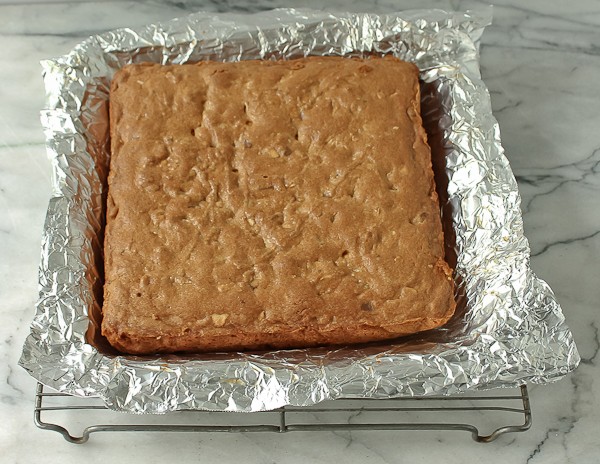 Line an 8-inch square pan with foil and butter the foil.  Make the blondie dough, spread in the pan, bake, and that's it!  Just be sure not to over bake as blondies can be dry if baked too long.  After they have cooled for about 15 minutes, lift out the foil and remove blondies from the foil.  Cool completely and cut into squares.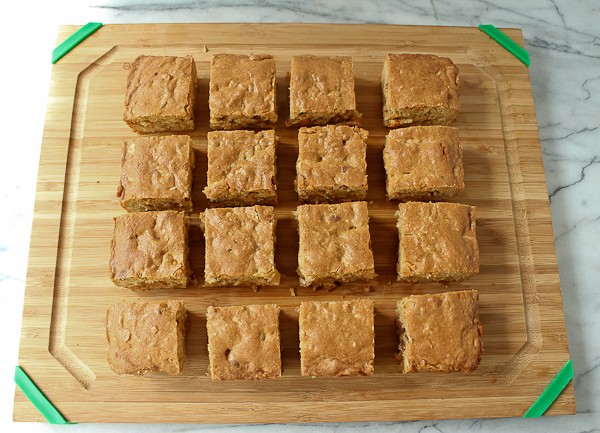 After the blondies have cooled, be sure and wrap them in plastic or keep in an airtight container.  If you are carrying them to a picnic, line a plastic container or other carrier with plastic wrap or wax paper to separate the layers.  Blondies are not messy and kids will not have frosting or gooey desserts all over their clothes.  There are a million variations on the ever-popular blondie, so goggle it and you will find many more.  It's a tried and true classic.  I found this recipe in my mom's old recipe box.  I'm not sure where it came from originally, but it's a good one!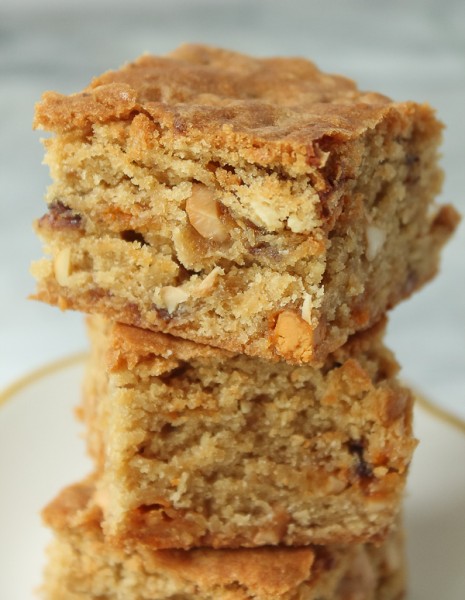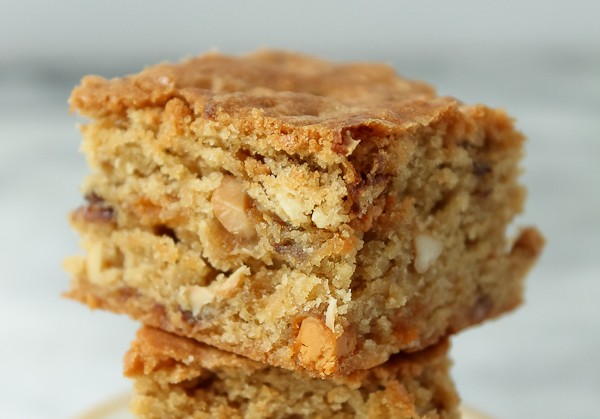 Blondies for a Summer Picnic
Author:
From my mom's recipe box!
Ingredients
9 Tablespoons (1-1/8 sticks) softened butter, plus more for buttering pan
1-2/3 cup all-purpose flour
1 teaspoon baking powder
¾ teaspoon salt
1 cup packed light brown sugar
2 large eggs
1 teaspoon vanilla extract
⅓ cup butterscotch chips
½ cup cashews, coarsely chopped (about 3 ounces)
¼ cup toffee bits
Instructions
Heat oven to 350 degrees. Line a buttered 8-inch square baking pan with foil, allowing 2 inches to hang over sides. Butter the foil, excluding overhang; set pan aside.
In a medium bowl, whisk together the flour, baking powder, and salt; set aside.
Place butter and brown sugar in bowl of electric mixer. Cream mixture on medium speed until fluffy, about 3 minutes. Add eggs and vanilla; beat until combined. Add flour mixture; beat on low speed, scraping down sides, until combined. Mix in butterscotch chips, cashews, and toffee bits.
Spoon batter into prepared pan and spread out evenly. Bake until golden brown and a cake tester inserted in the middle comes out clean, about 38-40 minutes. Let cool about 12-15 minutes in pan. Lift out, holding edges of foil. Peel back foil and let cool completely on wire rack before cutting into squares. Makes 16 squares.