It's 3:00 am and I am jolted awake by a woman screaming outside… or so I thought. What I thought was a woman, instead was possibly a mountain lion that actually do roam this area of Point Reyes.  When I told my brother Paul about the screaming, he said it was either a rabbit or a mountain lion. We Googled both the screams of a mountain lion and a rabbit (yes, those exist).  The screaming I heard… a mountain lion.  No doubt in my mind. Never again will I arrive in this lovely town at 3 am as the girls and I did this trip.  We came to the conclusion that mountain lions are scarier than bears, and I am deathly afraid of bears.  I had no idea that mountain lions scream but apparently they do to attract a mate.  And to think in my youth all I did was bat my eyelashes with a plate of chocolate chip cookies in hand.
It was hard to fall back asleep after the lion disturbed my quiet slumber, but I managed a little shut-eye and woke up at 6:30.  Kristina, Kara, and my mom were sound asleep so Ozzy the cat and I quietly crept downstairs.  Ozzy saw something out the window and I hoped it was not the mountain lion. Instead it was a friendly little deer.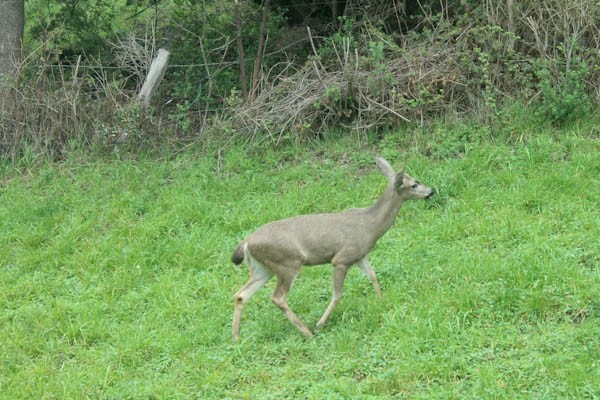 As I settled into a comfy chair with a blanket, I noticed mom's recipe box sitting on a bookcase beside me.  I know most of the recipes in there since I have them at home in my own box, but I still like to look at the originals, some yellowed and spattered in my mom's or grandma's own handwriting.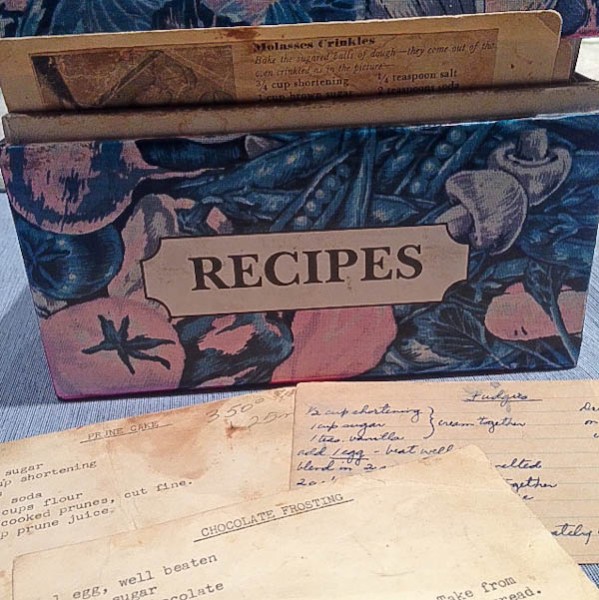 Eventually Kara and Kristina woke up and decided to pay a visit to the Bovine Bakery in town and get some freshly brewed coffee and mom's favorite bear claws.  Upon their return the girls discussed what they wanted to cook.  Since it was Fat Tuesday, then it had to be something New Orleans related.  Kara had brought along two mixes, anticipating the celebration.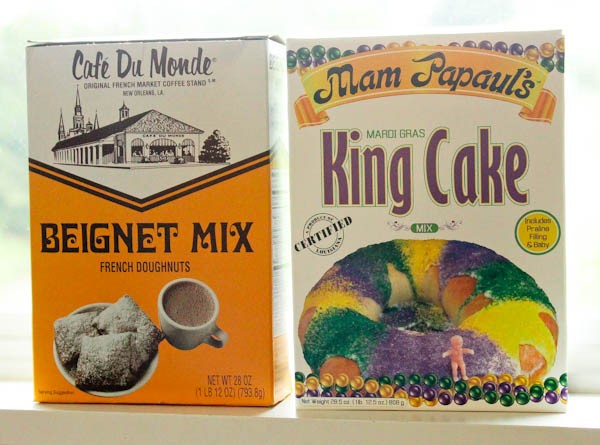 The first step of the King's Cake: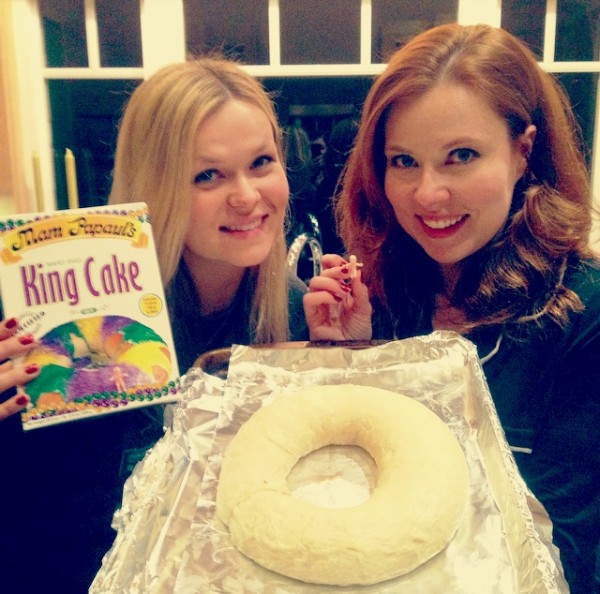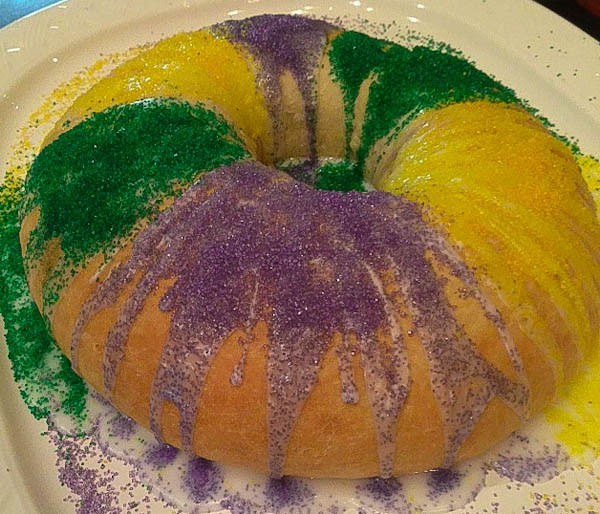 The finished cake!  It was delicious.
For dinner, the girls settled on jambalaya with shrimp and smoked sausage.  I wish I could give you the recipe, but Kristina made it up as she went along.  I can tell you that it was incredibly good!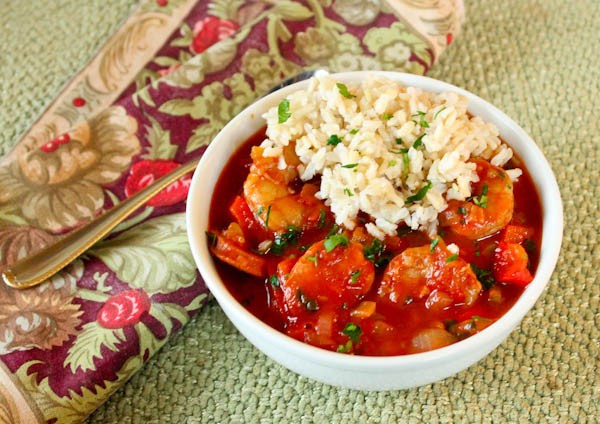 Right before I got this shot, Ozzy decided at the last second to get in the photo.  I'm sure he was attracted by the shrimp aroma.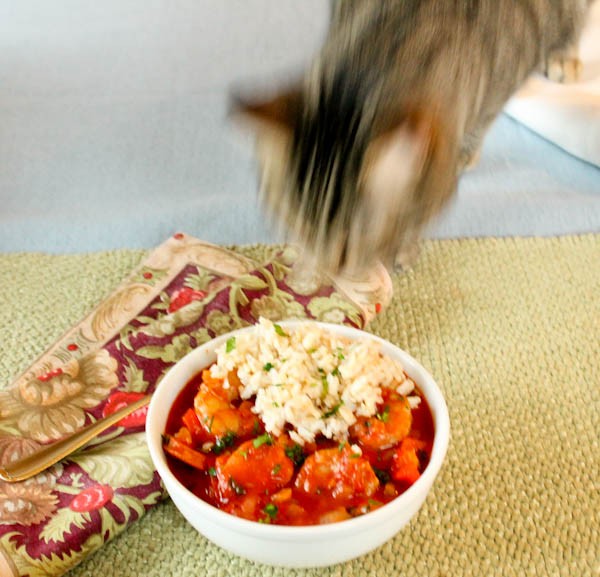 Come back tomorrow night to hear about our Wednesday adventures which will include our interview with a collector of rare cookbooks;  picking up Uncle Duane's barbecue sauce (the best you have ever tasted) but hopefully not any more mountain lions.  If there is, it will be MY screams echoing down Highway One all the way to the beach.