Today marks the fourth anniversary of starting my blog!  I can't begin to tell you how much I appreciate all my readers, many of you keeping in touch with me since the beginning, and new readers from all over the world somehow finding my blog amongst millions of others.  I think people find me because there are many cookbook collectors out there, plus people who love to cook  just seem to find each other, no matter where they are in the world.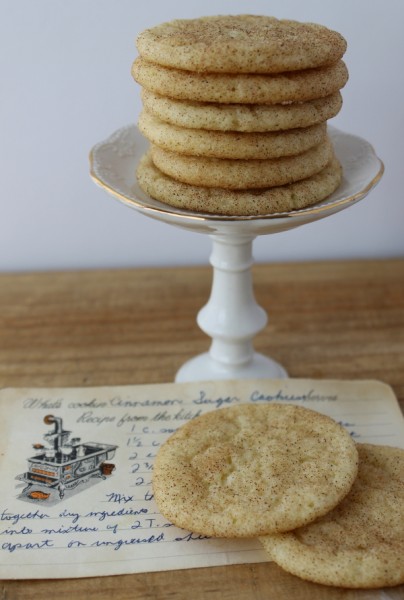 I started my first blog on January 31st because that happened to be the anniversary my grandmother's birthday. The blog was about her Fanny Farmer cookbook that she used as a young girl.  For today's anniversary, I thought I would make one of grandma's favorite cookies, snickerdoodles, although sometimes she called them cinnamon-sugar cookies.  We have been making these for as long as I can remember, even back to my days as a Camp Fire Girl when we made them as a project, with my mom as our leader.  The cookies are just your basic snickerdoodle recipe, but mean a lot to me because of the memories.  My girls will recognize this cookie tin as it was the one they grew up with.  It's a little rusted and bent in places, but still holds lots of cookies –  and memories.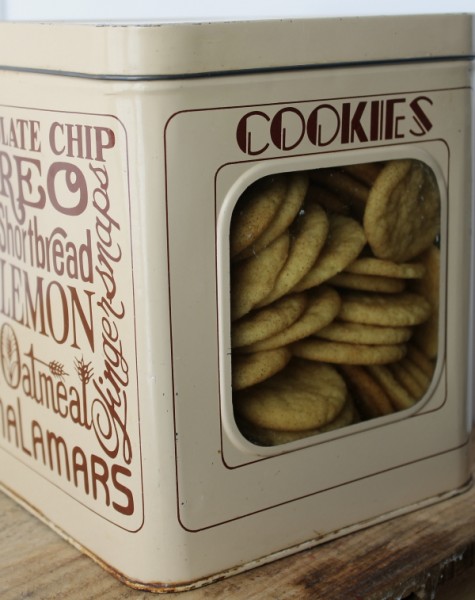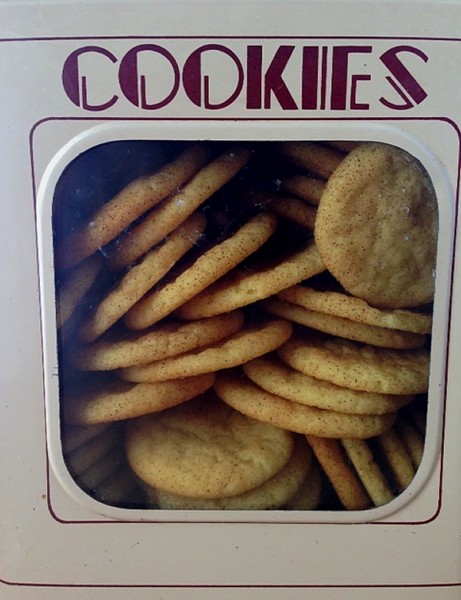 Here's to many more blog years-   I love you all!
Grandma Lamb's Snickerdoodles
1 cup solid vegetable shortening or unsalted butter, softened (I prefer butter, Grandma used Crisco solid)
1-1/2 cups sugar
2 eggs
2-3/4 cups all-purpose flour
2 teaspoons Cream of Tartar
1 teaspoon baking soda
1/2 teaspoon salt
2 Tablespoons sugar
2 teaspoons cinnamon
In large bowl of electric mixer, cream together shortening or butter, 1-1/2 cups sugar, and eggs.  Beat until well blended and creamy.  Stir together flour, Cream of Tartar, baking soda, and salt.  Add to butter mixture and blend well.  Gather dough up into a ball and cover with plastic wrap.  Chill about 1 hour.
Heat oven to 350 degrees.  Line large baking sheets with parchment paper.  In a small shallow bowl, combine the 2 Tablespoons sugar and cinnamon.
Break off pieces of dough and form into 1-inch balls.  Roll each ball all over in the cinnamon-sugar mixture and place 2-inches apart on prepared baking sheets.  Bake for 9-10 minutes or until golden.  Remove from oven and let cookies sit on sheet for about 1-2 minutes, then remove to wire racks to cool completely.  Makes about 7-8 dozen cookies.