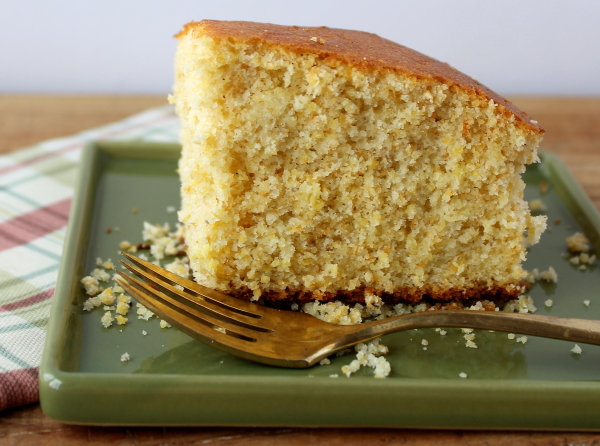 Cornbread and chili go together, especially during the cold winter months and to enjoy while watching the Super Bowl on Sunday.  Make your favorite chili along with this cornbread and you will please the football fans in your house.
The cornbread has a thick brown crust yet fluffy inside and rises very high in the pan.  I use only stone ground cornmeal that I buy at a very old suburban Chicago mill that has been around since 1852.  I wrote a blog about the Old Graue Mill a while back and you can read about it here.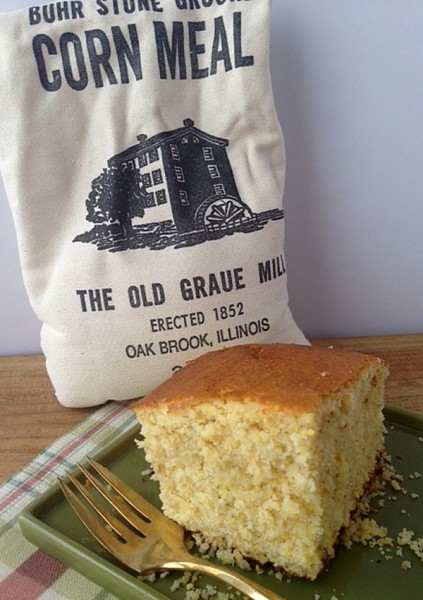 Mile High Cornbread
1/2 cup unsalted butter, room temperature
1/2 cup sugar
3 large eggs
1-1/2 cups yellow cornmeal (preferably stone ground)
1-1/2 cups all-purpose flour
2 Tablespoons baking powder
1 teaspoon salt
1-1/2 cups milk
Softened butter, for greasing pan  (use only butter, not oil or shortening)
Heat oven to 425 degrees.
In bowl of electric mixer, cream the butter until light and fluffy.  Add the sugar and beat at medium speed for 10 minutes.  Add the eggs one at a time, beating well after each addition.
Stir together cornmeal, flour, baking powder, and salt.  Add to the butter mixture alternately with the milk until combined, then beat at a moderately high speed for 5 minutes.   Pour the batter into a well-buttered 9-inch square baking pan.  Bake for 30-35 minutes or until it is browned and a cake tester inserted in the center comes out clean.   Serve hot with lots of butter, or if you are like my husband, he likes his with maple syrup.  Serves 8.