I love the old recipes from the 1950's and '60's.  They always remind me of my mother's and grandmother's cooking and baking.  We usually had a ham for Easter back then and I still keep that tradition going today, but there are always leftovers.  Bill and I had a rather large ham this year but he loves having leftovers for sandwiches, and I end up cutting the ham into cubes, slices, and saving the bone for soup.  I froze a lot of it and yesterday remembered a recipe my mom or grandma used to make.  Leftover ham was ground up in one of those old-fashioned hand-crank meat grinders. (I still have it!)  The ham was then mixed with ground pork, egg, milk, oatmeal, just as a meatloaf would be made.  The mixture could be made into meatballs or a meatloaf.  We loved both.  They didn't have a recipe, it was just thrown together and baked.  It was so good with some kind of glaze either brushed on top of a loaf or stirred into meatballs.  Such a recipe was actually very popular  back in those days and was frequently seen on potluck and church supper tables.
I knew I would find a similar recipe in my card catalog.  Sure enough, I actually found quite a few.  I decided on one in particular because the glaze sounded a lot like what my mom used to make with a fruit juice base, brown sugar, dry mustard, and corn syrup.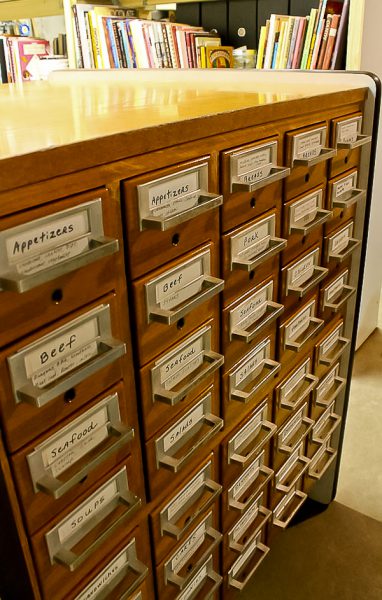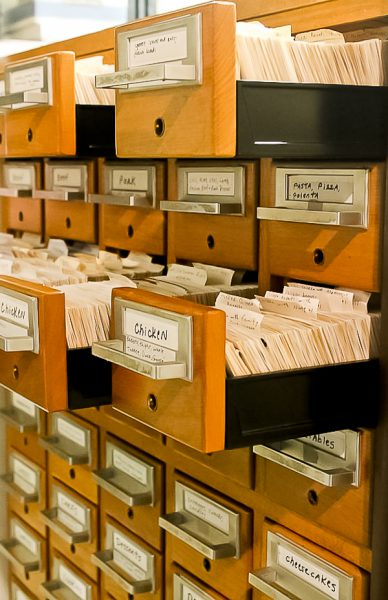 I decided instead of the corn syrup to try using our Finnish dark syrup, which I know some of my friends and readers here have ordered online (it's wonderful!) but dark corn syrup can still be used.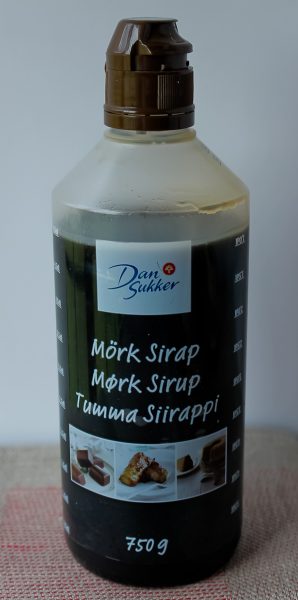 Instead of the old meat grinder, I used my Cuisinart food processor on pulse and it worked great.  Not that I don't love the old grinder, it's the best, but at the moment I forgot where I put it!  (note to self: start organizing the Culinary Cellar in a better way!)  So I formed the mixture into balls and baked them at 300 degrees for an hour as the recipe stated.  The time will depend on what size you make the balls or if you decide to make a loaf.  You could also make cocktail-sized balls for appetizers and serve them with toothpicks.  I was going to have these for dinner with either potatoes or noodles and made them large-ish bite-sized.  That means Bill-sized.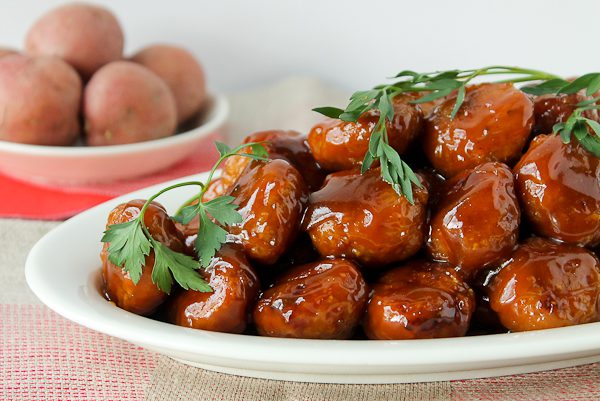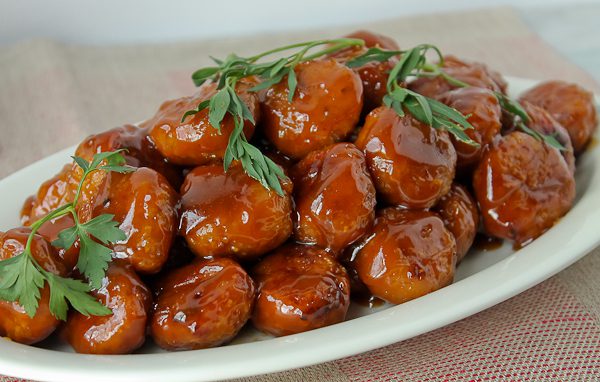 As you can see the glaze is super shiny and was sweet-sour, probably more sweet even though it has some vinegar. The meatballs were glazed the last five minutes in the oven.  The recipe said to do it for 15 minutes but that was crazy.  If I had gone the 15 minutes it would have been a gooey, sticky, and probably burned mess with no sauce left.  Remember, when making those older recipes, be sure and watch the food carefully because ovens and ingredients could have been slightly different back then.  Also, the recipe called for using whole cloves in the glaze, but I used a dash of ground cloves instead.  I didn't want to pick out the whole cloves or take a chance of us biting down on one.  They were good!  Next time I would serve with buttered wide egg noodles, and maybe try with fresh dill instead of parsley.
It was fun going into the card catalog and pulling out an old recipe.  I should do it more often, or so says daughter Kristina.  I think she is right.  Hmmm… what do you think?

Glazed Ham Balls
Ingredients
For Ham Balls:
½ pound ground cooked ham
¾ pound ground pork
⅔ cup quick-cooking rolled oats (not instant)
1 egg, beaten
½ cup milk
For Glaze:
⅓ cup packed brown sugar
2 Tablespoons all-purpose flour
1 teaspoon dry mustard
⅔ cup fruit juice (pineapple, apricot, or peach - or water, but juice is best. I used pineapple)
2 Tablespoons cider vinegar
⅓ cup dark corn syrup (or if you are lucky to have, Finnish dark syrup. Order online!)
Dash of cloves
Instructions
Combine all ham ball ingredients and mix well. Chill mixture to make rolling into balls easier. You can do this hours ahead!
Heat oven to 300 degrees F. Shape mixture into small balls, about 1-inch. Place in a shallow baking pan and bake for ½ hour. Turn meatballs over and bake another half hour or until cooked through.
While meatballs are baking, make the glaze. Combine the brown sugar, flour, and dry mustard in a small saucepan; stir to mix. Add the fruit juice, vinegar, syrup, and cloves; stir to combine. Cook and stir over medium heat until slightly thickened, about 5 minutes.
Pour over ham balls after they are cooked, stir well to coat, and return to oven for 5 minutes or until nicely glazed and hot. Watch carefully!
Serve glazed ham balls as desired- over noodles, rice, with buttered new potatoes, or serve as an appetizer with toothpicks by themselves.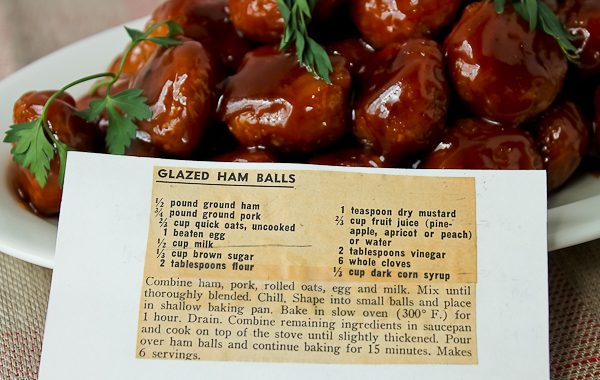 Love those yellowed old recipes, don't you?