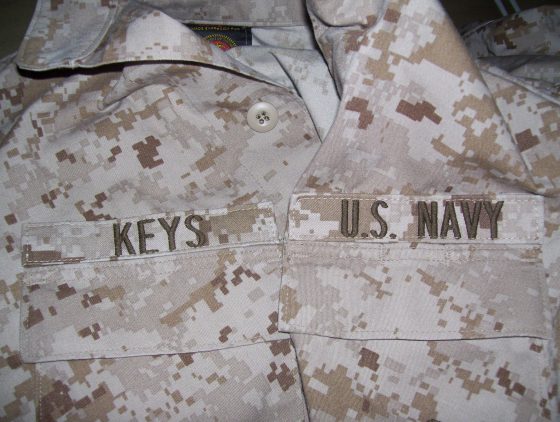 T.S. Eliot penned the sentence "April is the Cruellest Month."  My friend Lisa Keys undoubtedly agrees with this as it was four years ago today that she lost her beloved son William Keys at the age of twenty-two.  Will survived a tour of duty in Afghanistan and died in a tragic car accident upon his return home.  Losing a child is a devastating tragedy that no parent should ever have to endure.  But Lisa knew her William very well.  She knew William would want her to move on with life and Lisa eventually discovered how she would be able to do so while honoring Will's memory at the same time.  Lisa described Will as a "bad ass," an enduring term for her tough and brave, yet sweet and kind boy.  Will used to say to Lisa, "Mom, you are a bad ass in the kitchen!"  Lisa took those words to heart and honors Will, who was so proud of Lisa's competitive cooking skills, and literally cooks for him and everyone else who has suffered through the tragedy of losing a child.  Food is comforting, it brings family together, and it reminds the family of times spent together.  Lisa began writing the most incredible blog, "Good Grief Cook," not only to deal with her own pain through cooking but to help others.  And that she has.
We need to go back to when Will was a little boy and Lisa was just beginning her competitive cooking because it changed both of their lives forever.  Lisa was a contestant in the Pillsbury Bake-Off contest that was held one year in San Diego.  While there, Lisa and her family toured some of Naval ships in the area and Will became wide-eyed and excited.  Lisa said it was then that Will announced at age five that he was going to join the Navy; and after that particular Bake-Off, Lisa also knew she was hooked on competitive cooking.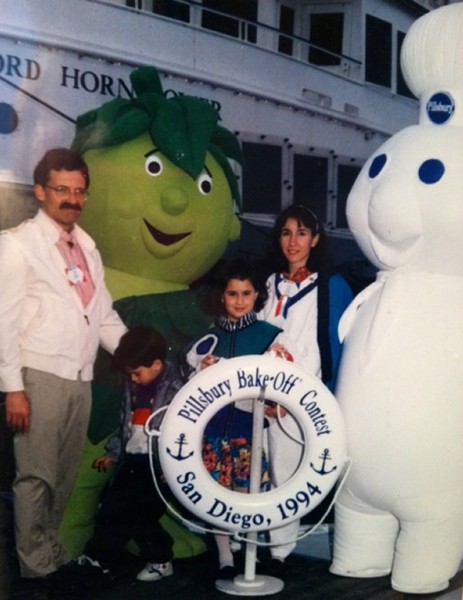 I remember Lisa telling me she always loved this photo because her curious little boy decided it would be fun to step on the toes of the Jolly Green Giant! And so it began.  Will grew up and joined the Navy.  Lisa continued to win contest after contest, and thank goodness, at another Pillsbury Bake-Off many years ago, we met and have been friends ever since.
Whenever Will was home on leave from Afghanistan, Lisa would cook up a storm with all of Will's favorite foods. Lisa happened to win a contest sponsored by a winery and they even provided the wine to celebrate his return.  When Will would return to his barracks and was very busy with his military life, Lisa would worry that he wasn't always eating well since all he had was a microwave oven.  Lisa decided that was better than fast food, so she bought him this cookbook, filled with easy recipes that could be made in minutes.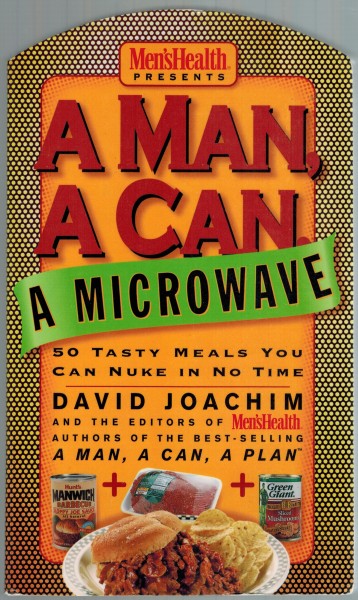 Lisa gave Will the cookbook for Christmas with the following inscription.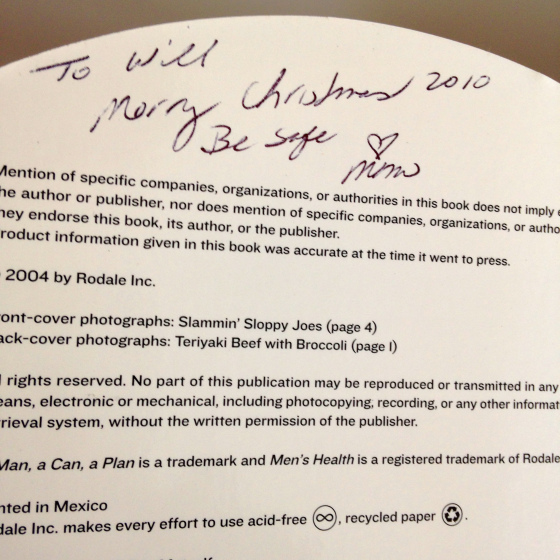 It was Will's last Christmas.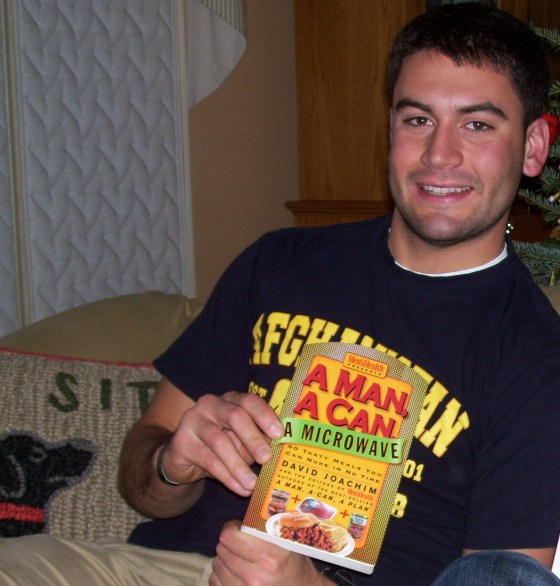 Not very long ago, I received a package from Lisa.   It was the cookbook.  Inside was a letter from Lisa where she said, "I just can't think of a better place for this book to live than in your sacred culinary cellar.  It will enjoy a long life there.  Thank you for keeping it safe."  I was speechless and beyond honored to be the keeper of the cookbook.  It will be safe and loved always.  And strangely enough, the author of the cookbook turned out to be a judge at future Bake-Off contests.
Lisa continues to soar in her culinary career.  Those of you who are familiar with the Food Network undoubtedly know the popular show, Chopped.  Lisa went through a grueling interview process to be selected as a contestant for the show, but she made it.  The show begins with four contestants who are given a series of boxes with a mix of strange ingredients and must cook them into something creative.  Lisa came out on top every time.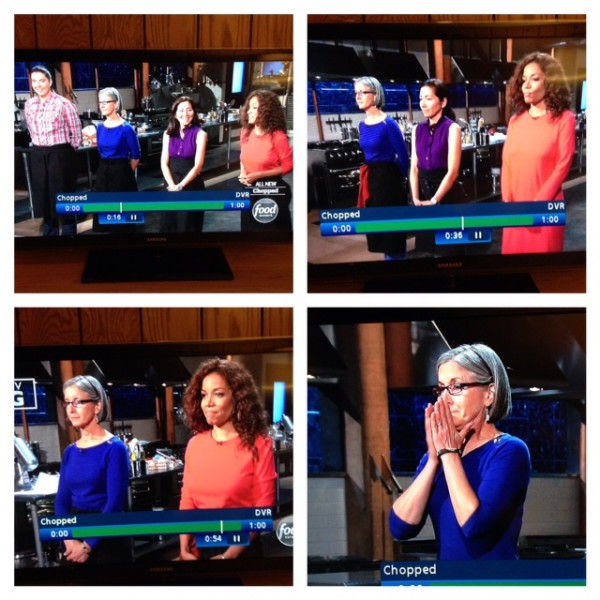 First there were four, then three, then two, then just the winner… Lisa.  And by the way, she didn't just win the coveted title of "Chopped Champion," she also won $10,000!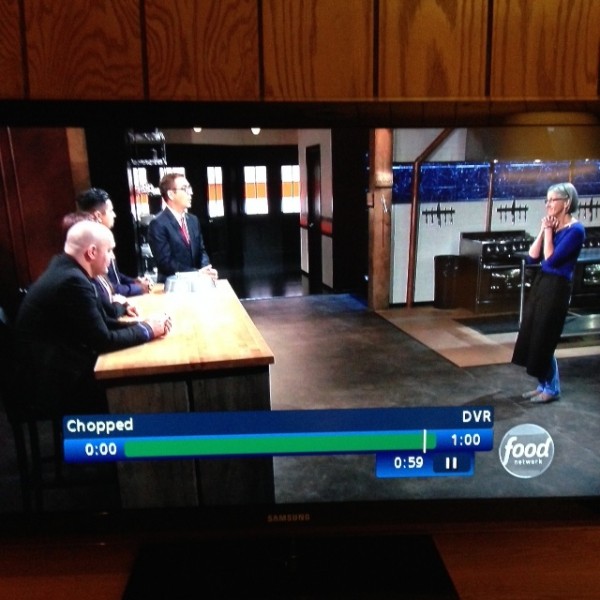 Host Ted Allen had asked each contestant why they were there, why they wanted to compete.  Lisa explained, "My son said, mom you are a bad ass in the kitchen.  So I'm here to try and follow in his light and focus my bad-assness!"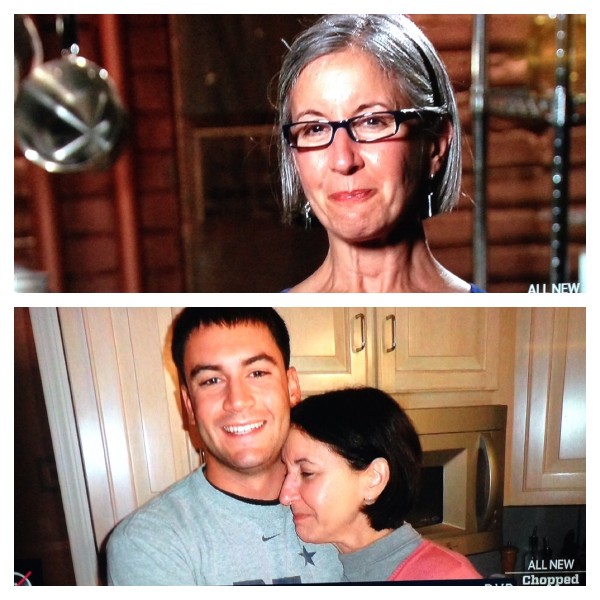 I keep this episode of Chopped on my DVR because it's inspirational to look at the strength and determination on Lisa's face.  I am still in awe of my dear friend who is such a good soldier.  She carries on for Will, for her family and is an example to the rest of the world how to move on and honor our departed loved ones.  Please never forget William Keys, how he bravely fought for our country, how he loved his family, and how he loved his mom's bad-assness in the kitchen.  And let me tell you, Lisa is not done yet.  Not by a long shot.