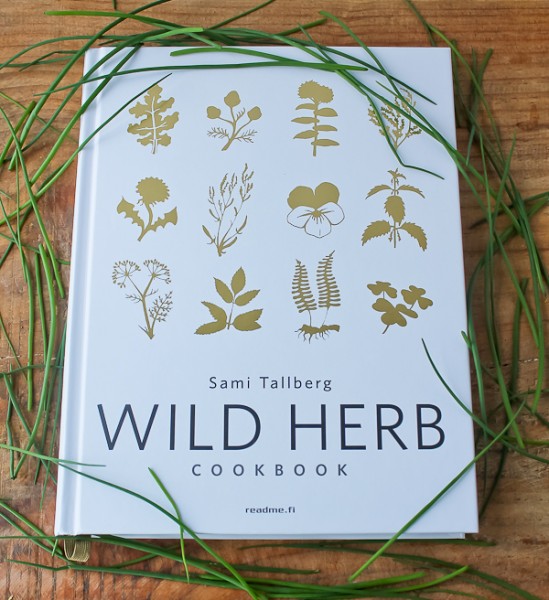 Spring is finally here in the Chicago area.  Not even a hint of a snow pile.  The grass is turning green, flowering trees are blooming, and daffodils are popping up their sunny faces in my neighbor's garden.  It also means for chef Sami Tallberg that it's almost time to start foraging for wild herbs in Finland.  May begins the season when chef Tallberg will roam the Finnish countryside, woods, and streams to find wild herbs for his restaurant menu ideas.  If it grows wild, the chef will find a creative and delicious way to put it on a plate.
Wild foods contain vitamins and fiber that cultivated foods often do not.  In addition, there are a range of flavors such as bitter, sour, or pungent that disappear when food is not picked from the wild.  Some may find this challenging, but remember to use wild herbs for a same type of food where you would be inclined to use similar flavors and scents.  For example, the chef explains in the book that wild sea rocket is similar to regular rocket but simply has a stronger taste, so use it with a lighter hand.  Pineappleweed resembles chamomile and you can use it similarly.
The cookbook includes the use of 59 wild plants including wonderful and creative recipes, from the very simple to the complex.  Many of these are indigenous to Finland but it is possible to find similar wild herbs here.  Some of the recipes I would love to try include a dandelion and blue cheese salad; chilled sorrel soup with Gruyère biscuits; new potatoes with ginger mint; ripe tomatoes with wild marjoram; salt and sugar-cured salmon with wild fennel;  and caramelized rhubarb tart with rose petal ice cream.  Since I don't have a sauna, I won't be making the sauna-smoked ham with peas and "lesser celandine," whatever that is, although I'm sure it's wonderful.  The book includes a chart of how to preserve wild herbs and plants, a seasonal chart for foraging, how to identify poisonous plants, and how to harvest and prepare what you find.
My daughter Kristina was able to learn first hand about chef Tallberg's knowledge of herbs and taste his incredible food when she attended one of his cooking classes last fall at "North," a Nordic food festival in New York City.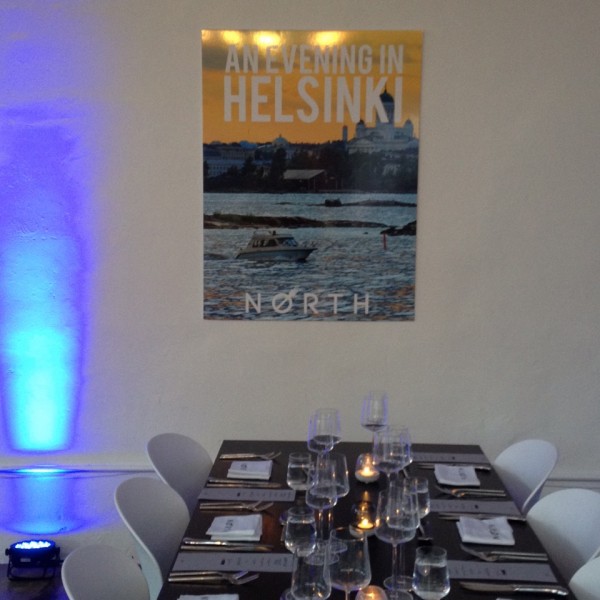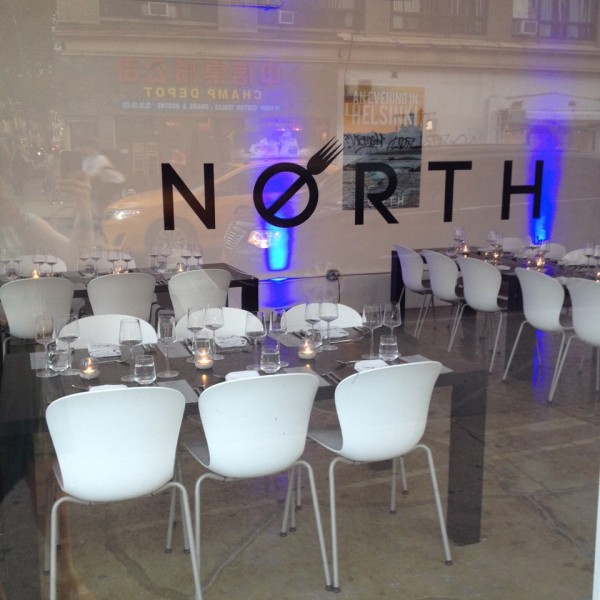 The chef had a beautiful display of some of the herbs used in his cooking.  The class made their own dishes such as a fennel salad with a variety of herbs; cauliflower "steaks" with a cauliflower puree and more herbs, and a gorgeous dessert.
The evening ended with the dessert which had a custard-like bottom layer, a blueberry puree, and topped with berries and herbs.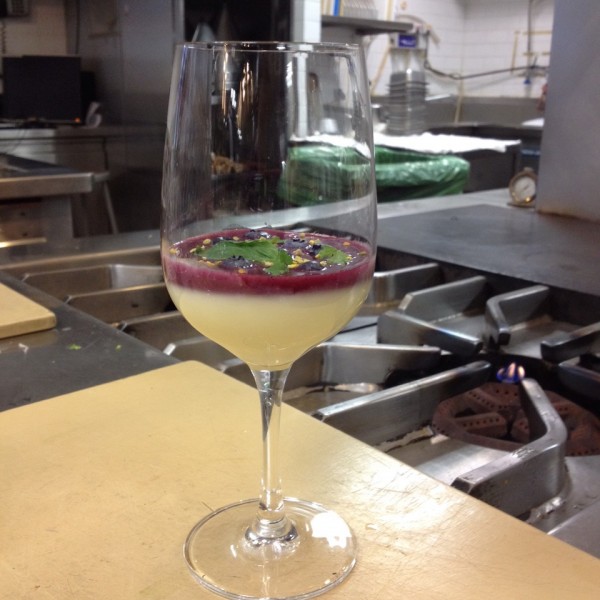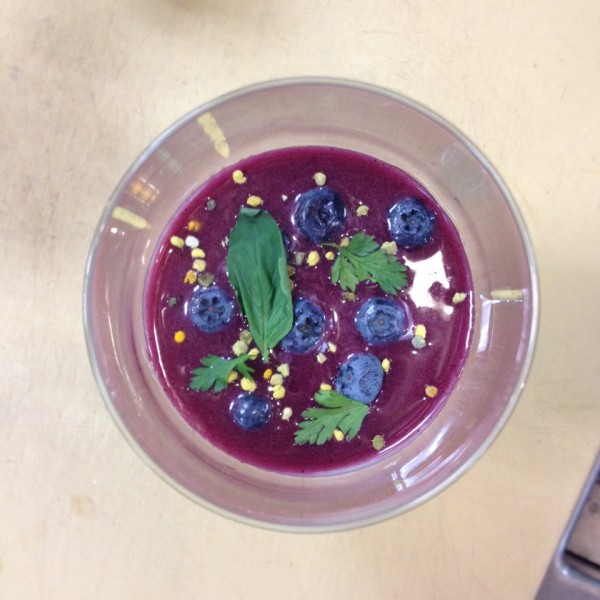 Kristina was also able to look through the chef's other cookbook, equally as wonderful!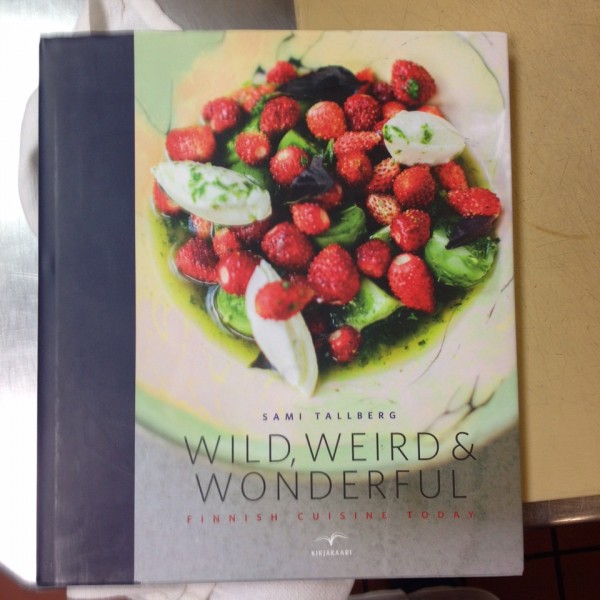 How I wish I had access to all those beautiful herbs in the class, but alas, all I have in my garden is chives, and technically they aren't even wild.  I found a recipe in the Wild Herb Cookbook for eggs and chives and I was ready for breakfast.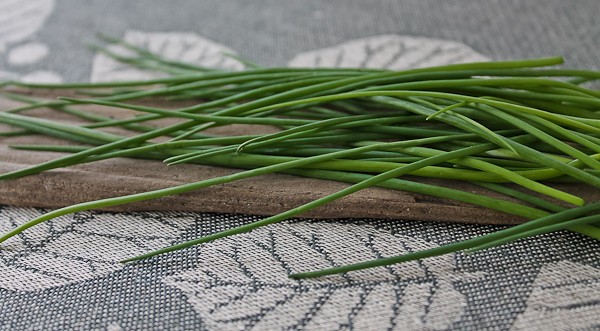 It's about the easiest recipe ever, but sometimes the simplest of recipes can be the most delicious because everything is fresh and bright and the flavors come through instantly.  It's just boiled eggs with chives, with a sprinkling of freshly ground sea salt and peppercorns.  Don't even think about using a salt shaker with table salt, or that tired pepper from a tin can.  You want the gritty fresh stuff on these fresh warm boiled eggs with the freshly chopped chives.  Simplicity at its best.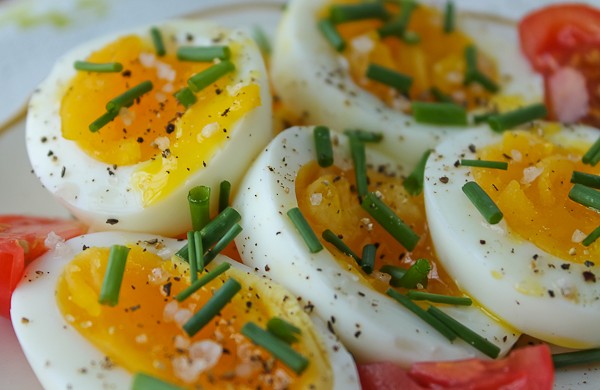 I added a few sliced cherry tomatoes for color and made a cup of coffee.  It was heavenly.  Of course it had to be served with my Finnish napkins.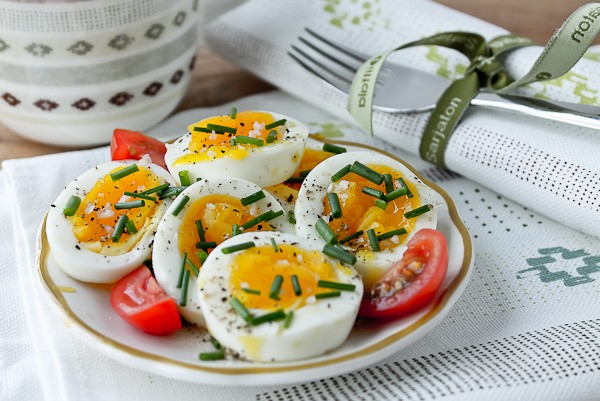 Chef Tallberg says the dish can be served for breakfast, as a starter, or with salt-cured fish.  I'll be making this again, maybe even adding more herbs next time.  We're going to Finland this summer and some of my husband's relatives have saunas; maybe I'll even get to try that sauna-smoked ham…

Boiled Eggs with Chives
Ingredients
Eggs
Freshly picked and finely chopped chives
Freshly ground sea salt and pepper
Instructions
Boil desired number of eggs for 7 minutes. (If you like your yolks firm, boil for 10 minutes). Cool slightly, then peel and slice. Place on plate and scatter on chopped chives, freshly ground salt and pepper. Serve with hot buttered toast, if desired.