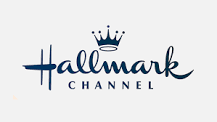 Tonight's Hallmark Countdown to Christmas movie, has the unusual title of "A Shoe Addict's Christmas."  With a title such as that, I could hardly feature food for this movie, but of course shoes instead, and not just any shoes. And believe me, I have shoes with quite a story that will make any shoe addict drool…
But first, let's start with the movie.  The shoe addict in play is a Hallmark and fan favorite, Candace Cameron Bure.  From what the previews show on the Hallmark site, we will be seeing some beautiful shoes on her feet! The movie also stars Luke MacFarlane and Jean Smart.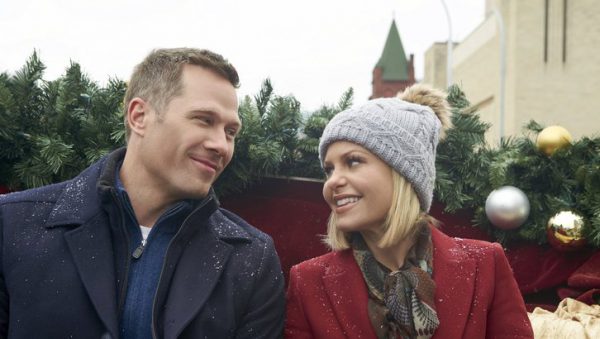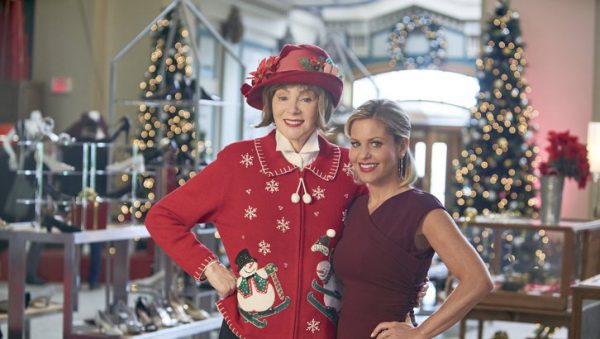 As Christmas approaches, Noelle (Bure) is at a crossroads in her life when it seems that love, a connection with her father, and her dream career are out of reach. When she stays late at her job in a department store on a snowy Christmas Eve, she accidentally gets locked in after closing. She isn't too concerned about the prospect of spending the night in the store… until a quirky woman (Smart) appears out of nowhere in the shoe department and tells Noelle that she's her guardian angel. Soon, Noelle finds herself revisiting Christmases past, present, and future as she must work with her new neighbor, a handsome, Christmas-loving firefighter (MacFarlane), to plan the annual Christmas Charity Gala. Will visiting the holidays of yesterday and tomorrow help Noelle take new chances and discover the true spirit of Christmas? And in realizing that the only thing standing in her way of leading a fulfilling life is herself, will the love she has longed for all her life be the best surprise gift of all?
What does this have to do with shoes?  You'll have to watch to find out!  But since shoes seem to have a large part of the story, I couldn't resist a story that will appeal to all you shoe addicts out there.
My shoe story begins in 2008 when my youngest daughter lived in New York City working part-time at a Marimekko store on the Upper East Side while attending grad school at NYU.  For those who don't know, Marimekko is a famous Finnish design company of everything from fabrics and incredible clothing to household items.  One day she received a call from the offices of Manolo Blahnik asking for Marimekko fabric samples to design a new idea for a (very expensive) shoe.  Later, the Marimekko store received the sample of the completed shoe  made with the Marimekko fabric called Unikko.  The owner of the store offered Kara the shoes at a very, very reduced price and Kara happily purchased them.  Flash forward to a later date when Kara got another job, and at this job there was a gala event where Kara was excited to wear the shoes.  A woman unknown to Kara at this event, and obviously a shoe addict, walked up to Kara and said, "I'll buy those shoes right now off your feet for $1,000."  Kara was smart enough to know what she had and turned down the offer.
I'll just let you shoe addicts and fans of Marimekko and Manolo Blahnik's look at all the photos of these  gorgeous shoes.  They are even more stunning in person.
One more thing I almost forgot.  Kara's boss at her new job approached Kara at the gala, took one look at her feet and sarcastically said, "How can you own those shoes and be able to pay your rent?"