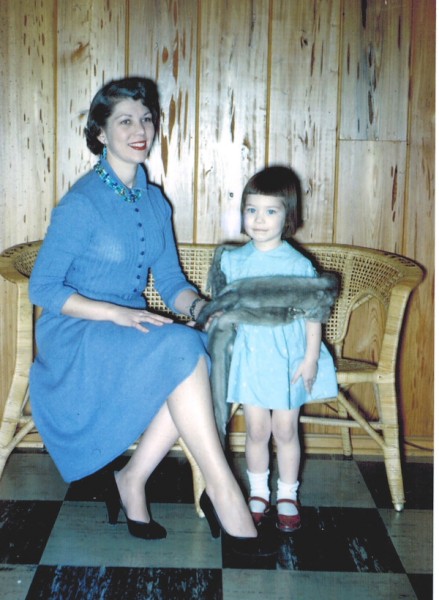 This is how I always remember my mom; dressed beautifully, sitting up straight and elegant, and dressing me up, too.  I remember that mink wrap because it still had a head on it, which probably explains the look on my face.  I can't remember a time when mom didn't look beautiful and put together.  She sewed almost all of her own clothes, and mine, too.  And of course she was a wonderful cook.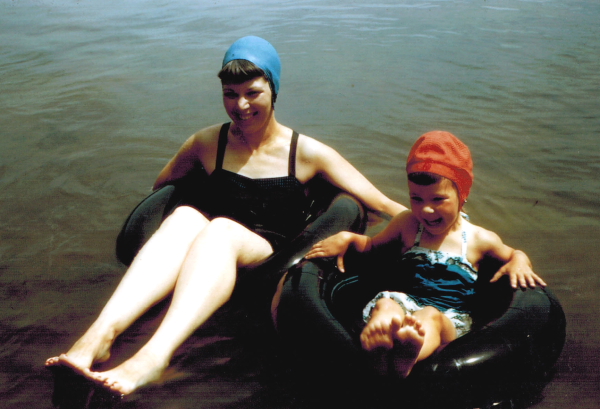 I love this photo because we looked so happy, and mom had her ever-protective arm around me.  I always felt safe and secure with mom, and of course I thought she knew everything and could fix anything.  At 93, she still is beautiful with a sharp mind, reads a couple books a week, plays suduko, Words with Friends with several people at a time, and still dresses nicely and puts on her make-up every day.  I am one lucky daughter to have her as my mom.
Your little girl loves you very much, mom.  Happy Birthday.