What's more fun than being with grandchildren, especially if it includes a birthday party!  My daughter Kristina and I recently spent more than a week with daughter Kara and family in Mississippi to celebrate Helen's first birthday.  If you read my previous blog, you will read how we had a lot of fun before the party even began.  This was the typical look of the girls on a daily basis.  Virginia Rose, when not watching Peppa Pig, always enjoys her milk and it's usually hanging out of her mouth.  Helen will copy anything Virginia Rose does, so she joins in.  Also, Virginia Rose never lets "Moo" her toy cow out of her sight.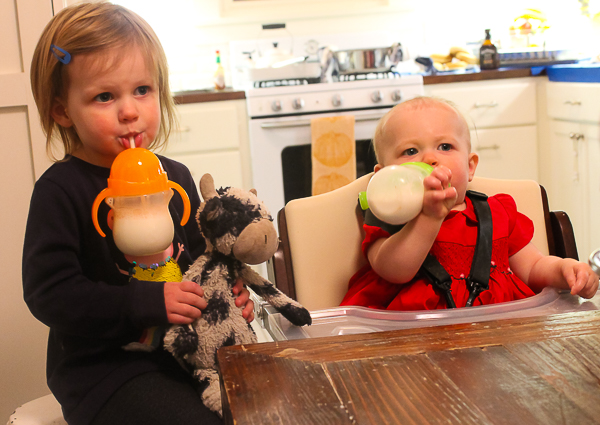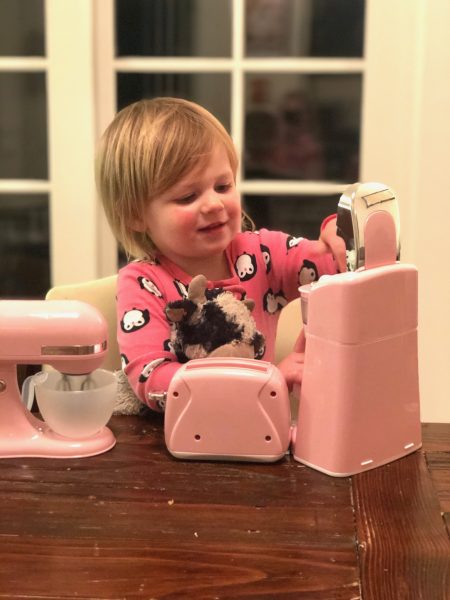 When not watching Peppa, Virginia Rose chased the chickens that live next door, or she played with this adorable kitchen set of a mixer, toaster, and coffee maker.  I was the happy recipient of plastic toast and endless cups of "coffee."  Needless to say, Grandma is very happy to see the love of cooking entering the next generation!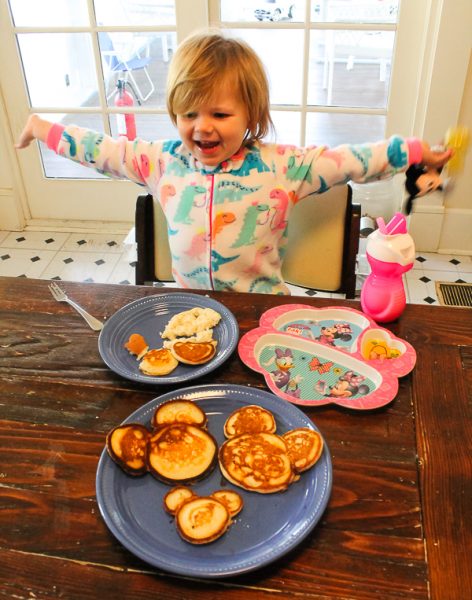 Of course we had to make Mickey Mouse pancakes!  They were a huge hit with both girls.
When it was time to start baking Helen's birthday cake, Virginia Rose and Auntie Kristina (AKA "NeNe") got to work.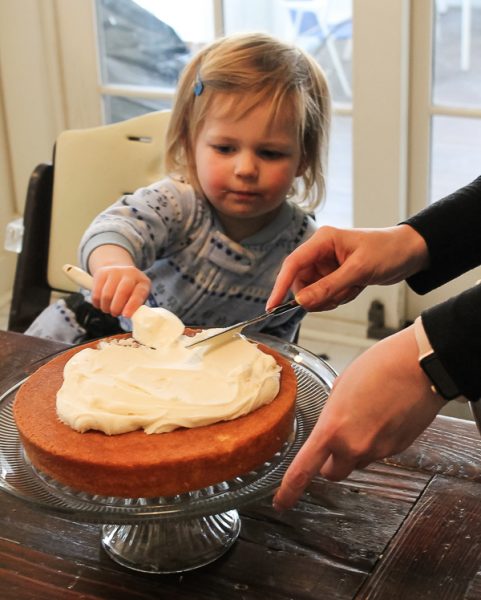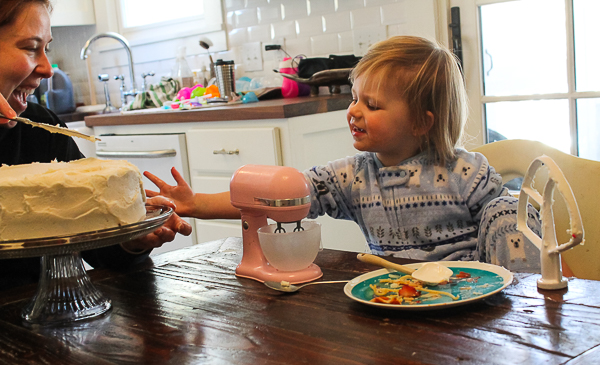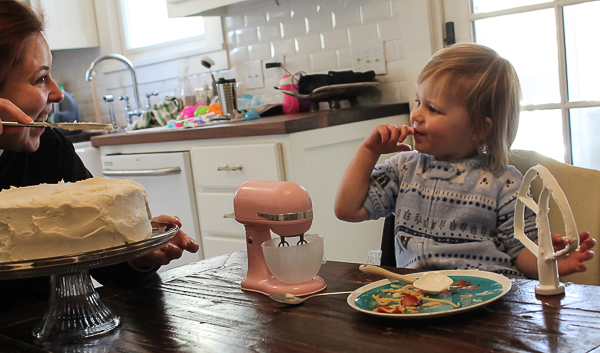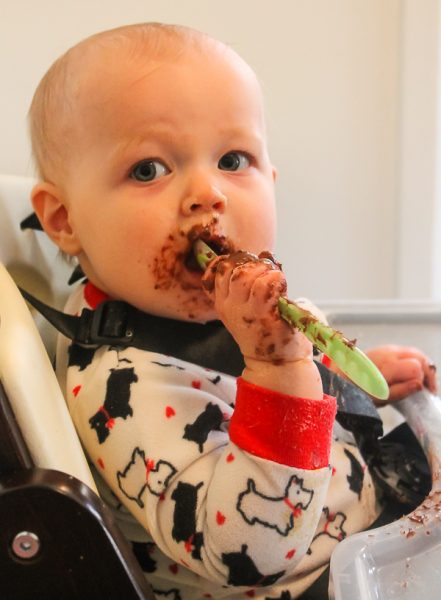 Helen watching from her high chair across the table made her own happy mess!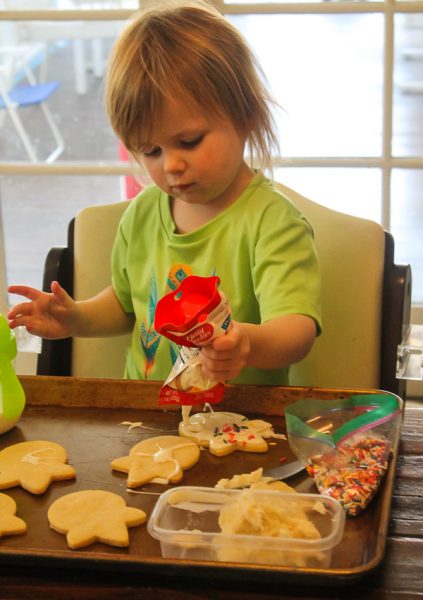 After the cake was finished, NeNe and Virginia Rose made Unicorn cookies.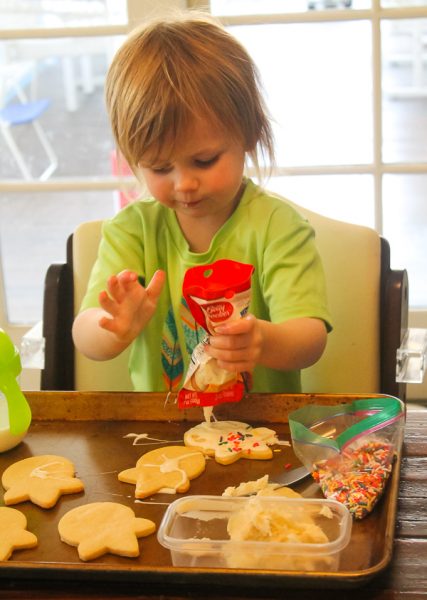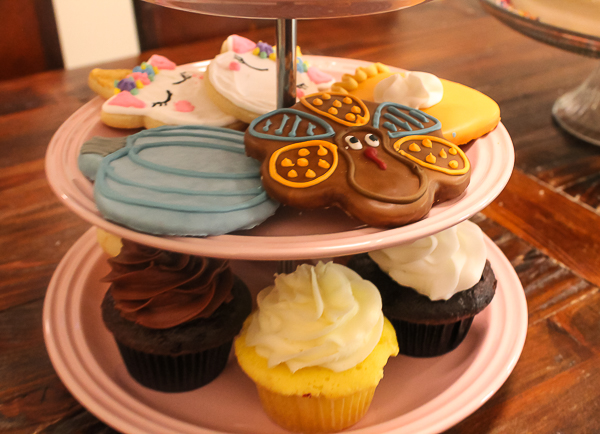 The Unicorns were so cute!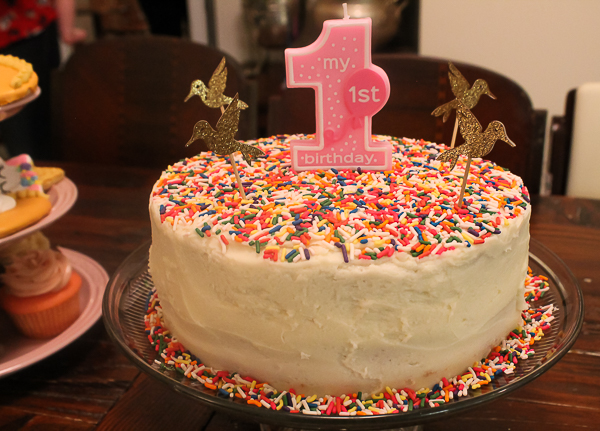 The cake awaits the party!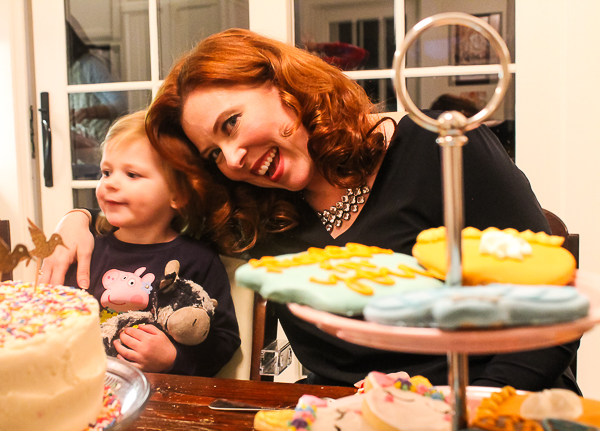 Before we knew it, the party began.  The house was soon filled with cousins, aunts, grandmas, neighbors, and friends.  Virginia Rose could hardly contain her excitement and greeted everyone as they arrived.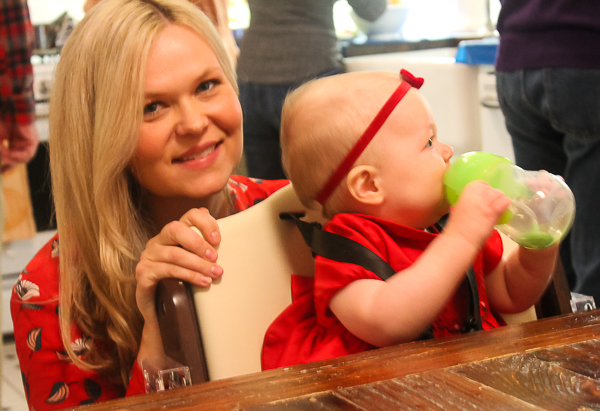 Proud mommy with the birthday girl!
I think Helen is mesmerized with her birthday candle.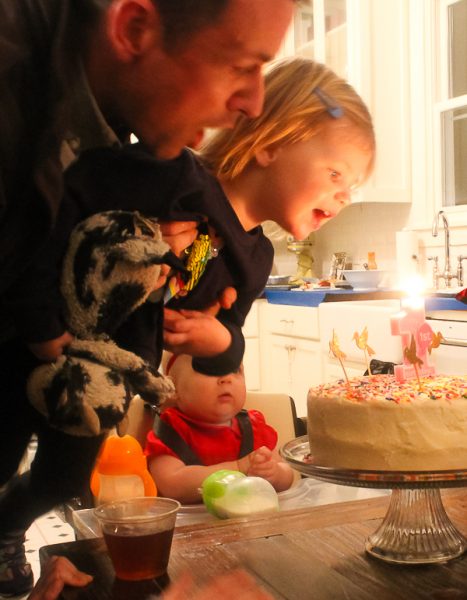 Daddy and Virginia Rose had to help Helen blow out her candle.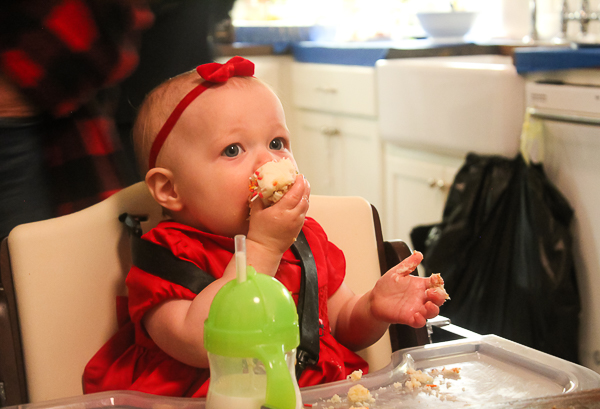 Helen loved her first birthday cake, even if much of it ended up on the floor!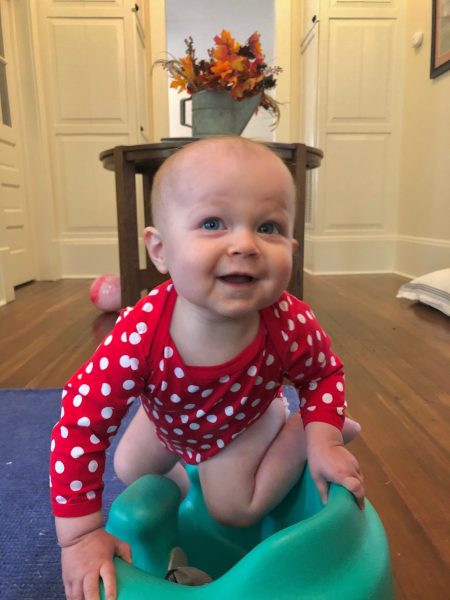 Happy Birthday, our precious Helen.  You are so loved by so many.  We love how you never seem to stop smiling and find joy in every single day.
Grandma loves you!