Every Spring I write blogs about the world's premier housewares fair, the International Home & Housewares Show held in Chicago that my daughter Kristina look forward to attending.  The latest show was informative and fun, as always, along with our annual dinner with Cuisinart, which we actually love a little more than the show, but don't tell anyone…
We start out the weekend by checking into our favorite hotel, the Four Seasons.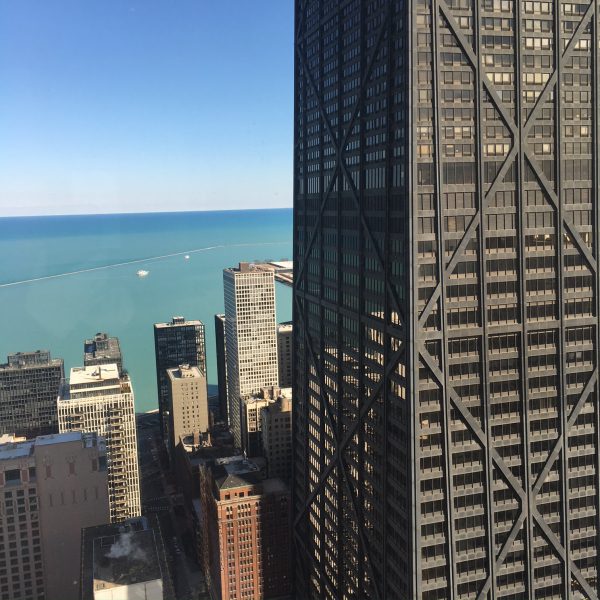 We love getting the rooms with a full view of the John Hancock building and gorgeous Lake Michigan.  After getting settled, it's off to the show at McCormick Place.  The first dilemma in attending the show is where to start!  The place is huge and scattered over three different areas of the building.  I also could report endlessly on items seen, but it would be a book.  Instead, I'll give you this year's highlights.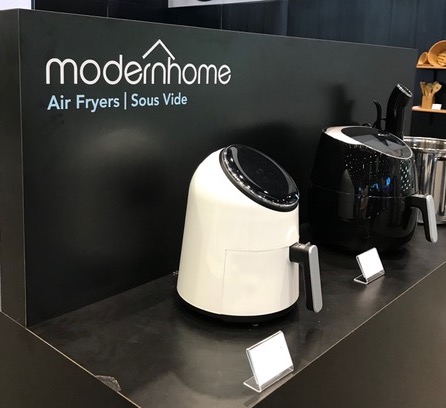 Let's just say air fryers, Instant Pots, and sous vide are everywhere!  I remember in shows past where the sous vide machines were so expensive and mostly bought by restaurants.  Now they are smaller, much less expensive, and usable by home cooks right on their countertops.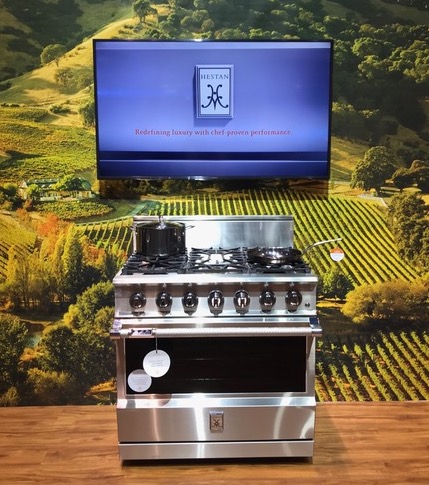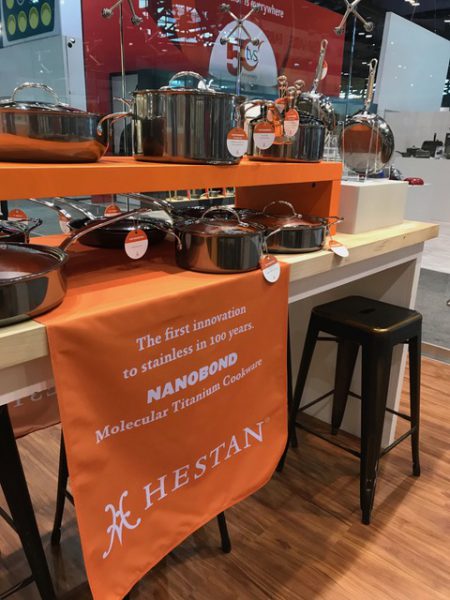 The new Heston appliances and cookware are breath-taking.  I wanted to take everything home with me and remake my entire kitchen.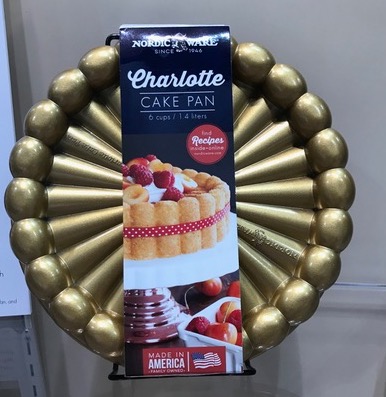 One of our first stops is Nordic Ware.  They always have something new and fun for baking and cooking, along with their classic pans.  I loved this Charlotte Cake Pan.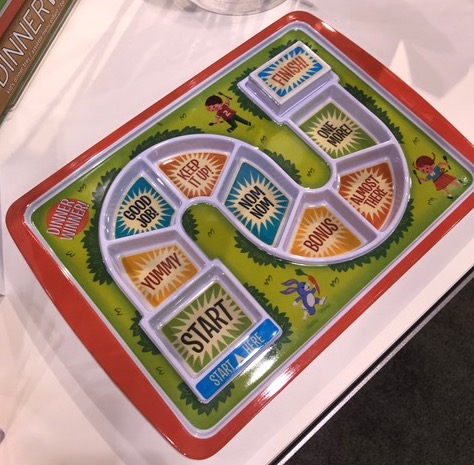 The first-time grandma in me wants to buy this adorable plate for my granddaughter!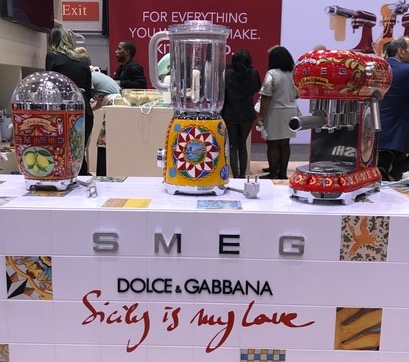 The most colorful small appliance award goes to Smeg, who teamed up for the first time with Dolce & Gabbana for some definite fun in the kitchen.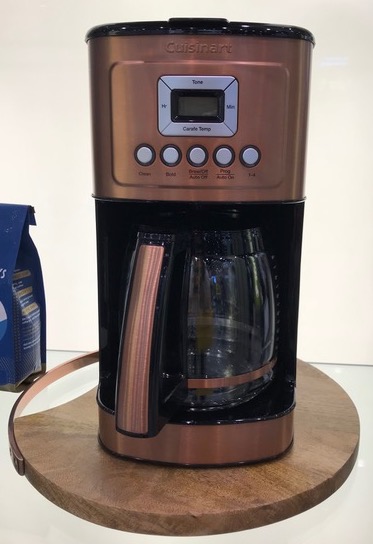 Copper was also seen a lot, including Cuisinart's beautiful new coffee maker.  I love this!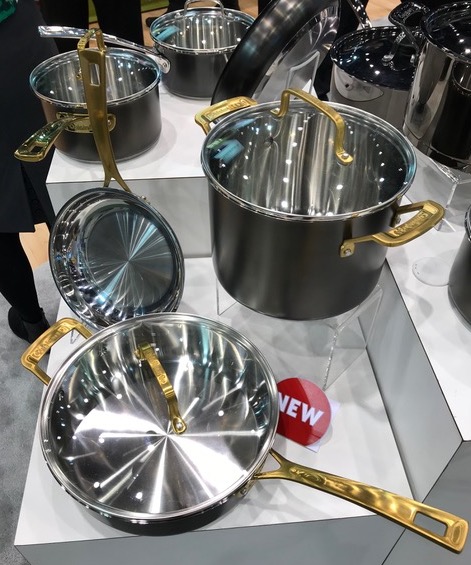 Cuisinart's gorgeous new cookware!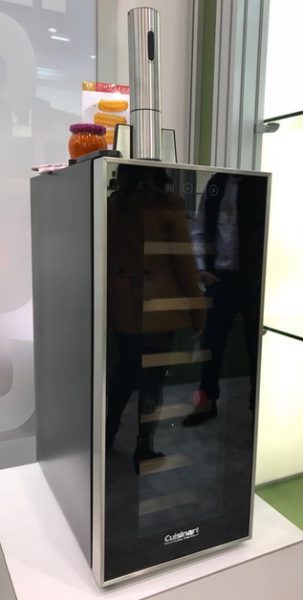 Cuisinart's wine cooler, and bottle opener sitting on top.
After a long day, it's time for our favorite time – dinner with Cuisinart and our favorite Rachel, Dan, and Mary, along with meeting some new people.  It's a different restaurant every year, and this year the dinner was held at Somerset restaurant.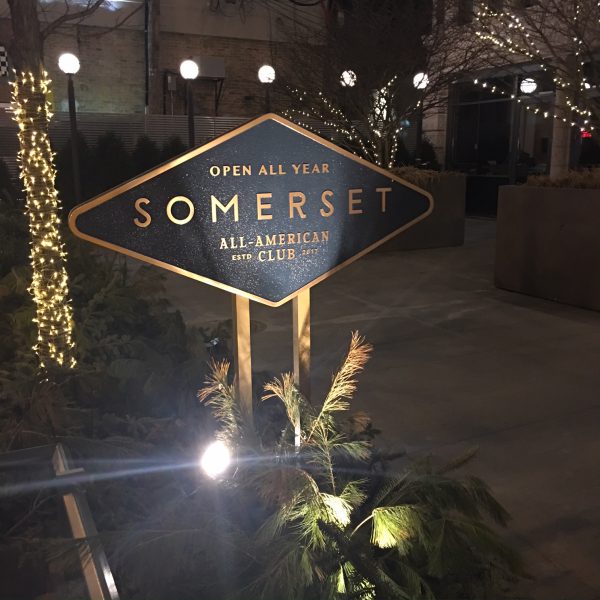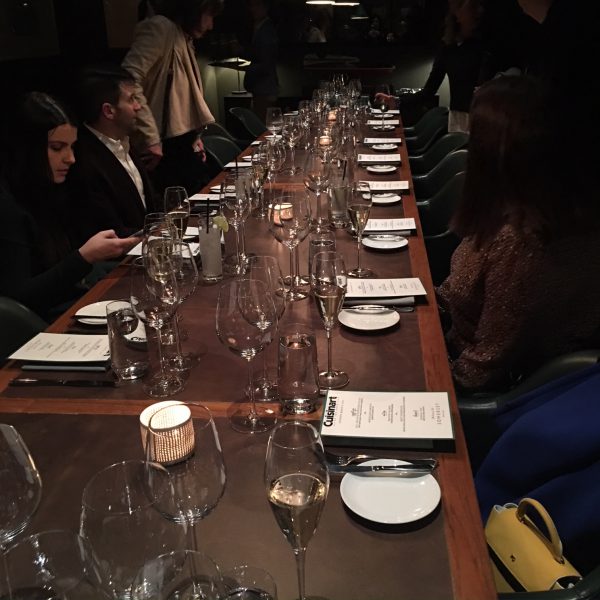 There is always a private room with a table of food writers, magazine editors, and other industry-related guests.  Kristina and I were so lucky to be seated next to Lucy from Eating Well magazine, who also brought along her mom Cathy, so we had a fun mother-daughter end of the table!  They were the nicest people and we had a blast with them.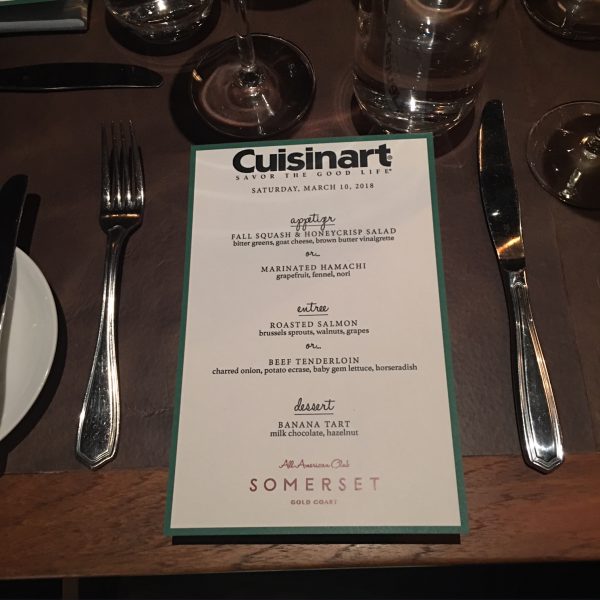 The fabulous menu!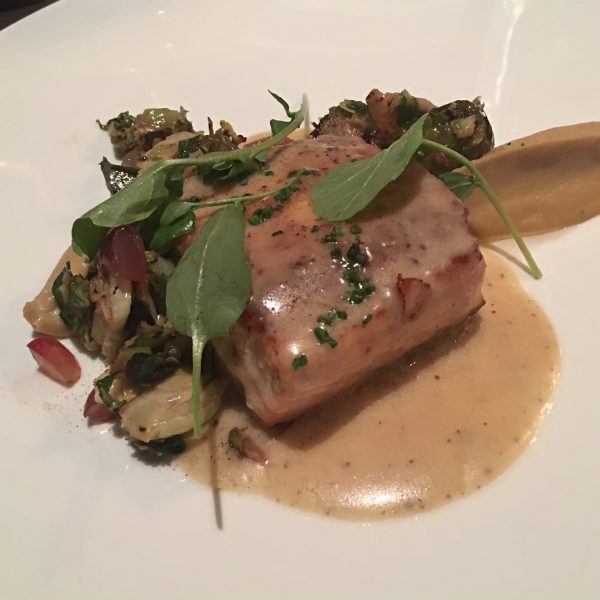 Roasted Salmon with Brussels Sprouts, Walnuts, and Grapes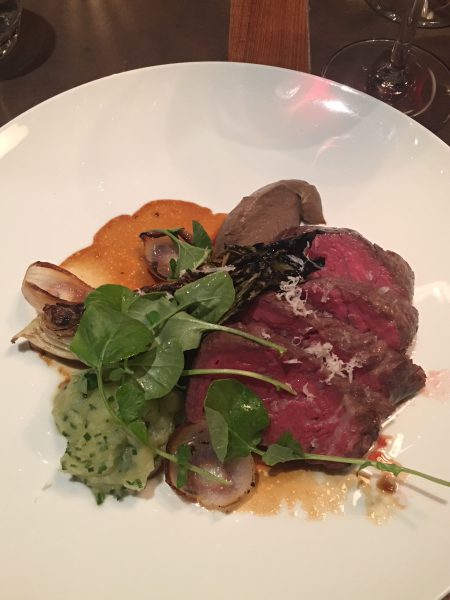 Beef Tenderloin with charred onion, potato ecrase, baby gem lettuce, and horseradish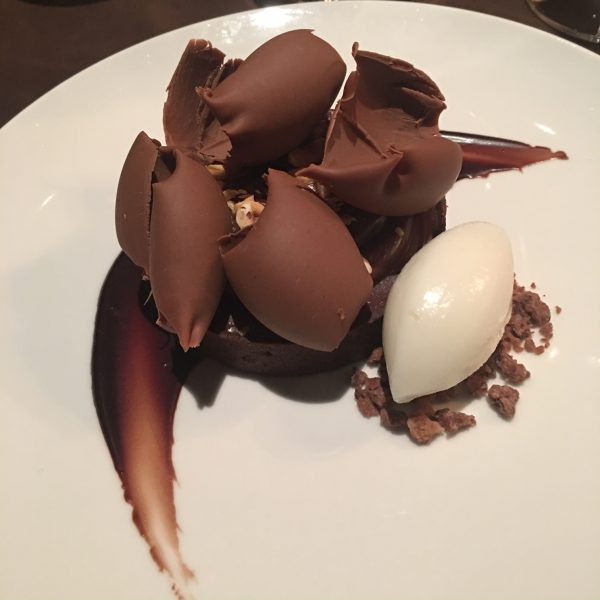 Banana Tart with milk chocolate and hazelnut
It was a fabulous night, and we always hate to see it end.  Thank you, Rachel, Dan, and Mary!  We left the restaurant very full and very happy.  When we returned to the Four Seasons, look what was waiting for us!  And incredible late night "snack" tray of Italian meats, olives, grapes, dried fruit, cheeses, and crackers.  Four Seasons, you are amazing.  But since we just ate, we decided that this lovely array of food would be our breakfast!  It was so nice to wake up to, along with some nice hot coffee.
It was another successful show, another amazing time with new and old friends at dinner, and just being on an adventure with Kristina was the best.  Same time, next year!  Already looking forward to it.