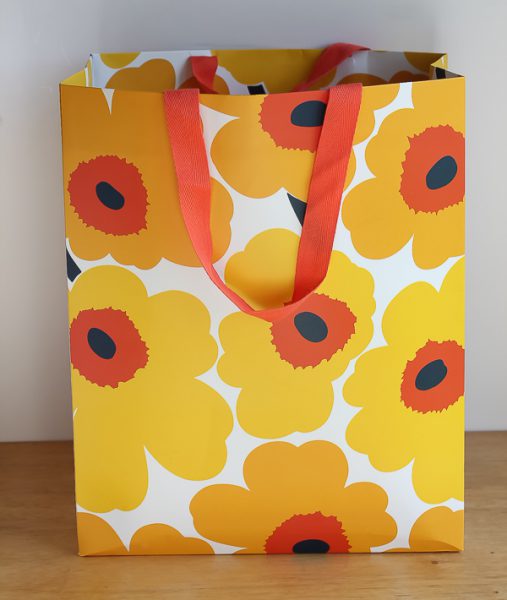 Ah, yes.  The famous Marimekko bag, which comes in many colorful patterns just like their clothing and other items.  The sturdy bag is beautiful, but what's inside is even more exciting – because it came from our cousin Jouni, who is a well-known architect of barn designs in Finland but sells his designs in many countries.  Lucky for us, that includes frequent trips to the USA.  This trip Jouni was on his way to Green Bay, Wisconsin and stopped by for a visit on his way up.
After big hugs and chatter about all the family back home in Finland, Jouni handed me the Marimekko bag.  I knew one thing for sure that would be in that bag was some of the incredible Karl Fazer chocolates which Finland is famous for, and I wasn't disappointed!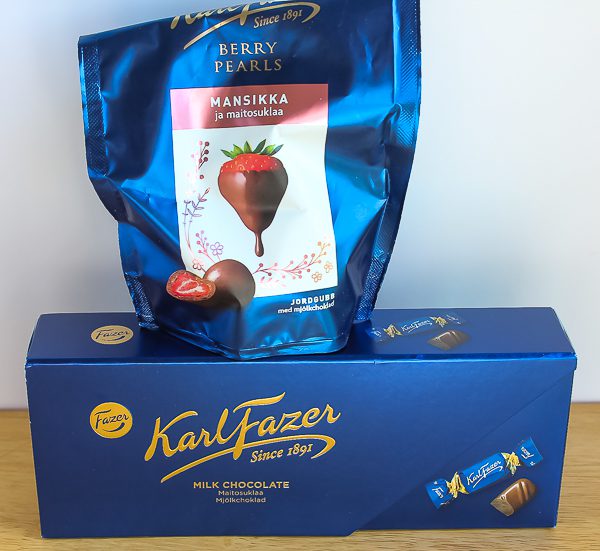 The little wrapped milk chocolate bites are always a favorite, but there was also a new one I had never tried called Berry Pearls, a whole dried strawberry dipped in the famous chocolate about the size of a large malted milk ball.  Oh my, are they good.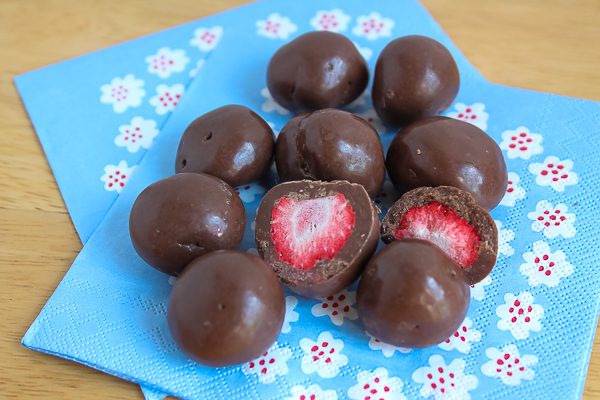 The chocolates are sitting on Marimekko napkins, another favorite item.  And not just one kind, but four!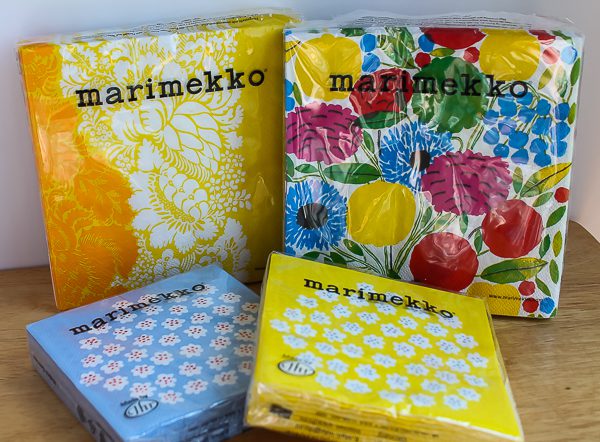 I use Marimekko napkins and other products in my blog photos, and always thrilled to have more.
Also inside the bag was an Iittala bowl, which I immediately filled with the milk chocolate pieces.  The famous Iittala design makes stunning glassware of all kinds.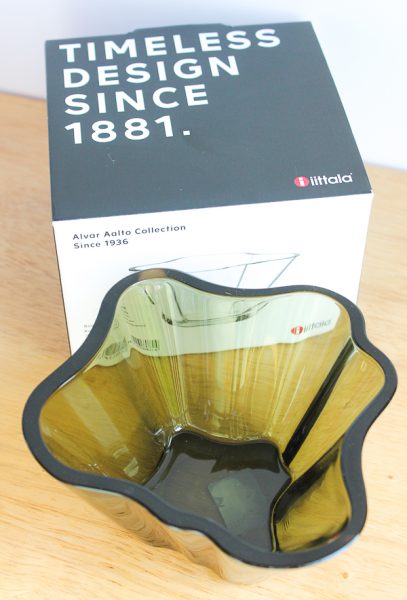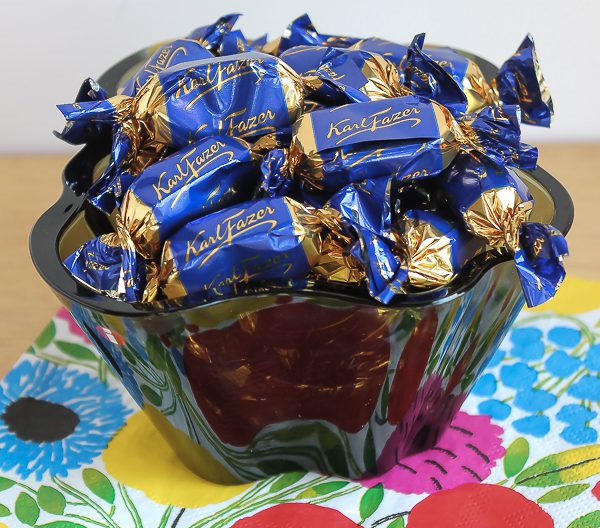 Next inside the bag was something I was not expected and gave out a little shriek of joy when I saw them, another famous Finnish item, the Karelian pie!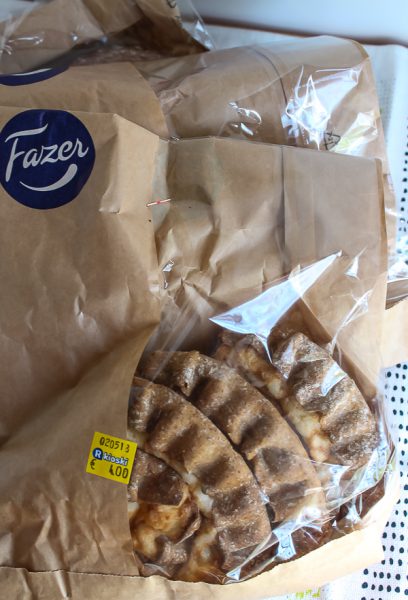 In Finland, one can find Karelian pies as easy as doughnuts, all wrapped up in cellophane bags.  They are little hand pies made with a rye crust filled with a special rice filling, baked until crispy, then while hot they are dipped briefly in melted butter.  The pies are then served with an egg butter, which is made at home and consists just of chopped hard-boiled eggs mixed with softened butter, salt, and pepper.  Sounds strange and different to us, but they are so incredibly good and a Finnish tradition.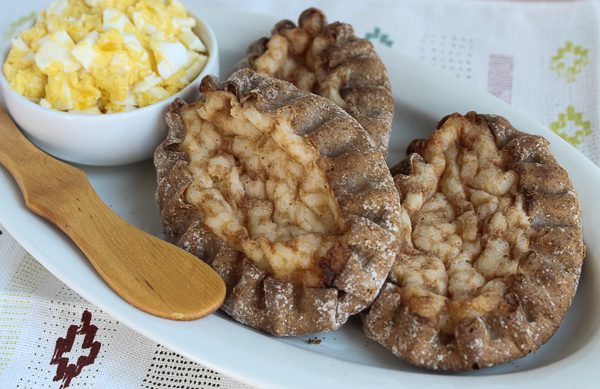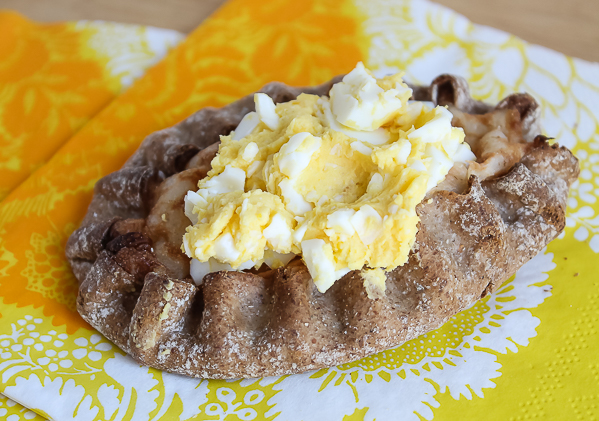 All of these items were so appreciated, but nothing beats a hug from Jouni.  He is the sweetest, kindest man imaginable and we are so happy he is our cousin.  Thank you Jouni, and we'll see you and other family members in July for our big party here!  We can't wait to see everyone.