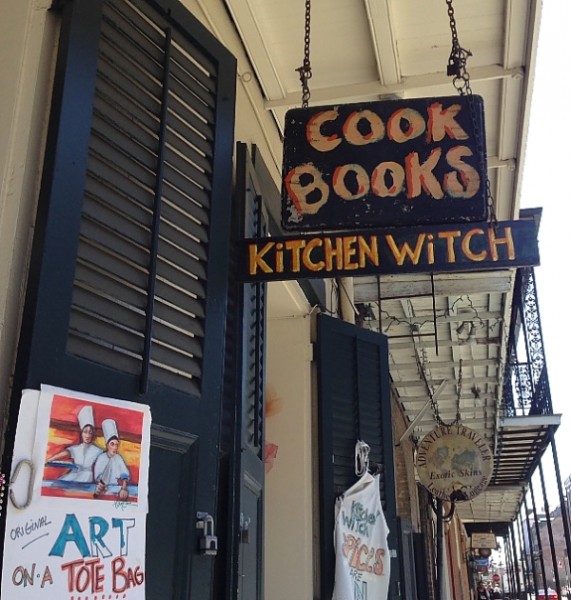 I stumbled across this list of the best cookbook stores in the world.  I don't mean book stores with good cookbook sections, I mean bookstores that only sell cookbooks.  In other words, heaven on earth to all of us cookbook collectors.  As I scanned the list, I discovered Kitchen Witch in the French Quarter of New Orleans.  Lucky me; I was leaving for New Orleans for my daughter's wedding the next week.  Kitchen Witch would be the first cookbook store on my bucket list.  I picked a good one.  Come on in.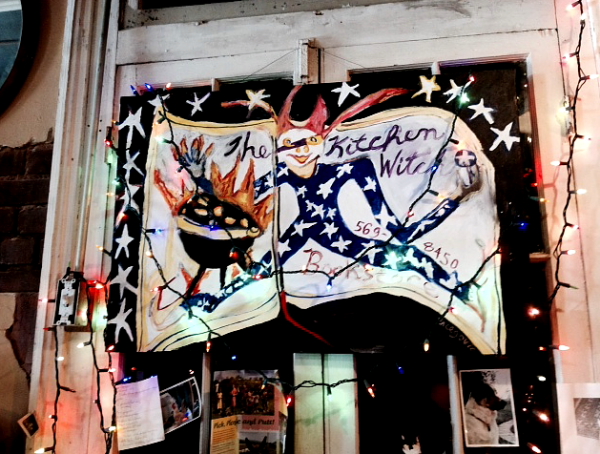 The first thing I wanted to do was smile and giggle.  There is no store like Kitchen Witch.  I fell in love with it instantly.  It has sparkly lights and looks sort of like my own Culinary Cellar in progress.  I am going to add sparkly lights to my ceiling when I get home.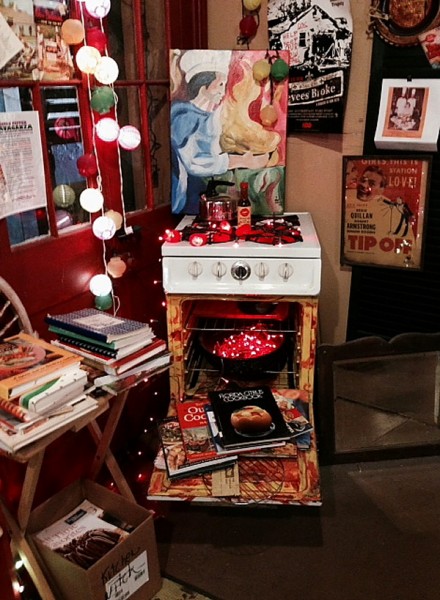 I also need to find an old stove.  Cookbooks just belong there, don't you think?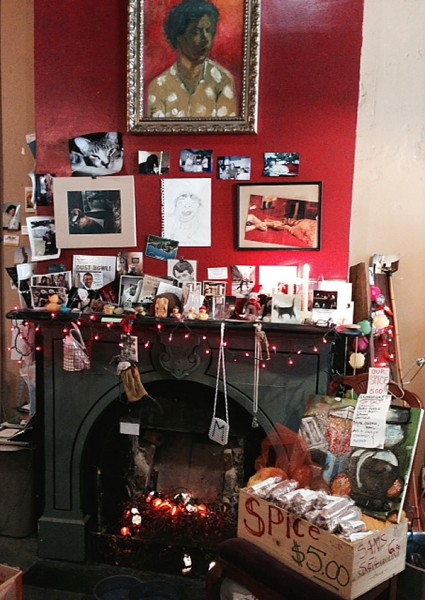 Kitchen Witch even makes their own line of spices and other items.
I was feeling like a kid in a candy store, and it must have been obvious because I struck up a conversation with Debbie Lindsey, one of the owners, and when I told her I wrote a cookbook blog and then babbled on how much I loved her store, she gave me a hug.  I never wanted to leave this 1830 era store on Toulouse Street.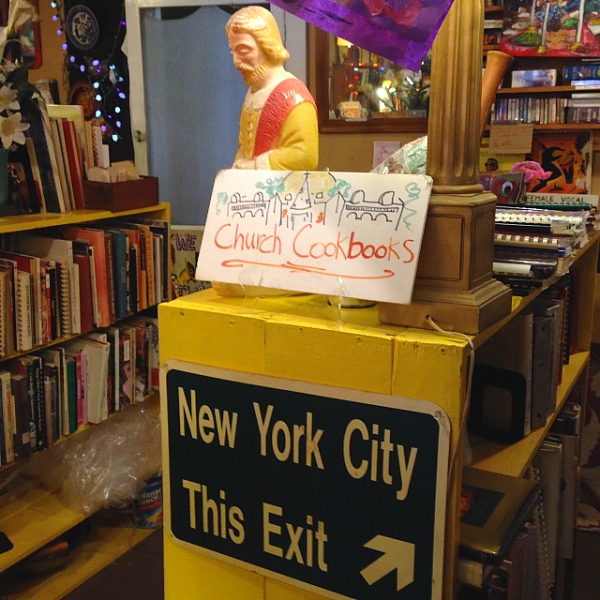 The way to find church cookbooks, or apparently an exit to New York City.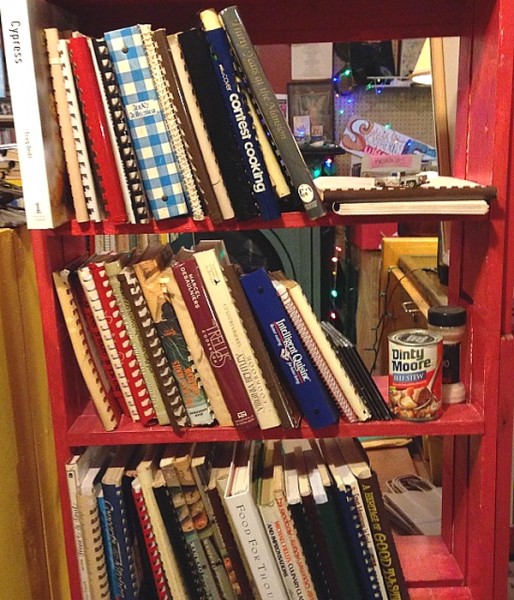 Shelves like this are all over the store.  Dinty Moore Stew optional.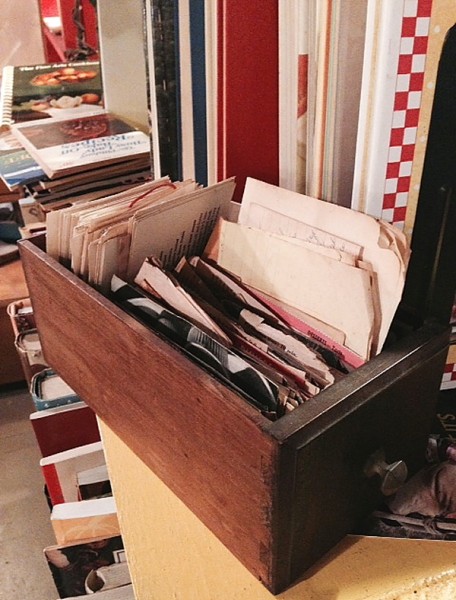 I probably spent ten minutes looking through this recipe box.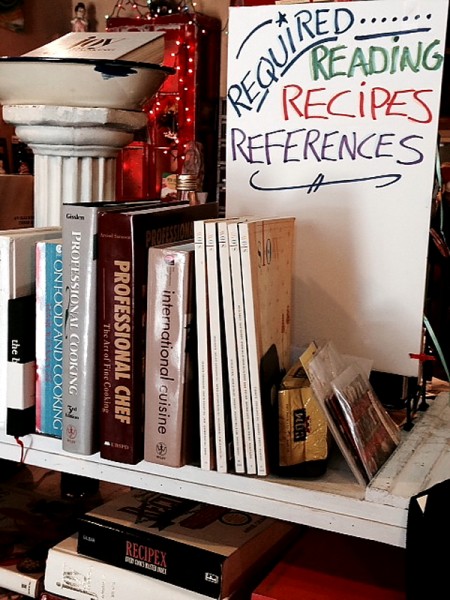 Required reading…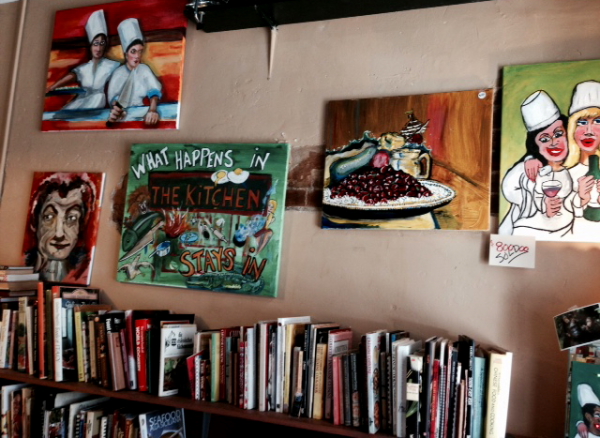 If you can take your eyes off the cookbooks for a second, look up and view the art work.  It's all over the store.  I found at least six paintings I wanted to take home.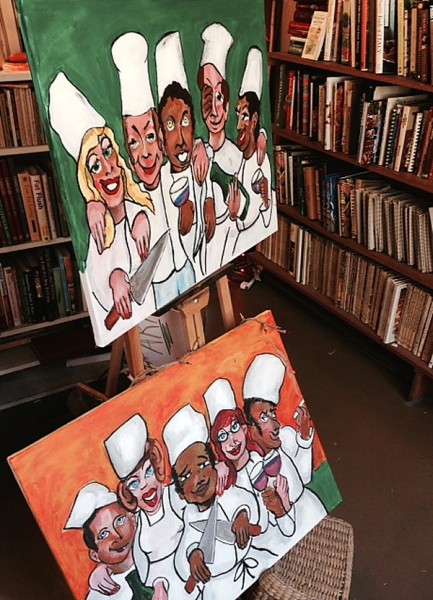 And of course you can buy an actual kitchen witch.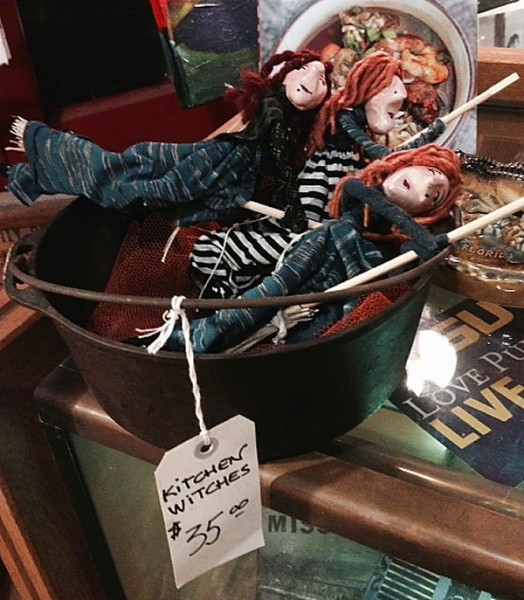 Cookbook-only stores are a labor of love.  Owners Debbie Lindsey and Philipe LaMancusa look forward to your visit, they say, "by phone/email/spirit/carrier pigeon."  They obviously love what they do and will bend over backwards to help you.  You can get free services such as cookbook searches, ideas, advice, and recipes.  Yes, all free and offered with a big heart, and if you're lucky, a hug from Debbie.