I have been very slow about posting lately.  Maybe hibernating this  past year finally got to me that I even forgot to celebrate the part of my Irish ancestry that makes corned beef and cabbage on St. Patrick's Day.  I have been making my favorite version for decades, and I still love it, but this year I thought I would try a new recipe.
One of my favorite blogs is The Kitchn and I decided to try the slow cooker corned beef and cabbage from the website. Of course it was wonderful like all recipes I have tried from the site.  I had every intention of posting it earlier but first I had camera problems and called my daughter Kristina to come and rescue me, then we had a power outage out of nowhere, but here is the delicious result.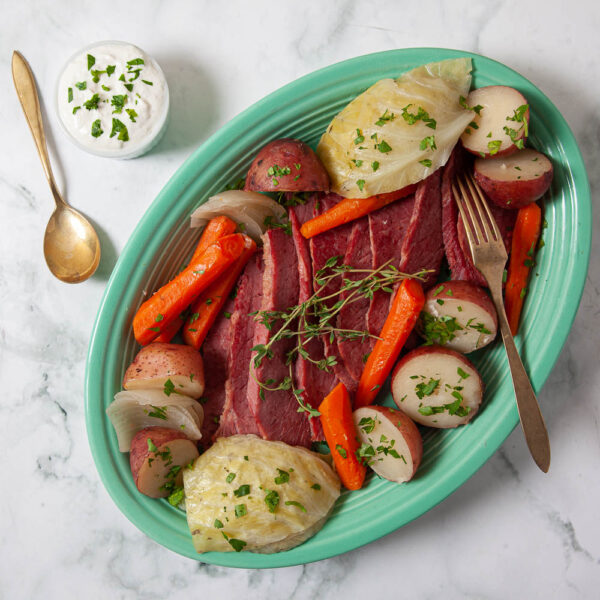 Gorgeous, right?  It was easy and yummy!  I love horseradish sauce which was my contribution.  All I did was mix a tablespoon of prepared horseradish, and a tablespoon of the liquid from the slow cooker after it had simmered for five hours, into a half-cup of sour cream.
So the part of my Irish ancestry is intact, even if I am late.
Also, don't you love the vintage Fiesta Ware platter?