It was just last weekend that I was fulfilling a dream of over fifty years.  Ever since I first heard the Beatles on my little pink transistor radio back in 7th grade, it was my mission in life to see the Beatles.  Sadly, it never happened and now only two of the band members are left.  Paul McCartney was always my favorite from the beginning, so if I could just see Paul I would be happy.
That dream became a reality when my daughter Kristina surprised me on my birthday with tickets to see Sir Paul perform his One on One Tour at the MetLife Stadium in New Jersey.  I flew to New York City last week to stay with Kristina for the concert and other fun.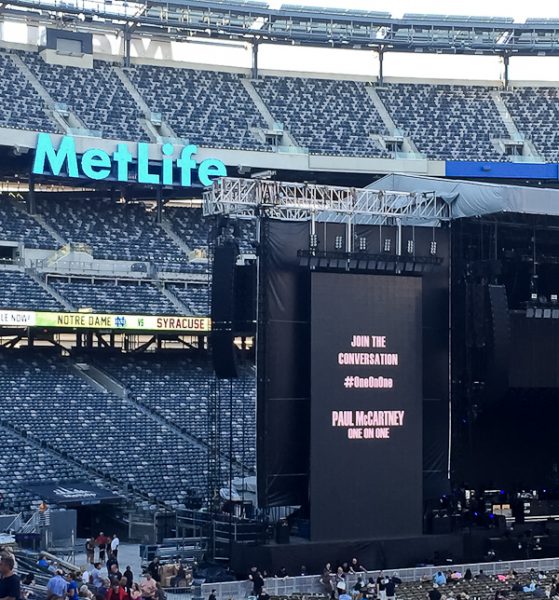 We took a train to the stadium, less than ten miles away.  Even the train ride was fun, with many of the passengers wearing their old Beatle shirts and buttons.  The air of excitement just getting there was palpable, and not surprisingly, the average age was probably around fifty or older.  After all, Paul is seventy-four!  I'll tell you what… he looks more than good for his age and moves like he's in his thirties.  And can he sing?  What do you think?  He's amazing.  I became that starstruck girl in 7th grade once again and it was exhilarating.  However, I gave permission to Kristina she could pretend she didn't know me if I started to act like those girls in the audience from the Beatles first appearance on the Ed Sullivan Show.  Only those who remember that show will know what I mean. Thankfully, I restrained myself.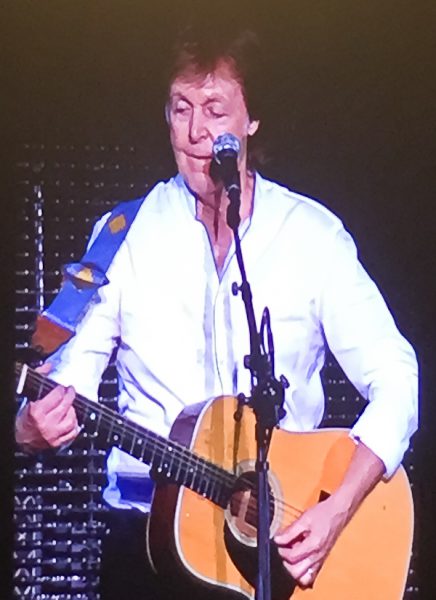 Kristina and I arrived an hour early, time to buy some water, find our seats and then look around and take it all in.  The stadium seats over 80,000 people, the largest concert I have ever attended.  In my youth when I would go see the Dave Clark Five, The Supremes, The Lovin' Spoonful, Paul Revere and the Raiders, and all those other great '60's groups, it was usually the size of an ordinary auditorium or even at fairgrounds.  This was new and definitely exciting.  As I mentioned, the average age was older.  One woman down the aisle from us looked over seventy and she was already dancing around.
The stadium filled up quickly, the sun had set, the lights went up and it was time.  Time to finally see my Paul. He burst on stage guitar in hand and struck the one iconic chord that everyone knew:  A Hard Day's Night filled the air.  The cheers were deafening.  A giant video screen behind the stage projected scenes from the movie.  This was the first time the song was played since the Beatles retired it at live concerts in 1965.  It set the tone for the evening, which went on another three hours and thirty-eight glorious songs with no intermission.
Sir Paul and his small band played everything from the first song ever recorded during his days with The Quarrymen, the band John Lennon led when the two Liverpool lads met in 1957, and later became the Beatles, to many of the classics.  We Can Work it Out, Love Me Do, Eleanor Rigby, Yesterday, and so many more.  Paul encouraged sing-a-longs to (what else?) Hey, Jude and Ob-La-Di, Ob-La-Da.  
The most electrifying moment had to be when Live and Let Die exploded the stadium, literally.  Blasts of fire and lasers shooting off at all the right moments, fireworks, and more explosions on the big screens to add even more drama.  The photo does it no justice.  The whole stadium rocked!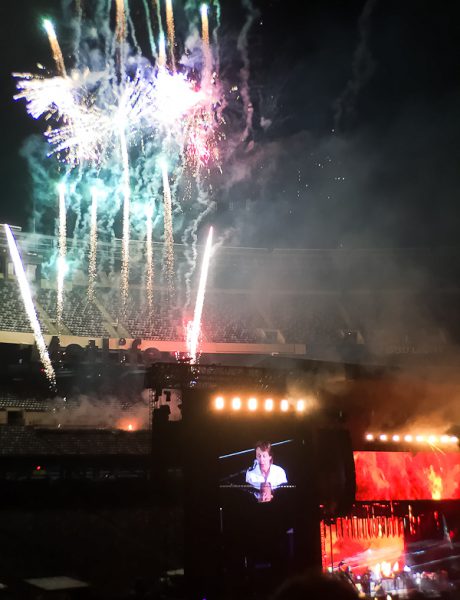 There were, however, poignant moments.  Maybe I'm Amazed was performed in memory of his late wife, Linda, who died of breast cancer.  My Valentine was written for his current wife Nancy Shevell (a Jersey girl!) who happened to be friends with Linda, and was diagnosed herself with breast cancer just as Linda passed away.  But a moment that the stadium became silent and illuminated with lights, I swear you could have heard a pin drop, is when Paul sang Here Today, a song he wrote in response to a conversation he never got to have with John Lennon before his death.  It was heart-breaking and beautiful, and I am betting there were lumps in thousands of other throats besides mine.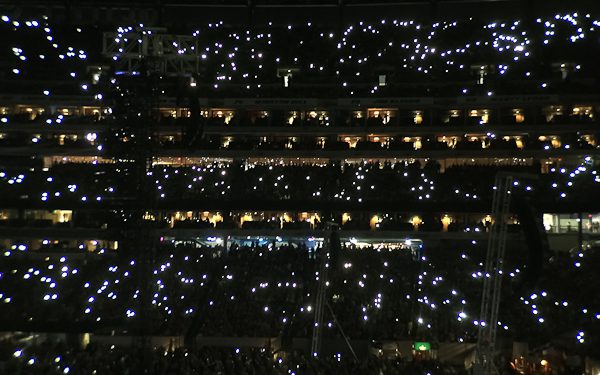 In between the songs, Paul told some amusing stories or read aloud some of the posters people held up in the front rows.  In the end, the concert even though huge, still felt like visiting an old friend.  I left feeling so incredibly happy to have fulfilled my dream and even happier I could share it with my first-born.  After the last song and the confetti flew across the audience, we walked out Across the Universe feeling like we were Flying.  I Feel Fine, I told Kristina.  Do You Want to Know a Secret, I asked her;  I have realized that in life, All You Need is Love.  
P.S.  I Love You.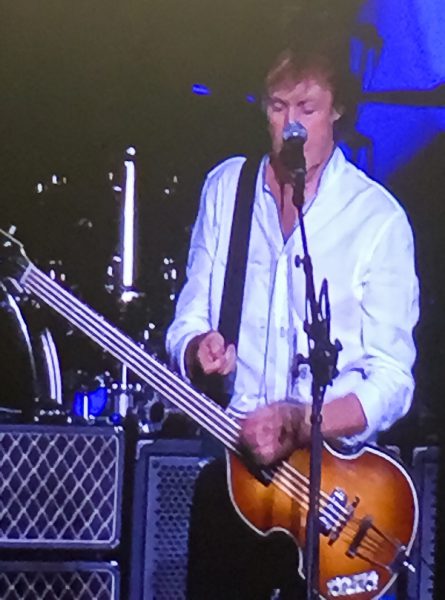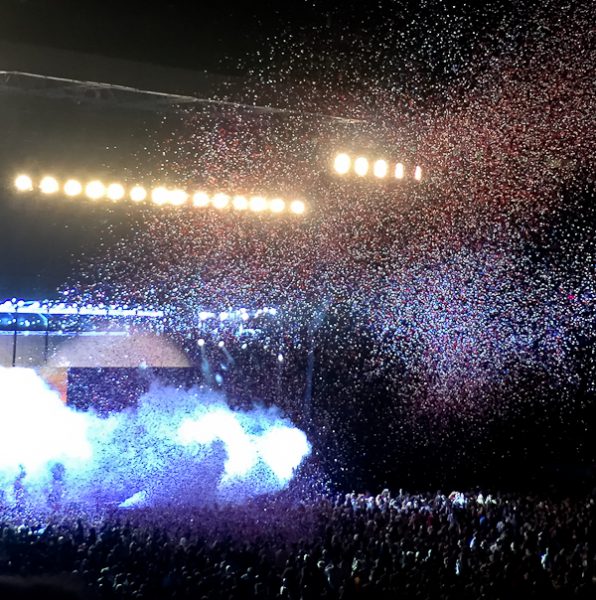 The End.