When my daughter Kristina and I woke up the next morning after the Paul McCartney concert, we decided to make it a relaxing day after all the excitement of the night before.  If you haven't guessed by now, in the Vanni households, relaxing many times means either reading cookbooks, developing new recipes, watching cooking shows, and best of all- cooking.  We actually did all of these, but truth be told, I was more tired than my much younger daughter so she cooked while I watched my new obsession, the Netflix series Chef's Table.  I had no idea what I have been missing!  I haven't told my husband yet that we are getting Netflix just so I can watch this series, but he'll find out soon enough.  There have only been two seasons and I watched both seasons throughout the day while Kristina cooked some great Finnish food and served me like a queen.  Am I a lucky mom or what?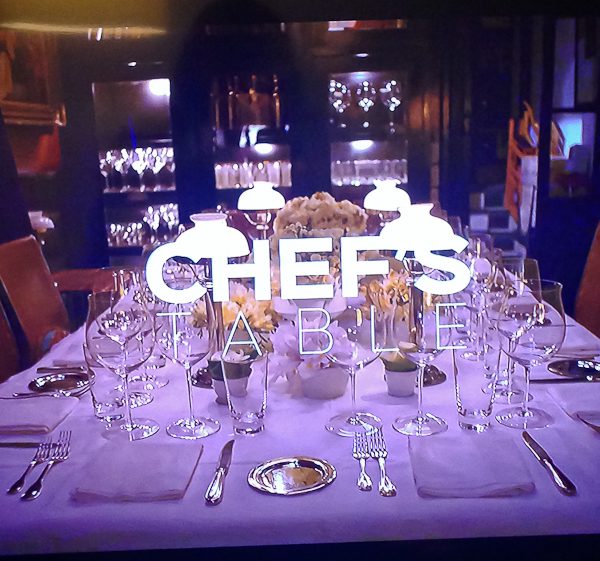 Kristina started with a super healthy and delicious blueberry-barley porridge, a very classic Finnish breakfast.  It is sprinkled with vanilla sugar (in the Sokeri container).  Oh, so good.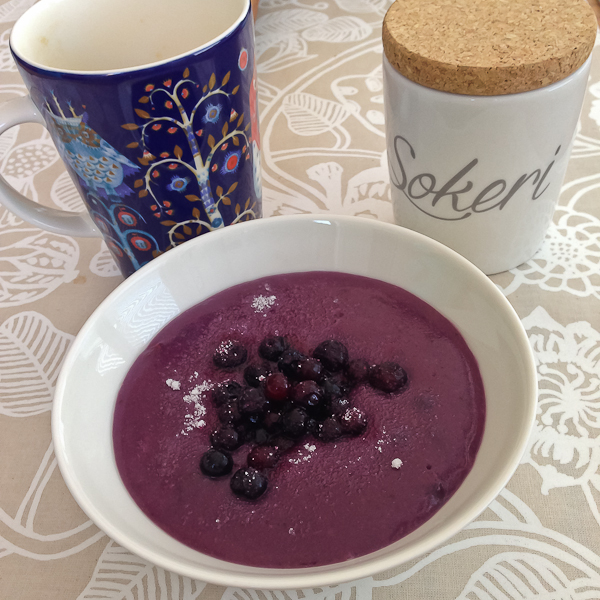 The day before, Kristina bought some beautiful wild blueberries and raspberries at a local farmer's market and decided to make what the Finns call Queen's Jam.  It was definitely fit for a queen.  One of the best jams I have ever tasted.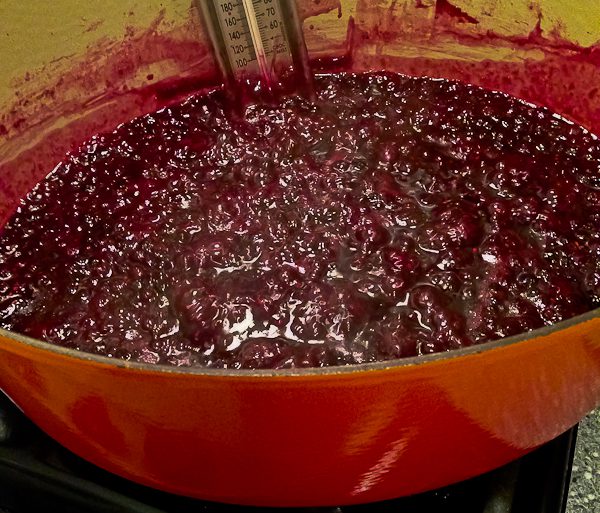 We swirled some into Greek yogurt and it was suited for royalty.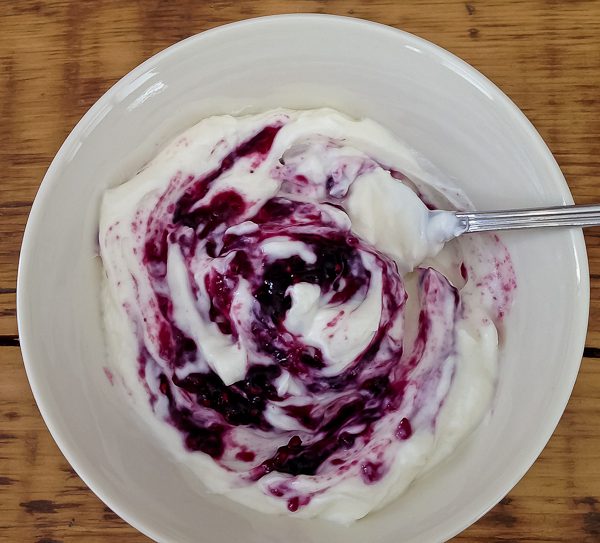 Next it was time to make gravlax.  First the salmon is sprinkled with salt, white pepper, dill, and a little sugar, then wrapped tightly and refrigerated at least 24 hours.  It is then sliced very thin and served on crispy rye thins and a homemade mustard sauce.  I can't tell you enough how great this is, and such a beautiful color!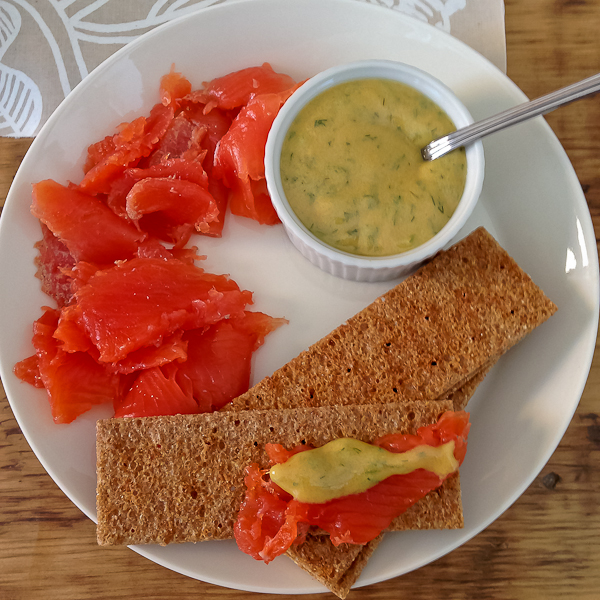 Finns love beets and even put them in meatballs.  I didn't know what to expect but they were excellent!  Look how pink they are uncooked, and they still looked pinkish even after baking.  The meatballs can be served with boiled buttered potatoes and a mustard sauce.  (Finns love their mustard too; have you guessed?)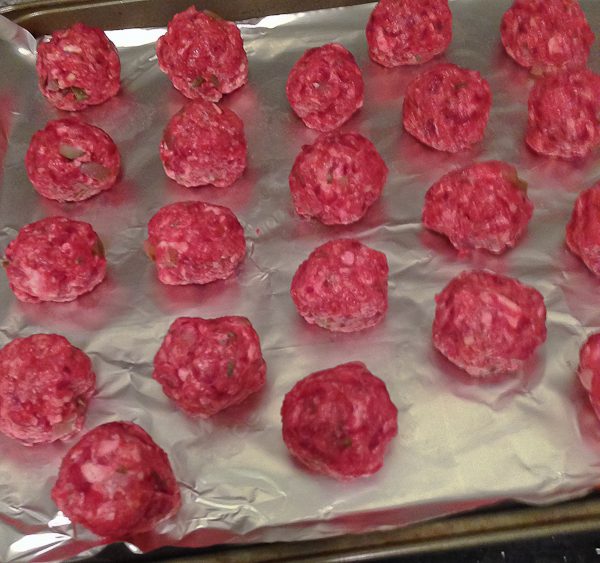 Finns also love licorice.  The stronger and saltier the better.  The favorite is called Salmiakki.  The love of licorice is probably tied with the love of Karl Fazer chocolate.  Oh, my. You must try Fazer chocolates.  The one in front even combines licorice and chocolate in one!  The chocolates come in many flavors.  My personal favorite is the Salted Popcorn.  Just typing that made my mouth water…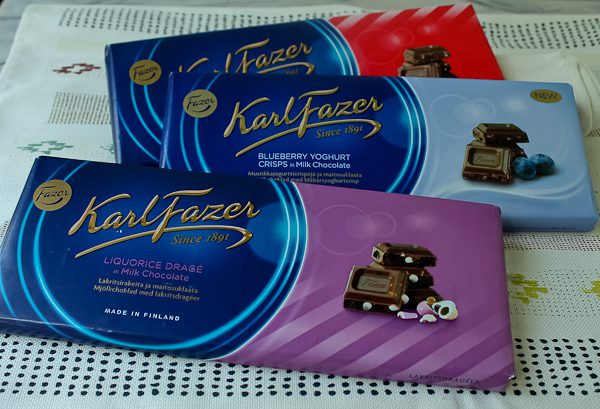 Chocolate and licorice come in all forms, even a pourable licorice which is great over ice cream.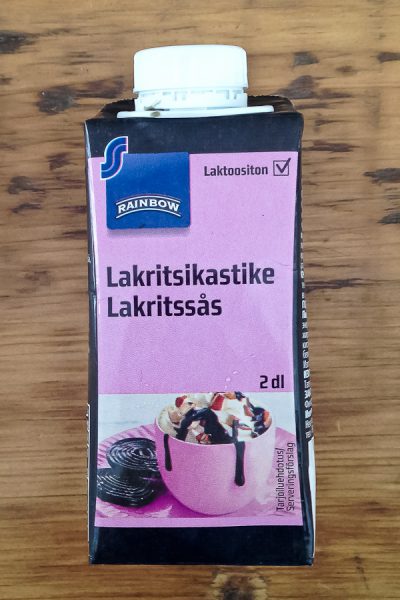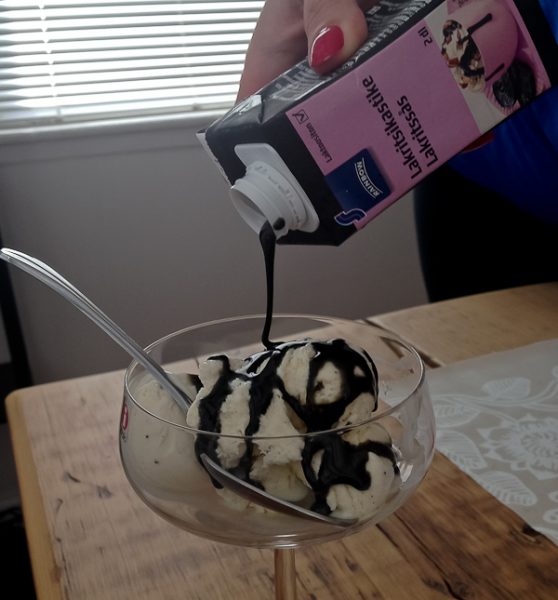 But then Kristina said she had a surprise for me, one that she had been saving until I arrived.  She bought something new while in Finland earlier in the month, and even she, a licorice connoisseur, could not imagine this one:  Salty Licorice Potato Chips.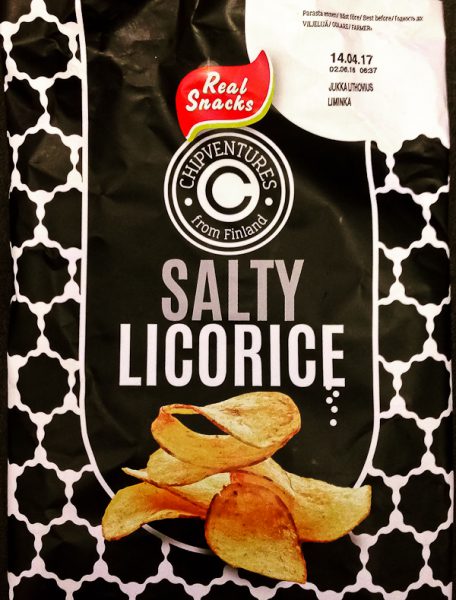 Wow.  They were amazing.  The licorice is so subtle yet tantalizing.  We didn't want the bag to end.  Kristina said next trip to Finland she is bringing back more.  Good.  Don't forget your mom.  I want another bag while I watch the upcoming Season Three of Chef's Table.