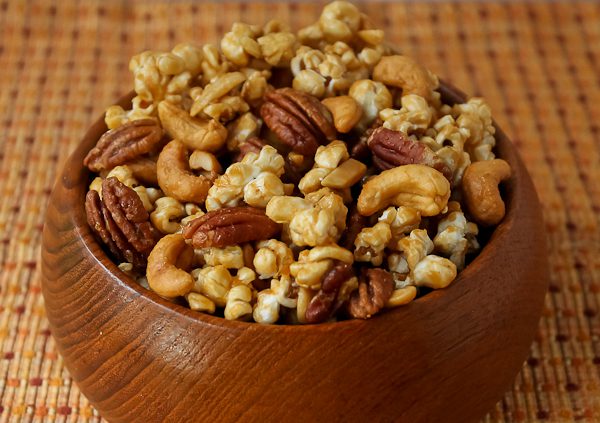 When my girls were of trick-or-treating age, I never craved all the candy.  All I wanted to do was make caramel corn.  I don't know what it is about it, but that sweet and heavy smell of caramel baking with the popcorn reminds me of the welcome cool weather of autumn.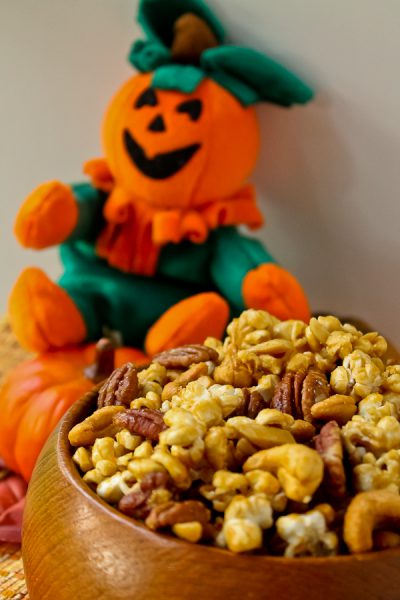 This recipe adds slivered almonds, cashews, and beautiful whole pecans to the popped corn.  It's an easy recipe and you don't even need a candy thermometer to mess with.  It just takes a little time and patience, mostly having patience to wait for it to cool so it gets nice and crispy.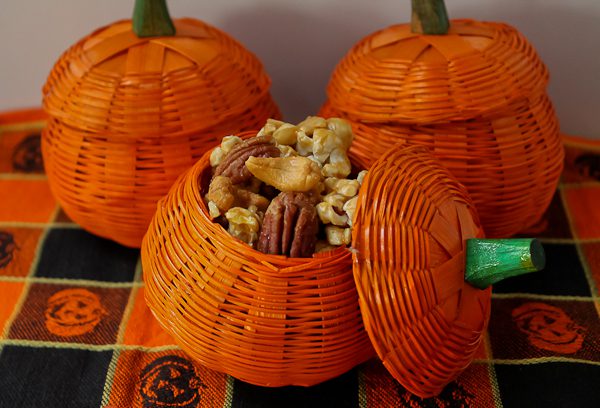 Put the cooled mixture in some cute containers or just put it in little snack bags or a big bowl and go for it!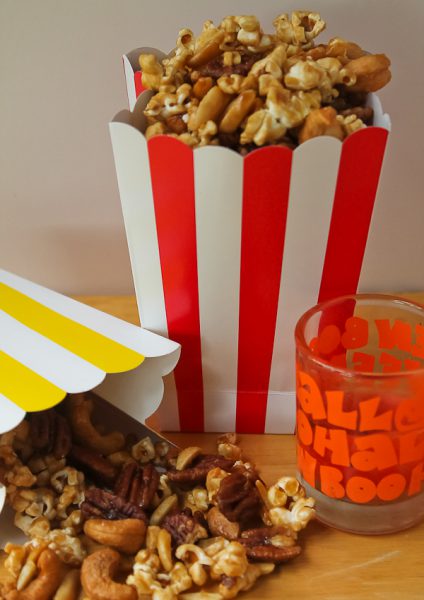 Nutty Caramel Corn
Ingredients
3 quarts freshly popped corn
1 cup blanched slivered almonds
1 cup pecan halves
1 cup cashews
½ cup salted butter
1 cup firmly packed light brown sugar
¼ cup honey
1 teaspoon vanilla extract
Instructions
Heat oven to 250 degrees F. Lightly grease a roasting pan, 14-by-11-by-2-inches.
Combine popcorn and nuts on the roasting pan; toss well and set aside.
Melt butter over low heat in a medium saucepan. Add brown sugar and honey. Bring to a boil and boil for 5 minutes without stirring. Add vanilla; stir well.
Immediately pour the hot syrup over the popcorn and nuts in pan, and stir quickly until popcorn is evenly coated. (I use 2 rubber scrapers)
Bake for 1 hour, stirring every 15 minutes. Cool completely, then break into pieces. Store in airtight containers. Makes about 4 quarts.