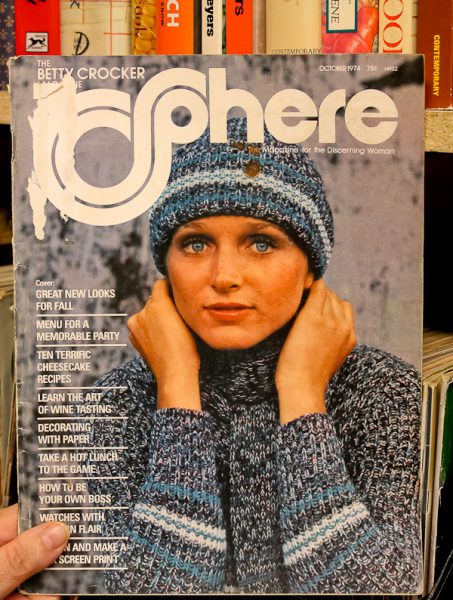 Vintage Sphere magazine in October of 1974 featured a full menu for a North African dinner party, ten cheesecake recipes, fall picnic fare, a thirty-ingredient lamb curry with six additional assorted condiments, and my favorite, a dozen recipes using wild rice.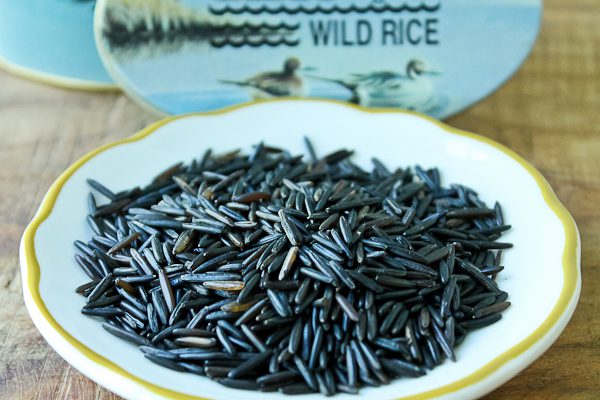 Wild rice is a culinary delicacy and one of the truly American foods.  Even though most recipes treat it as rice, it is not a rice at all.  Wild rice is a grain.  Native Americans called it "mahnoma, the good berry."  Most wild rice is found in marshy lakes and rivers of northern Minnesota, Wisconsin, Upper Michigan, and Canada.  It grows in cool waters less than three feet deep, where the seeds lie dormant during the winter and germinate in the spring. Harvesting is a very complex process, which is why it is so expensive.  But once you taste its exotic, lusty, and nut-like earthiness, paying a little extra will be worth it.
The magazine includes exciting ways to use wild rice such as muffins, with seafood, a pudding, casserole, with artichoke hearts, a souffle, pancakes, and my favorite, a pilaf with mushrooms.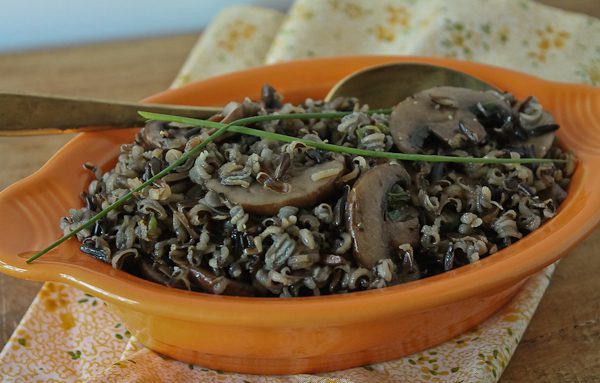 This rice dish is great with pork, ham, beef, chicken, or fish, and can also be a cold salad or a comforting hot  soup. Wild rice can also be mixed with cooked white or brown rice, if desired, but I prefer the unique color and flavor on its own.  We had this lovely pilaf with fresh caught Lake Superior trout.

Wild Rice with Mushrooms
Author:
Sphere Magazine, October 1974
Ingredients
⅔ cup uncooked wild rice
2 cups water
½ teaspoon salt
1 Tablespoon finely chopped onion
1 Tablespoon finely chopped green pepper
1 Tablespoon snipped parsley
1 Tablespoon snipped chives
¼ cup butter
8 ounces fresh mushrooms, thinly sliced
½ teaspoon salt
½ teaspoon freshly ground pepper
Dash ground nutmeg
Instructions
Wash and drain wild rice. Heat rice, water, and ½ teaspoon salt to boiling. Reduce heat; cover. Simmer until rice is tender, about 45 minutes. Drain off excess water.
Cook and stir onion, green pepper, parsley, and chives in butter over low heat for 3 minutes. Stir in mushrooms. Cover over medium heat, stirring frequently, for 5 minutes.
Stir rice into vegetable mixture. Stir in ½ teaspoon salt, the pepper and nutmeg. Serve immediately. Serves 4-6.
Note: I always make the Sphere recipes exactly as printed, but next time I would add a little more onion and green pepper, and also add a minced clove of garlic and some fresh thyme leaves to taste.