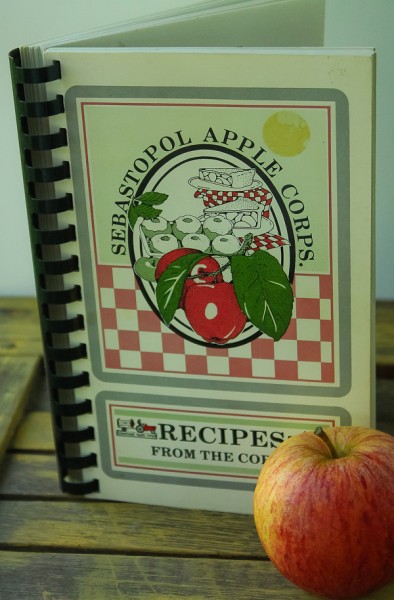 I knew this cookbook would be filled with great recipes when I found it at a book sale last time I was in California visiting my mom, because I remember attending the Gravenstein Apple Festival in Sebastopol about twenty years ago and all the delicious food available.  The Gravenstein apple is unique in Sonoma County as it was planted in the area around 1812, and it is still celebrated every summer with the popular festival.  There is always a baking competition and many of the winners are listed in this cookbook.  This particular cookie won a first prize one of the years.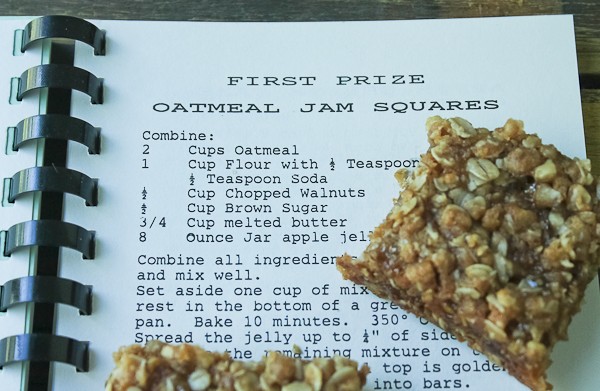 They are very easy to make with simple ingredients, and are so delicious!  First make a crumbly oatmeal mixture and pat most of it into a 9-inch pan, reserving a cup for the topping.  The crust is partially baked, then apple jelly is spread on top.  The reserved topping is scattered on top and baked again.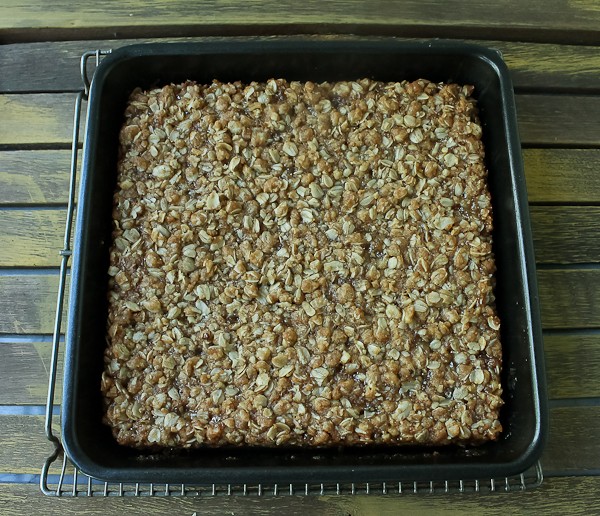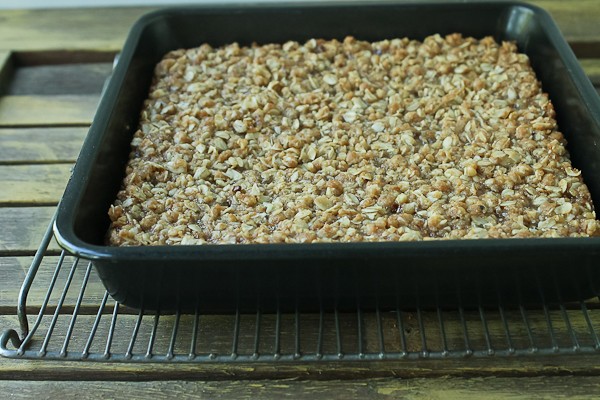 After it is baked, be sure and use a small spatula to gently pull in the sides a little so it won't stick as it cools.  Let it cool completely before cutting into squares.  I know it's always tempting to try a nice warm cookie, but the flavor actually gets better as it cools.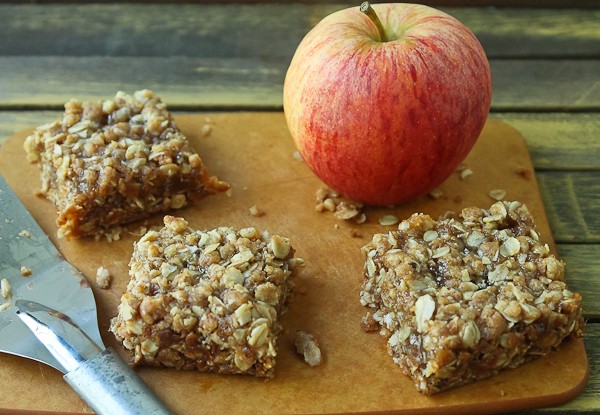 The squares are buttery, moist, chewy, and oh-so-good!  They won't last long!

Oatmeal Apple Jam Squares
Ingredients
2 cups oatmeal (old-fashioned, not quick-cooking)
1 cup all-purpose flour
½ teaspoon salt
½ teaspoon baking soda
½ cup chopped walnuts
½ cup packed light brown sugar
¾ cup unsalted butter, melted (1-1/2 sticks)
8 ounce jar apple jelly
Instructions
Heat oven to 350 degrees F. Grease a 9-inch square baking pan.
Place oatmeal in large bowl of electric mixer. Stir together flour, salt, and baking soda; add to bowl. Add walnuts, brown sugar, and melted butter. Mix well. Remove 1 cup of the mixture to a small bowl and set aside.
Place the remaining mixture in the prepared pan and pat down evenly. Bake for 10 minutes. Remove from oven and spread on the apple jelly to within a ¼-inch of the edges. (Note: I put the jelly in a small bowl and whisked it first to break it up and it spreads much better). Evenly sprinkle on the reserved 1 cup of crumbled mixture on top of jelly. Return pan to oven and bake for another 20 to 24 minutes or until golden brown. Remove to a wire rack. While still warm, take a small spatula and gently pull in the edges to loosen slightly. This makes it easier to cut into squares when it cools. Cool completely in pan before cutting into squares.