Here is my last rhubarb recipe for the season from one of my favorites, Southern Living magazine.  I fell in love with their photo and after making it, the recipe.  The denseness is like a pound cake with the addition of cream cheese making it even better. The wheel appearance looks beautiful.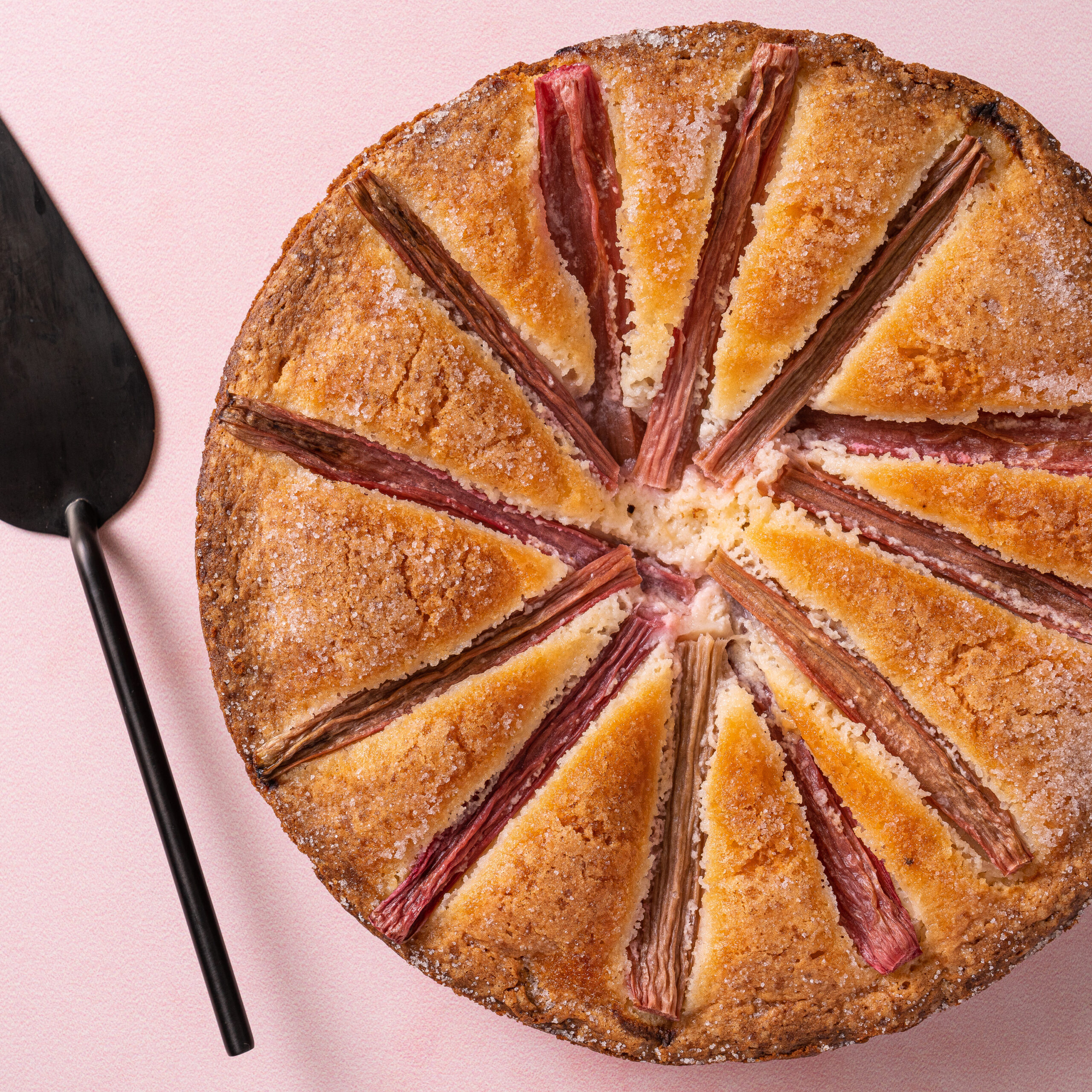 I'll miss experimenting with rhubarb, but now onto berries and peaches!  Thank you for this recipe, Southern Living!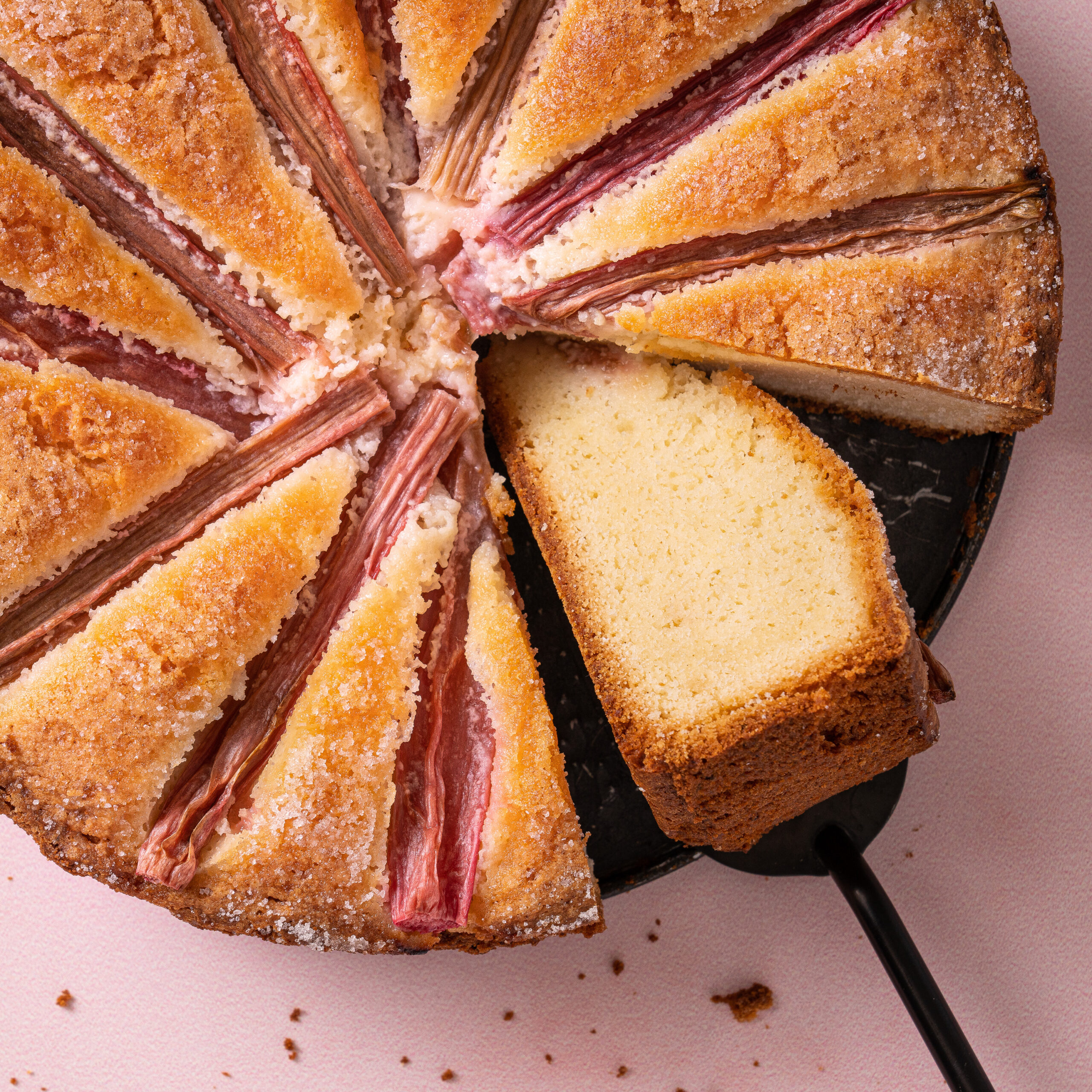 Don't you want a bite?!

Rhubarb Cream-Cheese Spoke Cake
Author:
Southern Living Magazine
Ingredients
2 cups all-purpose flour
1-1/2 teaspoons baking powder
1-1/8 teaspoon kosher salt, divided
1 (8-ounce) package cream cheese, softened
¾ cup, plus 1-1/2 Tablespoons unsalted butter, softened, divided
2 cups, plus 1-1/2 Tablespoons granulated sugar, divided
3 large eggs
2 teaspoons vanilla extract
12 (4-1/2 x 1-1/2-inch) pieces rhubarb (about 2 large stalks)
Instructions
Preheat oven to 325 degrees F. Line bottom of a 9-inch springform pan with parchment paper. Coat paper and sides of pan with cooking spray; set aside. Whisk together flour, baking powder, and 1 teaspoon of the salt in a medium bowl. Beat cream cheese and ¾ cup of the butter with a stand mixer fitted with paddle attachment on medium speed until light and fluffy, about 2 to 3 minutes. Gradually add 2 cups of the sugar, beating until combined, about 1 minute. Add eggs, 1 at a time, beating well after each addition. Beat in vanilla. Reduce mixer speed to low; gradually add flour mixture, beating just until combined. Batter will be thick.
Spoon batter into prepared pan; spread into an even layer using a small offset spatula. Bake in preheated oven 30 minutes. Remove from oven, but do not turn off oven. Arrange rhubarb pieces in a spoke-like pattern over top of batter, overlapping slightly in center of pan. Microwave remaining 1-1/2 Tablespoons butter in a small bowl on HIGH until melted, about 30 seconds; brush over rhubarb. Stir together remaining ⅛ teaspoon salt and 1-1/2 Tablespoons sugar in a small bowl; sprinkle over top of rhubarb and batter. Return to oven; continue baking at 325 degrees for 1 hour, 10 minutes, or until a wooden pick inserted in center comes out clean. Remove from oven. Transfer to wire rack and cool 20 minutes. Remove sides of pan and let cake cool completely, about 1 hour 30 minutes.