I am a fairly recent convert to rhubarb.  I'm not sure why it took me so long.  My Great Aunt Margie had a huge garden in rural Iowa that included it, but as a child I thought it was just a funny-colored celery.  To my dismay, many wonderful rhubarb recipes have passed me by over the years.  Not anymore.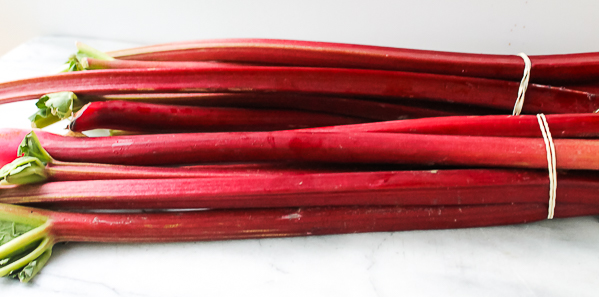 I first started with recipes a couple years ago that were a rhubarb-strawberry combo to get a taste for it, like jam and pies.  They were all good but I now have developed a taste for pure rhubarb.  A couple things changed my mind.  One is that my son-in-law Joe loves rhubarb.  He prefers it by itself with no other added fruits.
For my first baked offering to Joe, I found a delicious-sounding recipe for a rhubarb crumble in a Chicago Tribune Food Guide, clipped it out and set aside for when I found some rhubarb.  Lo and behold, not long after my friend Jean called and offered some from her garden.  Once again while reading the Tribune Sunday paper a while back,  on the cover of the Parade magazine insert was one of my favorite actors, Liam Neeson, with an interview inside.  One of the questions asked of him was if he had a guilty pleasure.  He replied that he loves getting up at 2:30 am and eating a rhubarb crumble.  Okay, that was enough for me.  I went and found that recipe I had clipped earlier and got to work.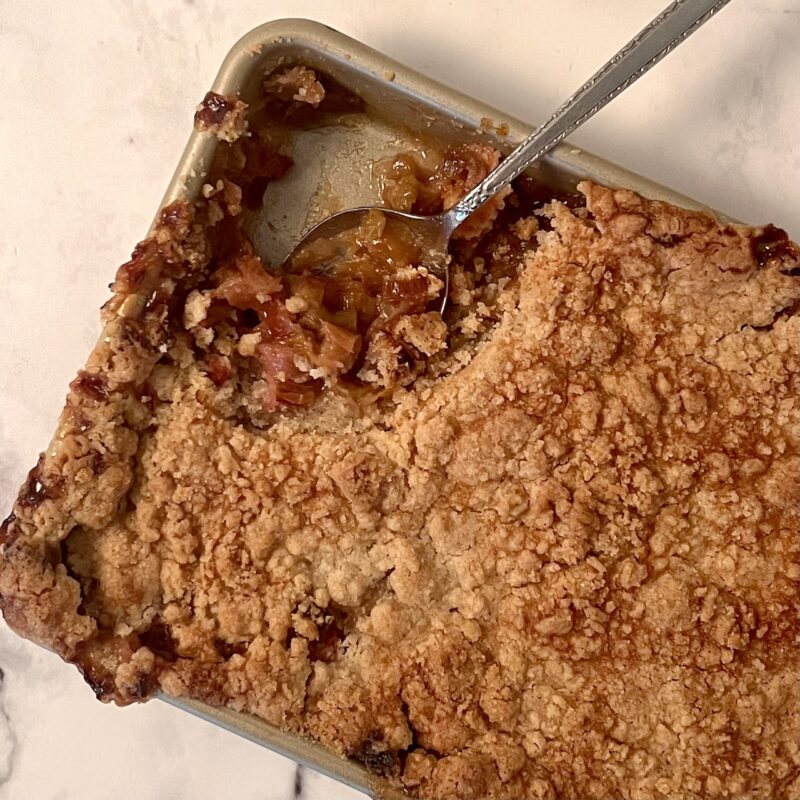 It was Joe-approved as delicious!  I hope Liam would think so too.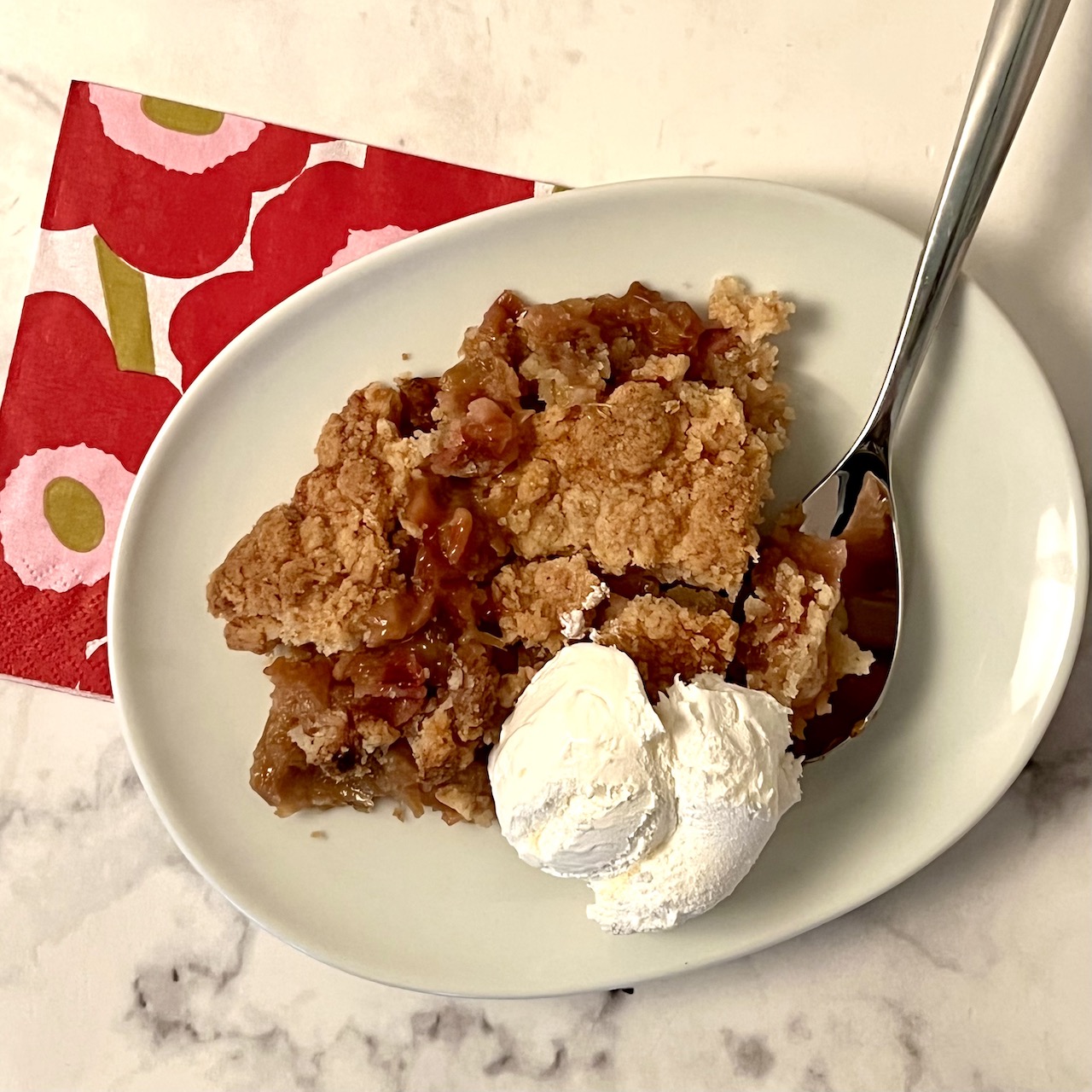 The crumble is so nice and crispy and a scoop of vanilla ice cream is perfect.
I'll hurry and post another rhubarb recipe in a couple days as it will be hard to find fresh soon.

Liam Neeson and the Rhubarb Crumble
Ingredients
Filling:
6-1/2 cups rhubarb cut into 1-inch cubes (about 2 pounds)
1-1/4 cups granulated white sugar
3 Tablespoons all-purpose flour
Topping:
1 cup all-purpose flour
¼ cup granulated or brown sugar
¼ teaspoon baking powder
pinch of salt
pinch of ground ginger
pinch of cinnamon
½ cup cold unsalted butter, cut into very small pieces
½ cup finely chopped pistachios (optional)
Instructions
For the filling:
Toss the rhubarb cubes with sugar and flour; set aside and let macerate while you make the topping, about 20 minutes.
For the topping:
Put flour, sugar, baking powder, salt, ginger, and cinnamon in a bowl; stir together. Add butter and work into flour with fingers or a fork as if making pie dough. The mixture will be loose and crumbly. Stir in the pistachios, if using.
To Bake:
Heat oven to 375 degrees. Transfer sugared rhubarb to a 9-inch baking dish, about 3-inches deep. Sprinkle topping loosely over fruit. Place dish on a baking sheet to catch drippings and bake for about 1 hour, until topping is golden and filling is visibly bubbly at the edges. Cool slightly, then scoop up and enjoy with vanilla ice cream, or whipped cream.