Tag Archives | zucchini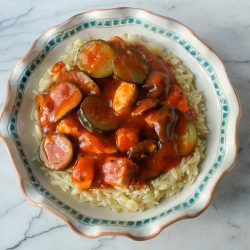 Sometimes I get tired or lazy and grab a can of tomato soup and invent something for dinner.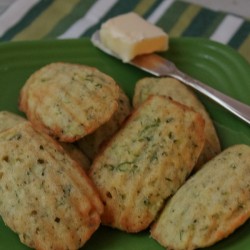 Who says madeleines need to be sweet? Here is a savory variation using zucchini, Parmesan, and fresh basil. Try them with a soup or salad on a chilly day.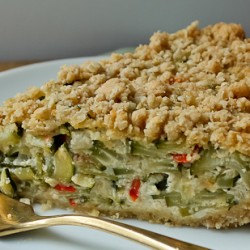 It's Meatless Monday! This warm vegetable torte has a cheesy sour cream zucchini filling and a topping and crust of whole wheat flour and oatmeal.
Why I Started This Blog
I love cookbooks. I mean I really love them. I love to read them, treasure them, learn from them, and, of course, cook from them. To me, cookbooks take on a life all of their own. They are history, family, and memories. I have been collecting cookbooks and writing down treasured recipes of family, friends, and neighbors since about age twelve, which means I now own thousands of cookbooks, recipes, and clippings. Now I want to share them with you along with the many other culinary treasures of my cellar." - Debbie Vanni