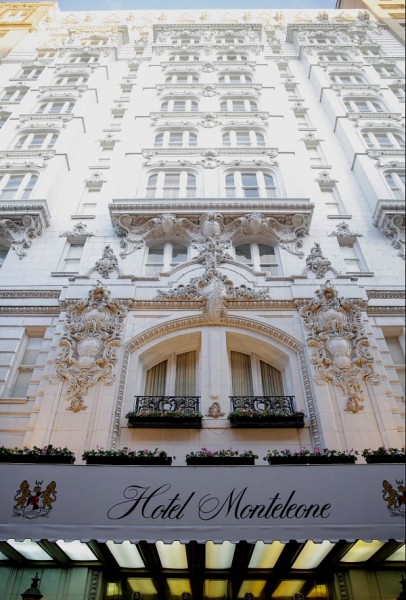 My first trip to New Orleans could not have been more memorable.  It was where my daughter Kara was married.  I can't explain in words the joy of this day.  As you might guess, there are hundreds and hundreds of wedding photos, but I wanted to share some of them with you.

At the gorgeous Hotel Monteleone in the French Quarter, Kara was in the Eudora Welty suite getting ready.  The dress was hanging, just waiting for the bride.  It almost looked surreal.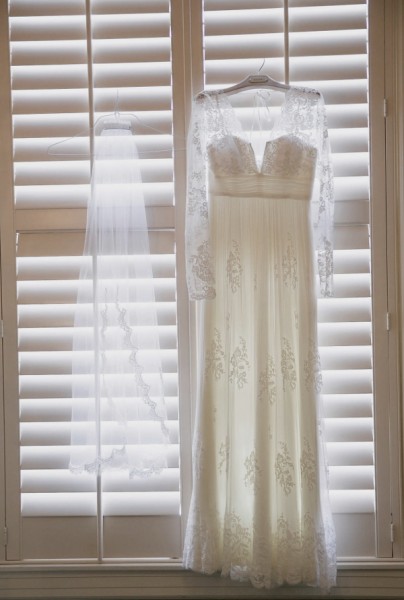 The hairdresser arrived and started on everyone's hair.  Both girls opted for an updo and looked stunning.  Kristina helped Kara along the way with all the little details.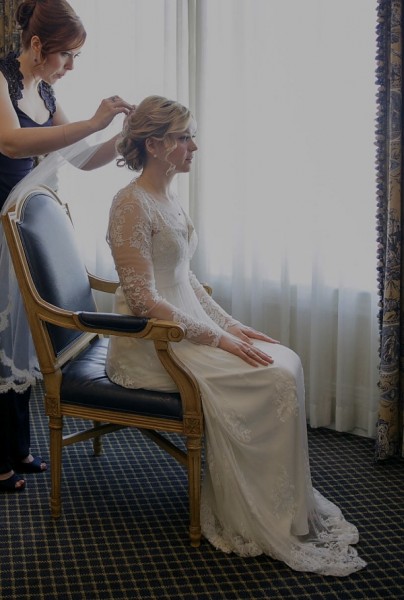 The beautiful bouquets were delivered soon after.  Kara wanted perfect white tulips.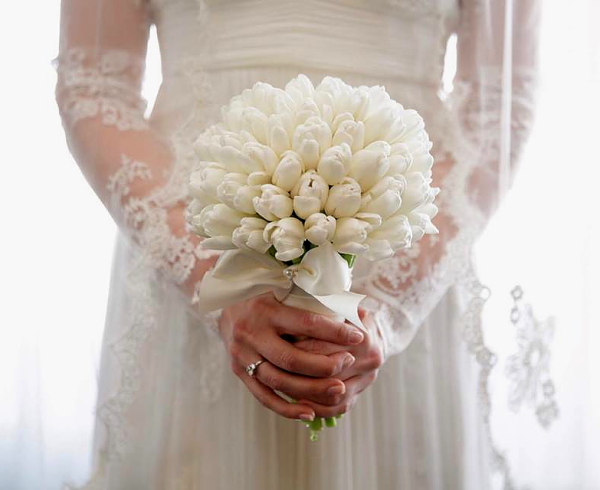 Time for the earrings.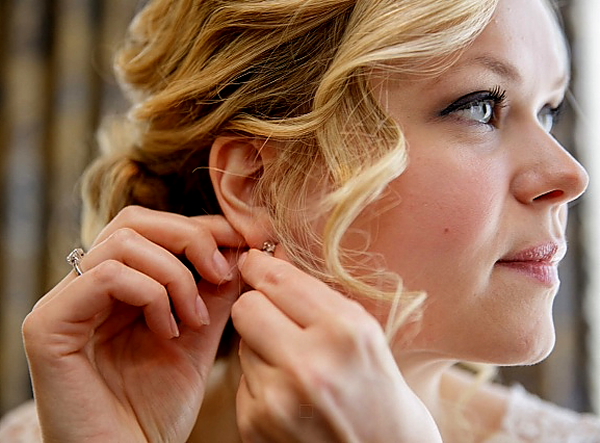 Kristina helping Kara with back of her dress.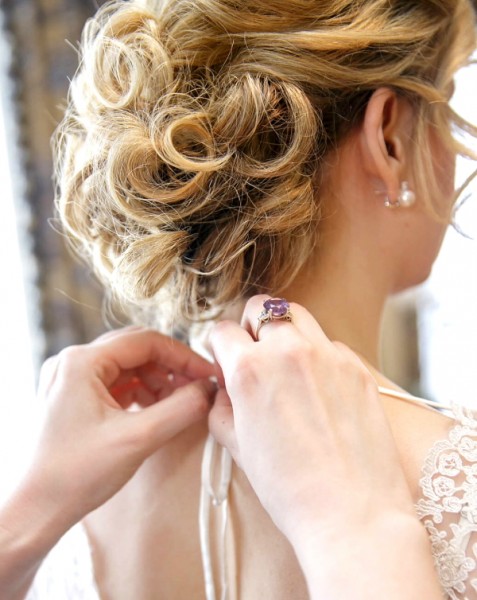 The beautiful bride, all ready.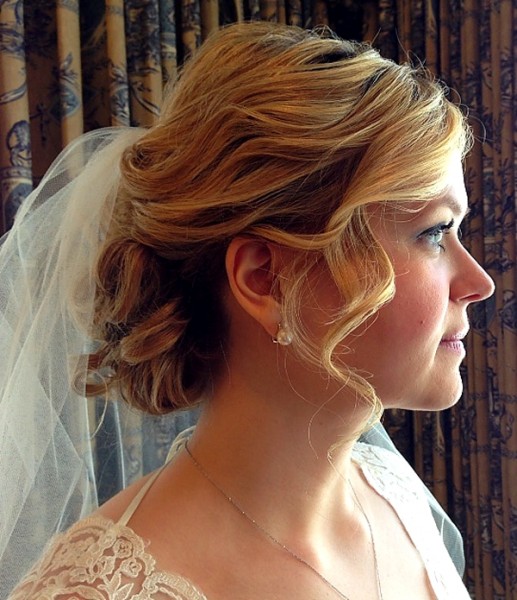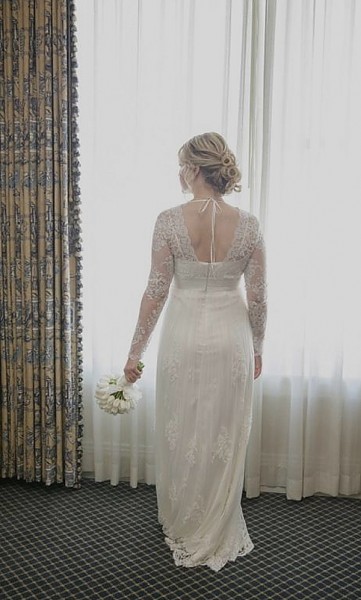 Meanwhile, the groom was also getting ready, and showing off the inside of his jacket.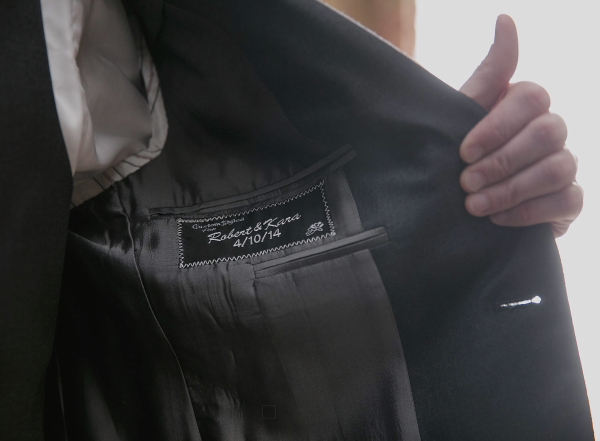 We arrived at the lovely church and peeked into the sanctuary.  The pews were also adorned with Kara's white tulips.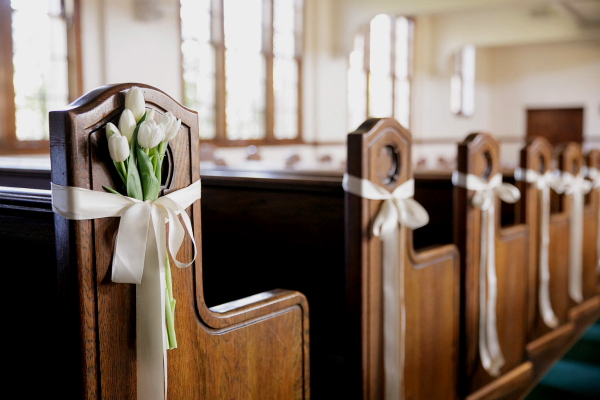 While all the last minute touches were happening, I looked up and saw the darling little flower girls peeking into the sanctuary from up above, hoping to get a glimpse of the bride.  Nothing like curious little minds!  Aren't they adorable?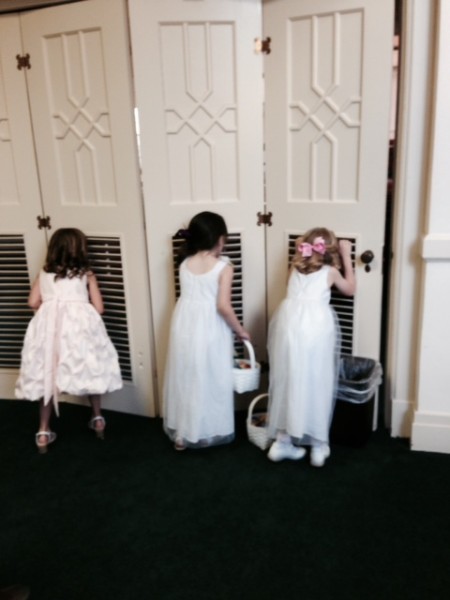 Now it was time for Daddy to walk his girl down the aisle.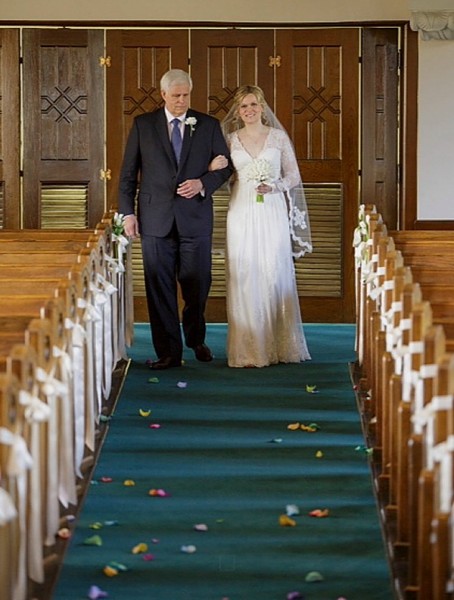 And give one last hug to his baby.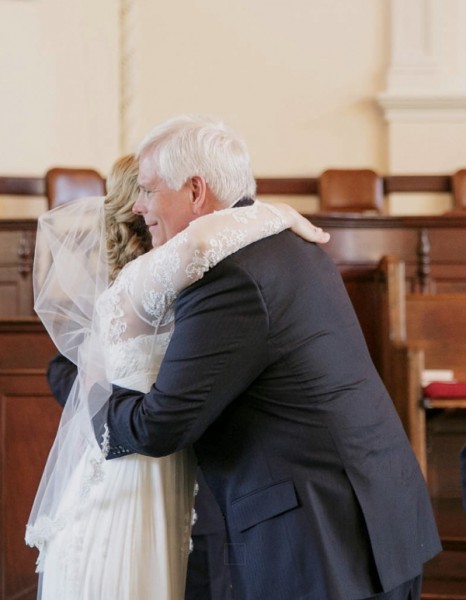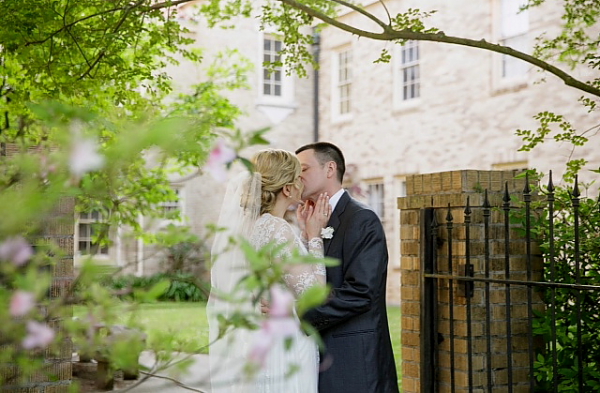 The new bride and groom out in the church garden.
And showing us their shoes!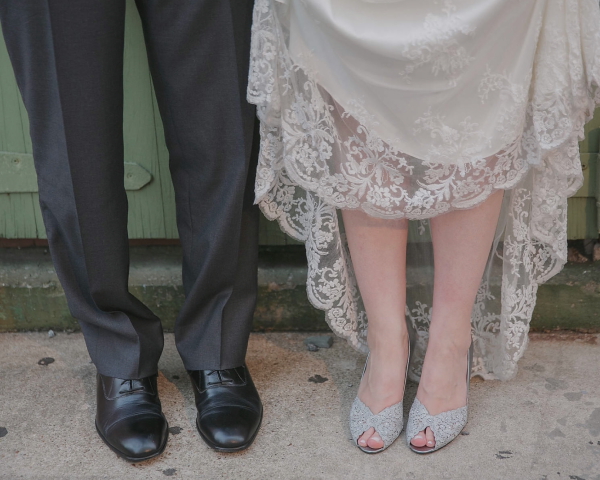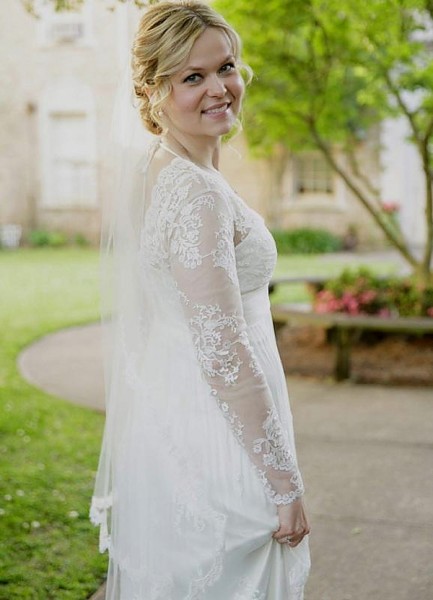 The beautiful bride.
The reception took place at historic Galatoire's restaurant.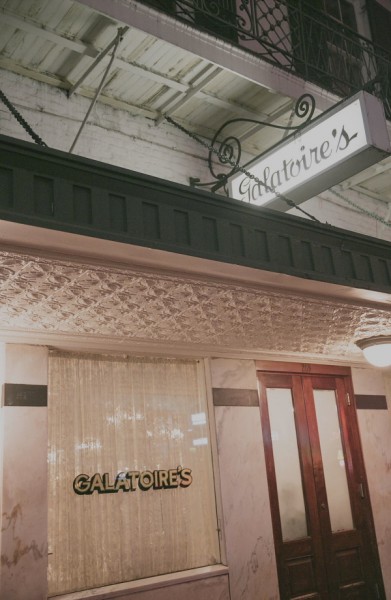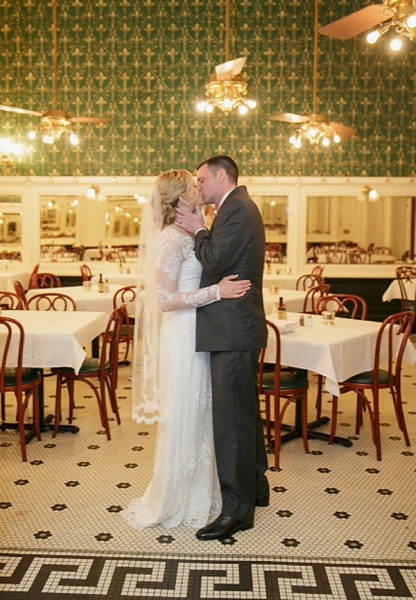 The tables were ready for the guests to arrive.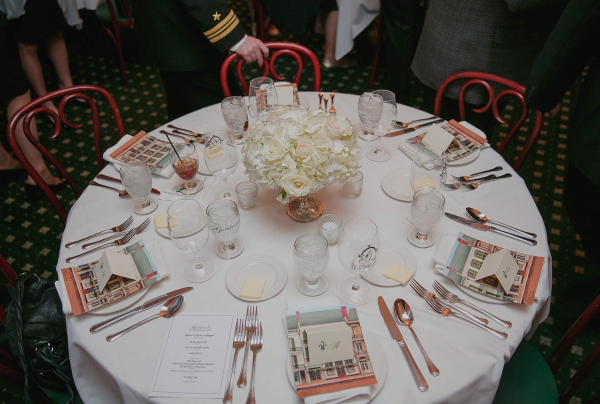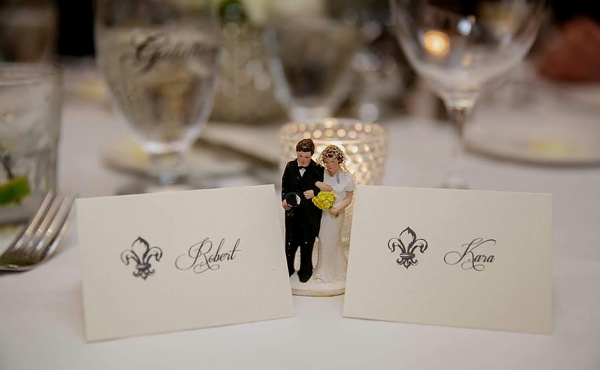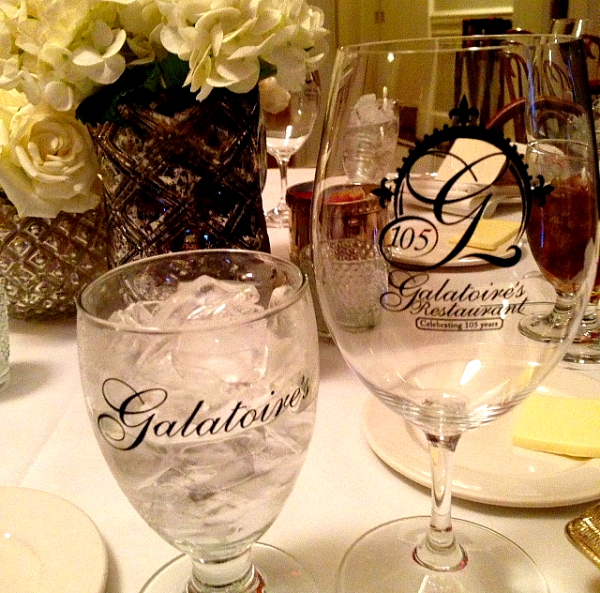 After some delicious appetizers, everyone sat down for dinner.
Menu:
Shrimp Remoulade
Duck and Andouille Gumbo
Salad Maison
Choice of:
Filet béarnaise
Gulf Fish with Crabmeat Meuniere
Chicken Breast Clemenceau
Steamed Asparagus and Cauliflower Au Gratin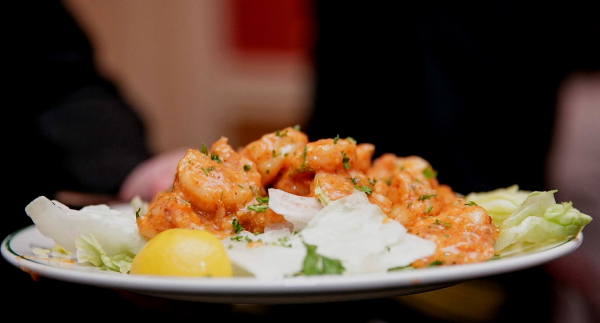 Shrimp Remoulade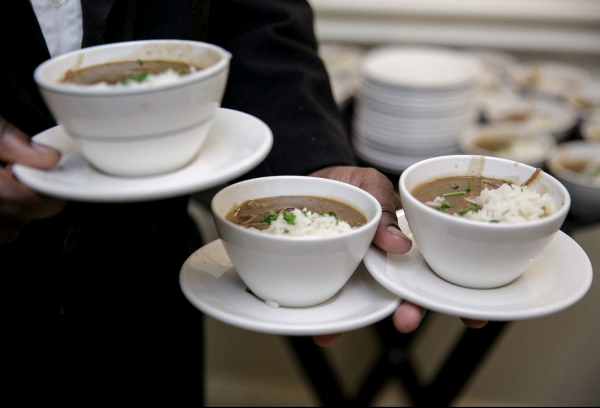 Duck and Andouille Gumbo
The wedding cake was breath-taking and hands-down the best wedding cake I have ever tasted. Ever.   The bride and groom selected the salted caramel flavor of this amazing Doberge cake.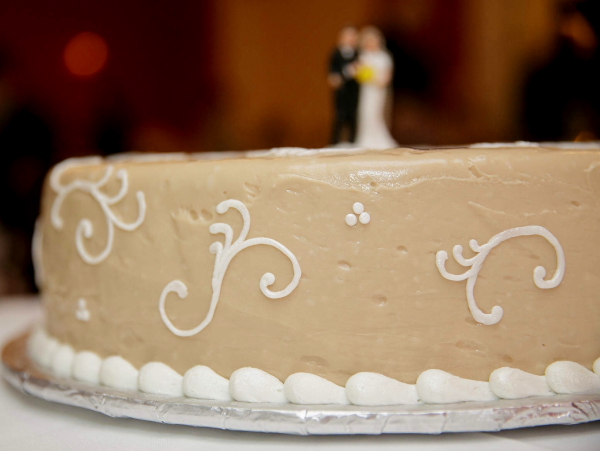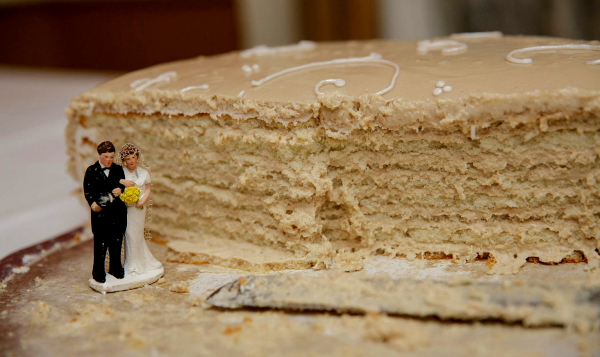 You must check out the website for this cake…
The reception dinner was beyond wonderful.  It was hard to leave the beautiful happy faces of everyone.  But as we all stepped out onto the lively street of the French Quarter, the bride and groom attracted a lot of attention in their wedding clothes.  We walked the short block back to the hotel, while strangers, jazz bands, and even a man in a Spiderman costume, all rushed up and wanted their picture taken with the newlyweds.  I think people love seeing a happy couple and want to join in on fun.  It was heart-warming to see all the attention.
It was the time of our lives.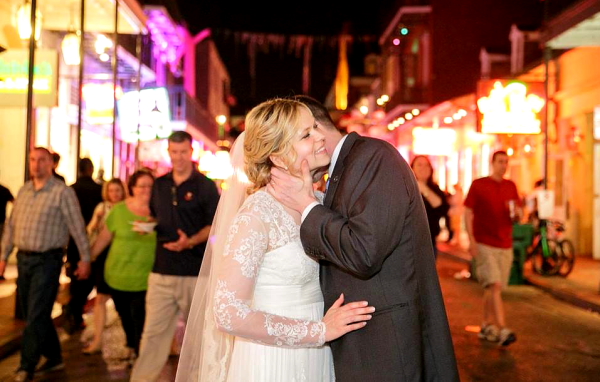 And a long and happy life together begins…