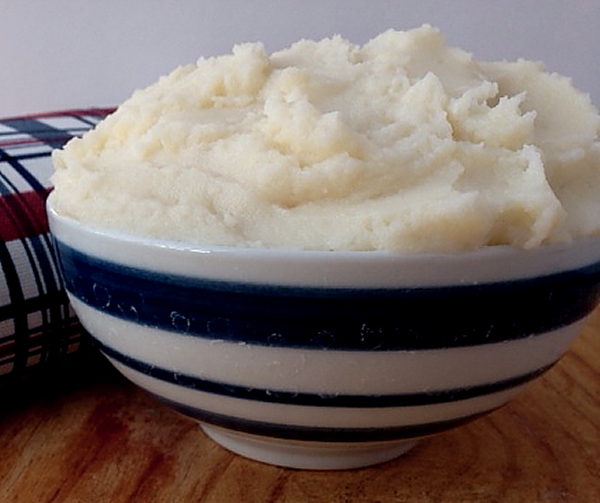 Thanksgiving leftovers.  Don't you love them?  There is nothing like having a turkey sandwich and turkey soup the next day.  Or sometimes in our house, pumpkin pie for breakfast.  But those mashed potatoes.  My mom used to make potato pancakes, which I loved.  And of course, there is always just heating them up and pouring more gravy over them.  How about something a little different?  Mashed potato doughnuts!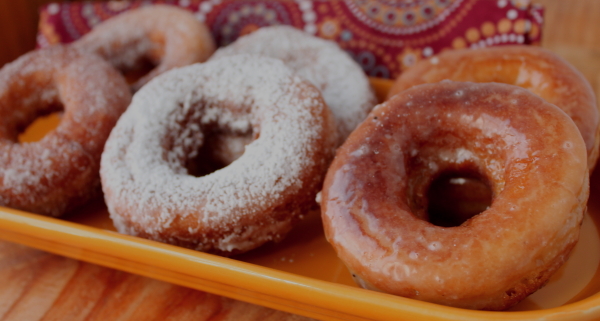 All you need is 1-1/2 cups leftover plain mashed potatoes and your family will wake up to a new Thanksgiving leftover surprise.  The other ingredients you probably already have in your pantry.  I made three different coatings – glazed, powdered sugar, and granulated sugar.  To the granulated sugar, you could add cinnamon, nutmeg, or your favorite spice.  And don't forget to make the doughnut holes!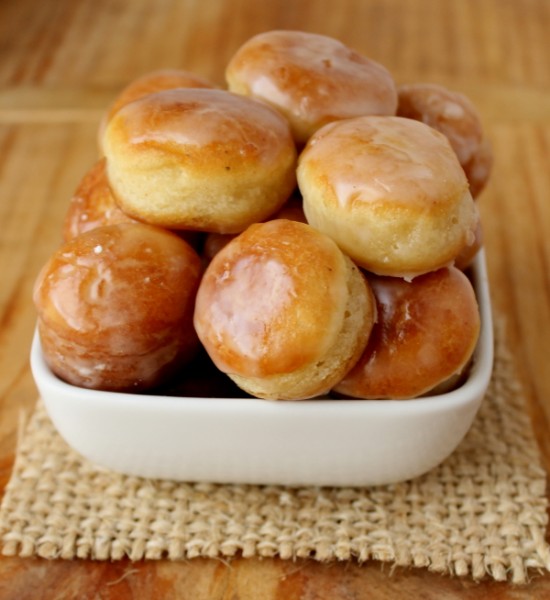 Making doughnuts is easy and fun, but it's best to have all the ingredients in place before beginning.  It's a quick process to fry them, so it's best to have the sugar, glaze, baking sheets, and whatever is needed to make it go smoothly.  You will need to make the batter the night before making the doughnuts, as it must be very cold which makes it easier to cut the shapes.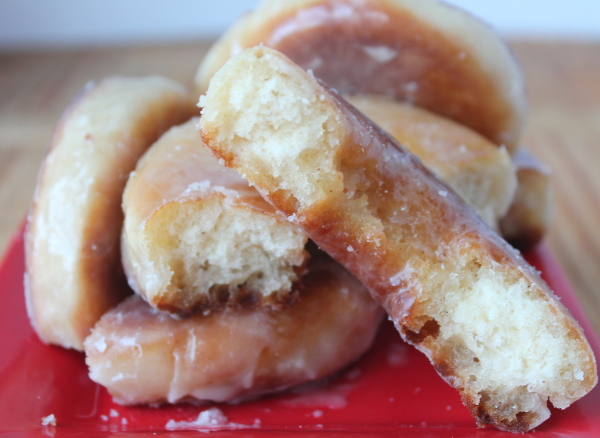 The finished doughnuts are very tender on the inside and crispy on the outside.  Making them can be a fun family project the next morning.  Kids will love to help coat the doughnuts, and might enjoy colored sprinkles on theirs.  Any leftovers can be placed in plastic bags or airtight containers.  If there are any left, that is!
Mashed Potato Doughnuts
5 cups all-purpose flour
7 teaspoons baking powder
1-1/2 cups slightly warm plain mashed potatoes
1 teaspoon salt
3 eggs, well-beaten
2 cups sugar
1-1/2 Tablespoons butter, melted
1 teaspoon grated nutmeg
1 cup milk
Oil for frying
Coatings:  granulated sugar (with added spice like cinnamon, if desired), powdered sugar, thin confectioner's sugar glaze*
Sift the flour with the baking powder and set aside.  In bowl of electric mixer, beat together potatoes, salt, eggs, sugar, and melted butter.  Add nutmeg and milk and stir.  Add flour and mix just until blended.  Spoon the batter into a bowl and cover with plastic wrap and refrigerate overnight.  When ready to make doughnuts, have all ingredients ready to go as the process goes fast once you begin.  To form the doughnuts, place about 1/3 of the dough at a time on a lightly flour surface.  Keep remaining dough refrigerated.  Using lightly floured hands, pat dough to about 1/2-inch thickness.  The dough should be stiff enough to handle, but remember the softer the dough, the more tender the doughnuts.  Cut with a doughnut cutter that has been dipped in flour, and dip after each use.  Carefully place formed doughnuts (and the holes!) on a baking sheet.  Heat a couple of inches of oil in a large pan to 375 degrees. ( I use my electric skillet and it works great).  Fry doughnuts, turning once, until golden and cooked through.  When done, transfer to a paper towel-lined baking sheet to drain briefly, then roll doughnuts in desired coating and set on another baking sheet.  Repeat with remaining dough.  Makes about 2 dozen (3-inch) doughnuts.
* For a thin glaze, for every cup of confectioner's sugar, stir in 2 Tablespoons milk and 1 teaspoon vanilla.  The glazed are my husband's favorite, so I made a couple batches of it.