As I was looking through my mom's recipe box for Christmas baking ideas, I came across one of my carrot cake recipes I had given her long ago.  It was for a Whole Wheat Carrot Cake except mom had written Whole Wheat Carrott Cake.  For whatever reason my well-read, very intelligent, great speller mom had the habit of giving carrots two T's.  We used to laugh about it whenever we came across her misspelling in other recipes that included carrots.
As I was watching one of the many Christmas movies that run all through December, imagine my surprise when one of them had a scene in a bakery with some of their baked offerings for cookies and cakes and there was Carrott!  So my mom wasn't the only one who spelled it wrong.  She would have laughed and loved it.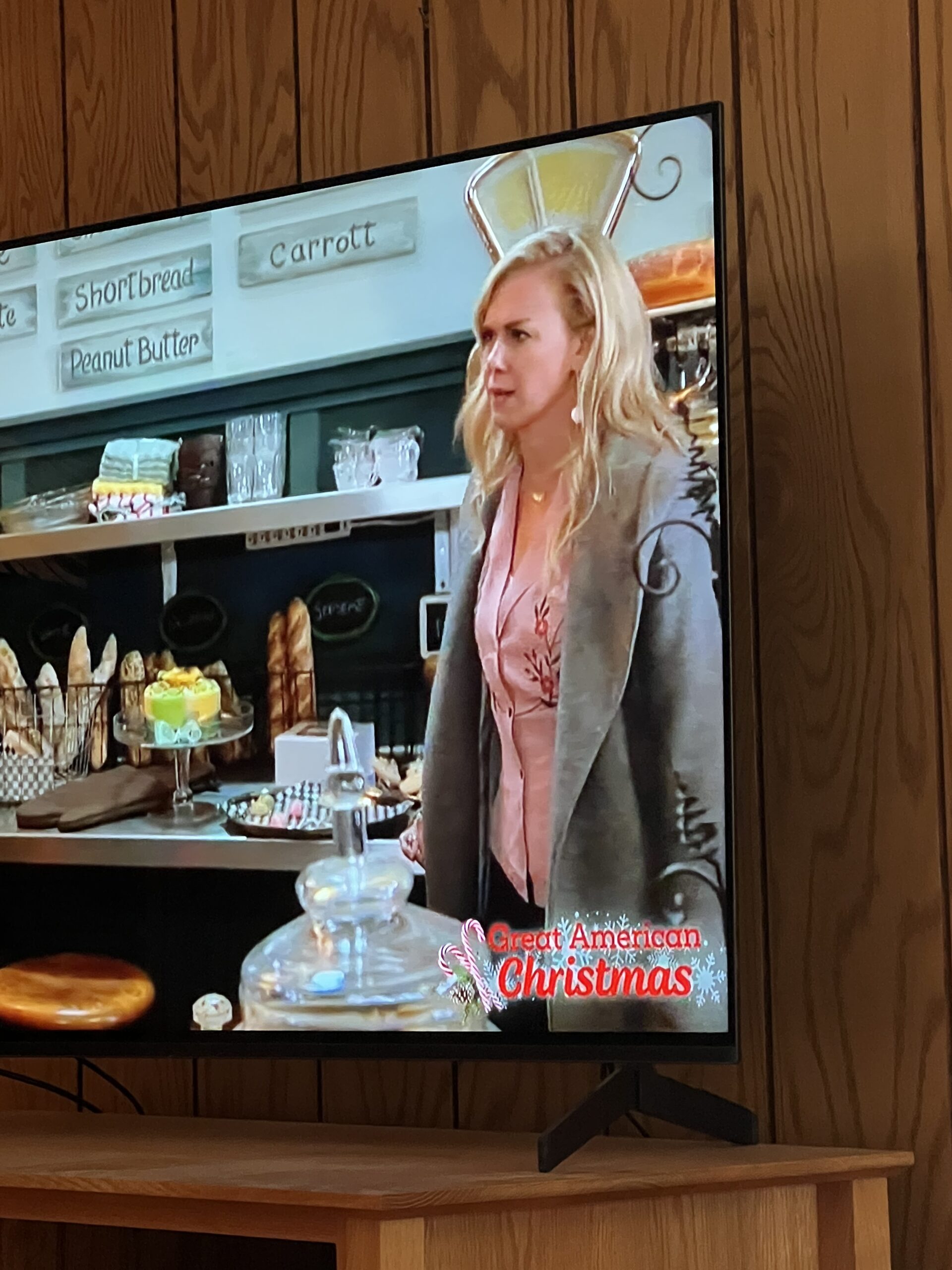 But no matter how it was spelled by mom, this carrot cake is truly delicious.  You would think a cake with all whole wheat flour would be too dense or dry, but this cake is so nice and moist that it doesn't even need that heavy cream cheese frosting; just a sprinkling of powdered sugar is perfect.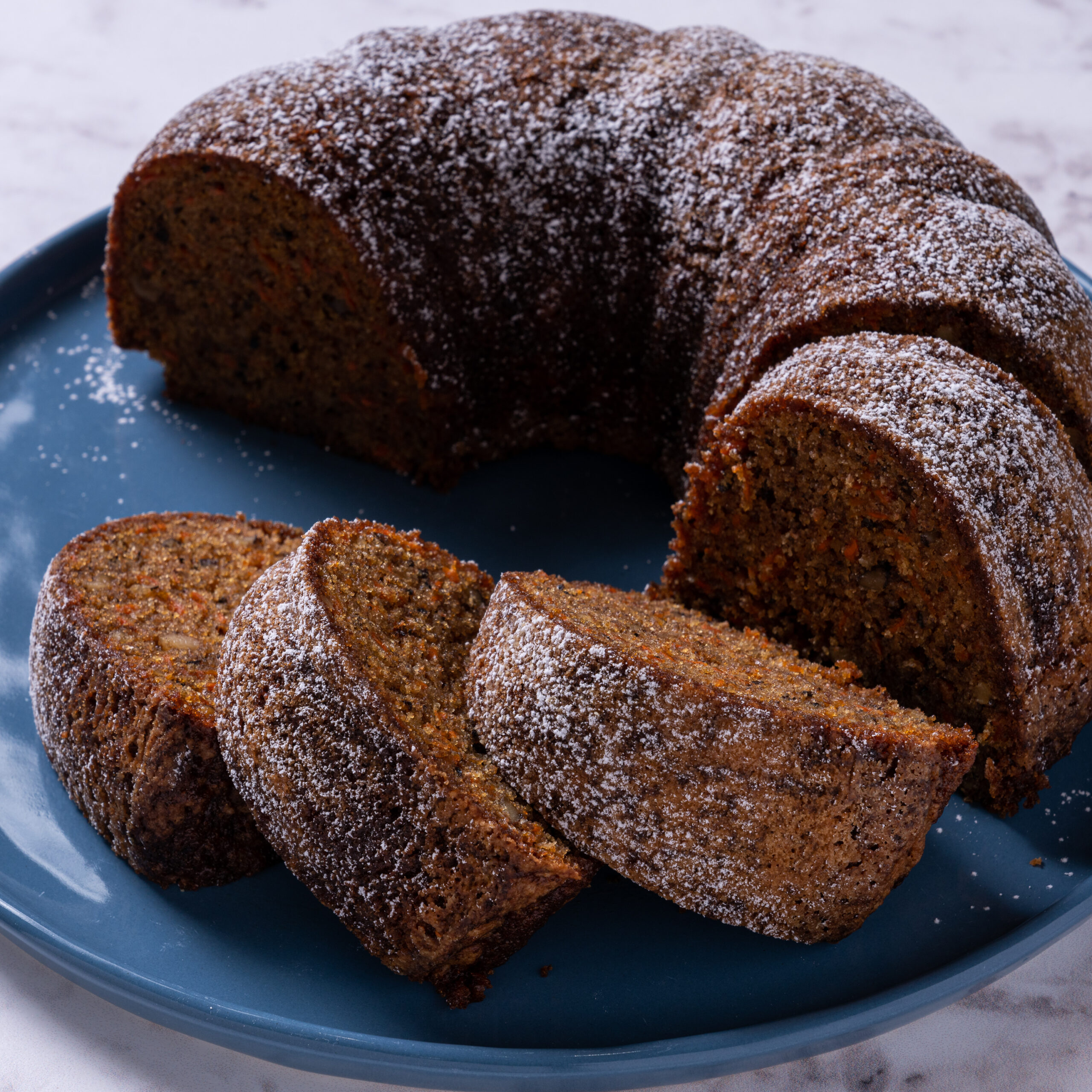 Call it carrot or carrott, it's all good.  The cake actually gets even better as it sits so make it at least a day ahead of time then enjoy nibbling on it here and there for several days.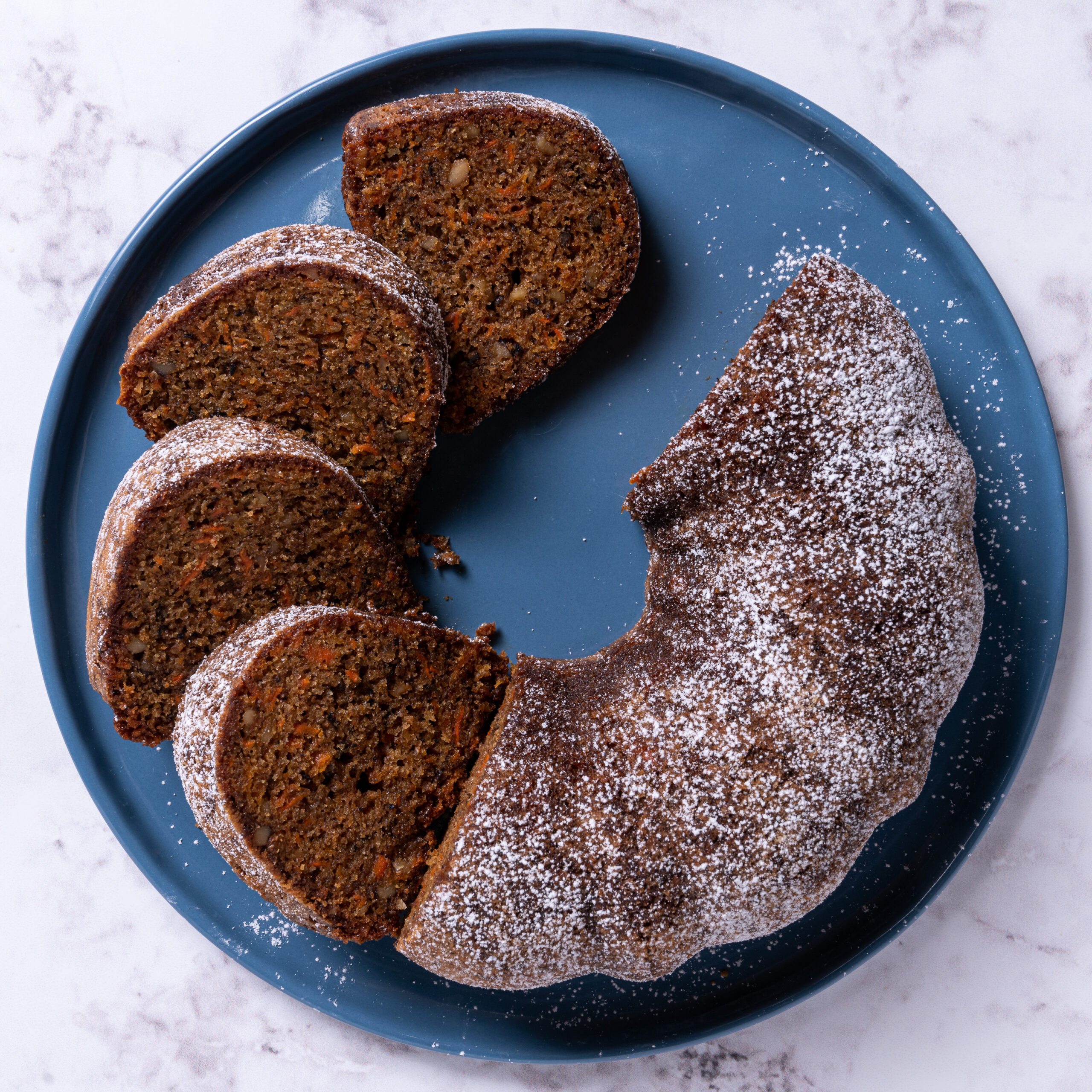 Whole Wheat Carrot Cake
Ingredients
1 cup canola or vegetable oil
1 cup granulated sugar
1 cup packed light brown sugar
1 teaspoon vanilla extract
4 large eggs
2 cups whole wheat flour
⅓ cup nonfat dry milk powder
1 teaspoon baking soda
1 teaspoon baking powder
1 teaspoon table salt
2 teaspoons ground cinnamon
3 cups finely shredded whole carrots (do not use pre-shredded carrots)
1 cup chopped walnuts
Powdered sugar for dusting
Instructions
Heat oven to 350 degrees F. Grease and flour a 12-inch Bundt pan or 10-inch tube pan; set aside.
In large bowl of electric mixer blend oil, granulated sugar, and brown sugar on low speed until mixed. Add vanilla. Beat in eggs one at a time, beating well after each addition.
In another bowl stir together flour, milk powder, baking soda, baking powder, salt, and cinnamon. Add to egg mixture and mix until well blended. By hand, stir in carrots and walnuts. Pour into prepared pan and bake for 35 to 40 minutes or until cake tests done. (start checking at 35 minutes).
Cool in pan 20-25 minutes then invert onto serving plate. Sprinkle with powdered sugar.
Cake can be served the same day but gets even better the next day and will last, covered, for at least 4 days.