I first made these dinner rolls from a Palo Alto Junior League cookbook called Private Collection, one of my all-time favorite cookbooks.  The first time I made them years ago, my daughter Kara who was in high school at the time, set the record for the most eaten.  I won't tell you how many as to not embarrass her!  After that, we renamed them Kara's Rolls instead of Party Rolls as they are named in the cookbook.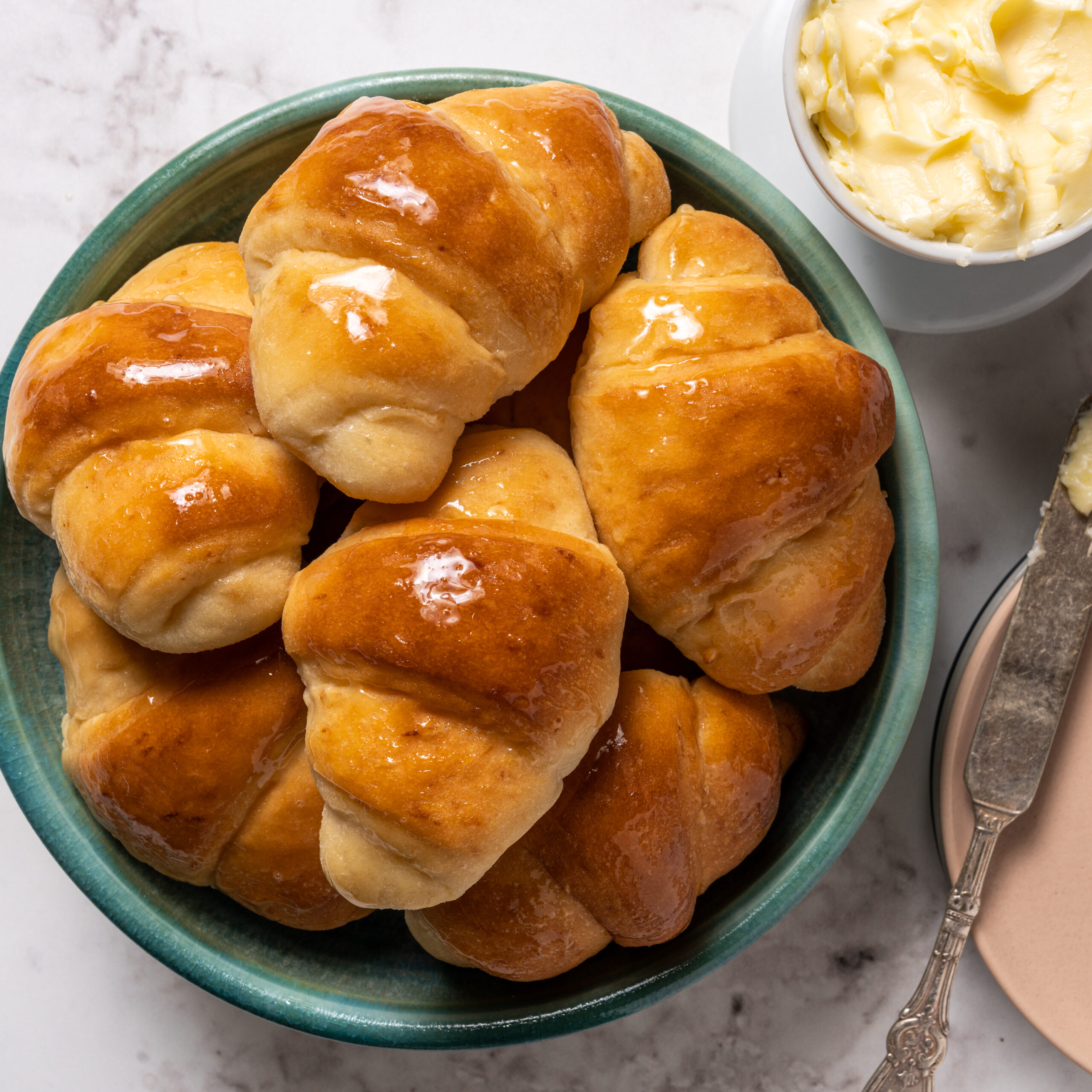 The rolls are so easy to make.  The dough is made at least 4 hours ahead of time or as long as overnight.  Later in the day or the next day, they just need to be formed, rise for a few hours,  then baked.  No kneading!  The are light, airy, and so good.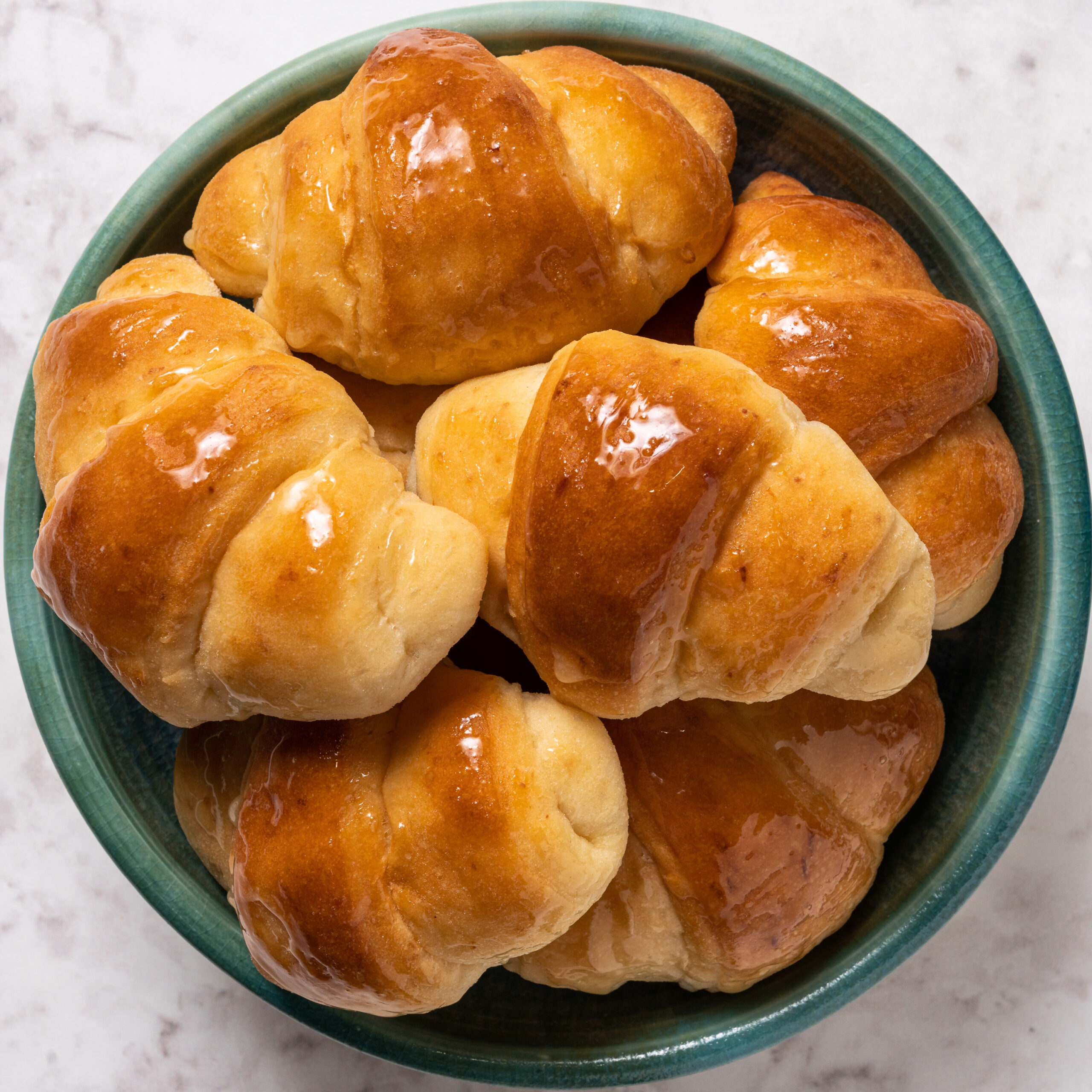 The rolls are nice to have in this busy holiday season!  They are best served warm from the oven but leftovers can be wrapped in foil and reheated in the oven.

Kara's Rolls
Author:
Private Collection from the Junior League of Palo Alto
They are called Party Rolls in the cookbook.
Ingredients
½ cup unsalted butter, softened
½ cup solid vegetable shortening (Crisco)
1 cup sugar
1-1/2 teaspoons table salt
1 cup boiling water
2 packets Active Dry Yeast
2 eggs, beaten
1 cup cold water
6 cups all-purpose flour
Melted butter for brushing on top after baking (optional)
Instructions
Dissolve butter, shortening, sugar, and salt in the 1 cup boiling water. Set aside to cool.
Transfer mixture to a mixing bowl and dissolve yeast in the cooled mixture. Add eggs, cold water, and flour. Stir just to mix. Cover bowl and place in refrigerator for at least 4 hours or as long as overnight.
Three hours before you plan to serve the rolls, divided dough into 3 equal pieces. (I weigh them), but do not knead. Using one piece at a time (keep others covered in refrigerator until ready to use), roll out on a lightly floured surface to a circle about 14 inches. Cut into 12 segments as for a pie.
Starting at the wide end, roll up each segment and place, tip side down, on ungreased baking sheets, far enough apart so they will not touch during rising or baking. Bend each to look like a crescent roll. Let rise for about 2-1/2 to 3 hours until puffy.
When ready to bake heat oven to 400 degrees F. Bake between 12 and 14 minutes or until golden brown. Remove from oven and brush each lightly with melted butter, if desired, but not necessary. Repeat with remaining dough.