When I think of Spring cooking and baking, I always think strawberries, asparagus, chives popping up in the garden, rhubarb, peas, and more.  But today to celebrate Spring it's going to be a creamy strawberry pie made with puréed fresh strawberries in the filling.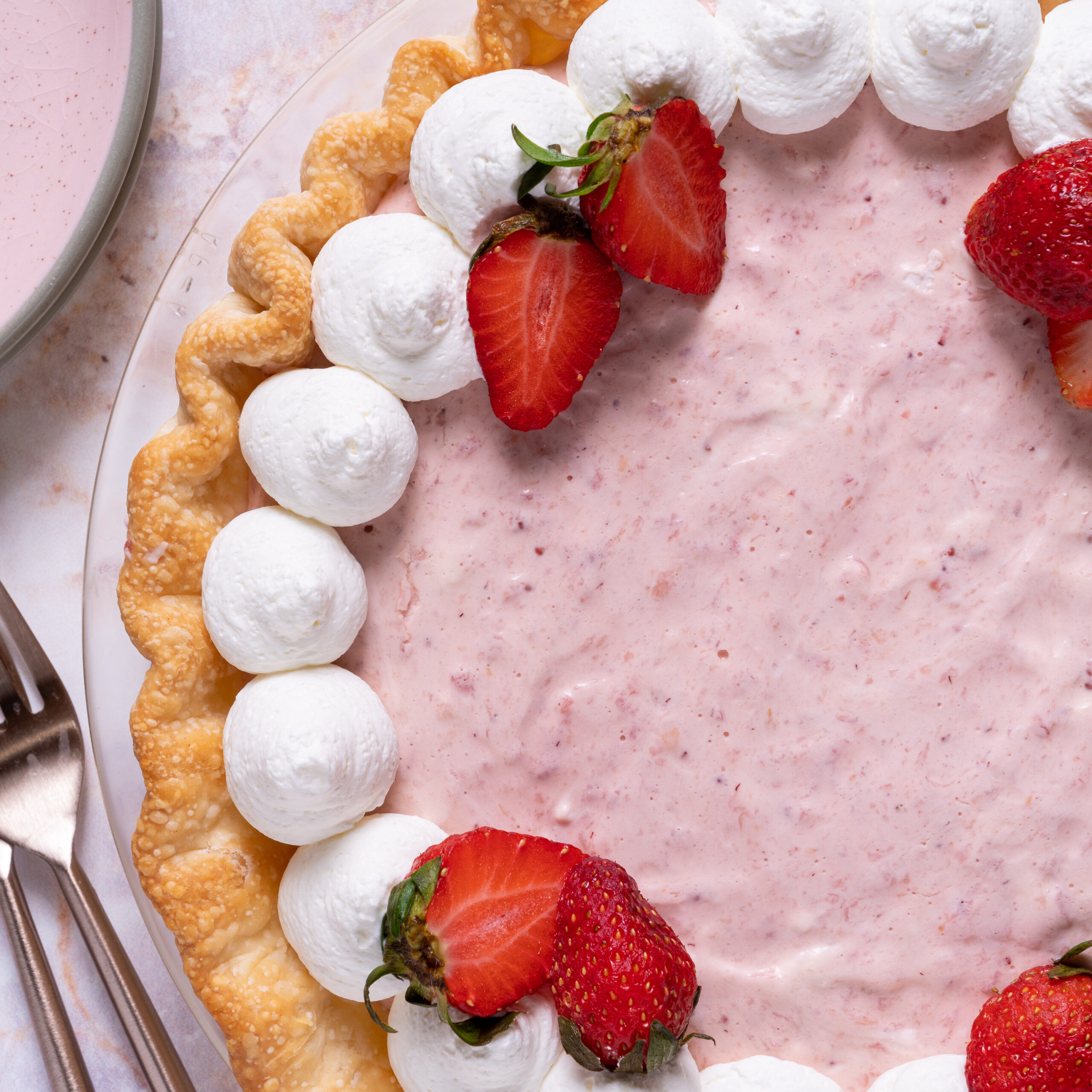 Top with whipped cream on the edges and sliced strawberries.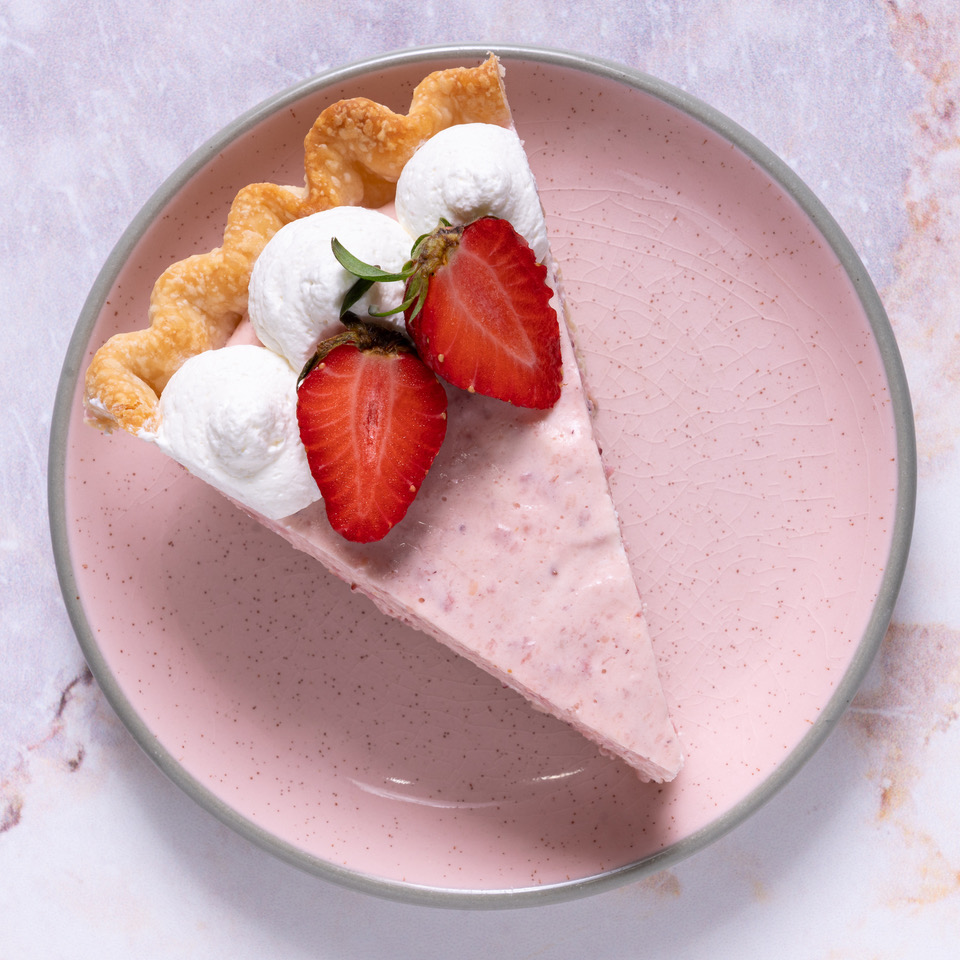 The plate looks exactly like the pie.  I didn't even do that on purpose!
The pie has to chill at least 4 hours before serving or it can even be made a day ahead.
Don't you love the happy colors of Spring?

Springtime Strawberry Pie
Ingredients
1 baked 9-inch pie shell
Filling:
½ cup granulated sugar
1 packet unflavored gelatin (from a small box of Knox gelatin)
½ cup whole milk
3 egg yolks, lightly beaten
1 Tablespoon fresh squeezed lemon juice
1 cup puréed fresh strawberries
Few drops of red food coloring
¾ cup heavy cream
2 Tablespoons confectioners' sugar
Extra whipped cream and sliced strawberries, for garnish
Instructions
Mix sugar, gelatin, and milk in the top of a double boiler and heat over simmering water until steaming hot. Mix a little hot milk mixture into yolks and return to pan. Cook and stir for 3-5 minutes until thickened.
Remove from heat and mix in lemon juice, puréed strawberries, and food coloring. Transfer mixture to a medium mixing bowl and place in refrigerator. Chill until the mixture mounds when dropped from a spoon, stirring occasionally. Watch carefully or it will set.
Whip the cream with the confectioners' sugar until firm peaks form, then fold into the strawberry mixture. Spoon into the baked pie shell and chill at least 4 hours, or it can even be made a day ahead.
To serve, whip enough heavy cream to be able to pipe around the edges of the pie. Garnish with sliced fresh strawberries. Serves 6-8.