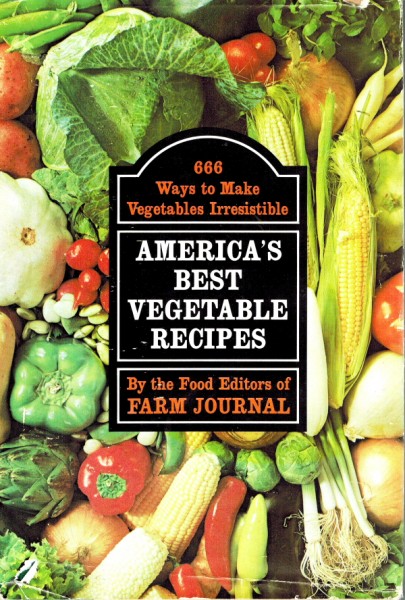 Farmer's Markets are open all around the country this time of year.  The one here in my hometown is open from June to October.  Living in Chicago, our weather doesn't allow for year-round markets, so if you have them all year where you live, consider yourself lucky.  I actually have several around the area besides the one in my hometown.  The Chicago Tribune lists all the markets in the suburbs every year and I keep the list on my refrigerator, as they are on different days.  Sometimes I will go to several in one week.   You can't have too many fresh fruits and vegetables, don't you agree?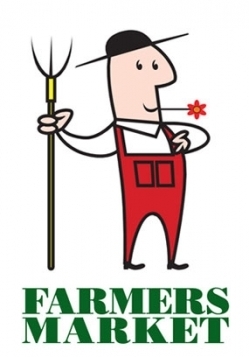 I love the old series of Farm Journal cookbooks.  One that I use all the time is recipes for canning and preserving, but they also have other specialty books for pies, breads, cookies, country cooking, cooking for company, and more.  As you would guess, the recipes are old-fashioned comfort food and this vegetable one from 1970 is no exception.  There are recipes for vegetables in main dishes, salads, salad dressings, sauces, appetizers, relishes, as well as instructions for canning and freezing.  For those in parts of the country where fresh vegetables are limited during the winter, there are also recipes using frozen and canned vegetables.  I like to stick to the fresh veggies and turned to the salad chapter first.  Since I had just bought a head of cauliflower and some blue cheese, and I happen to love olives, this salad caught my eye.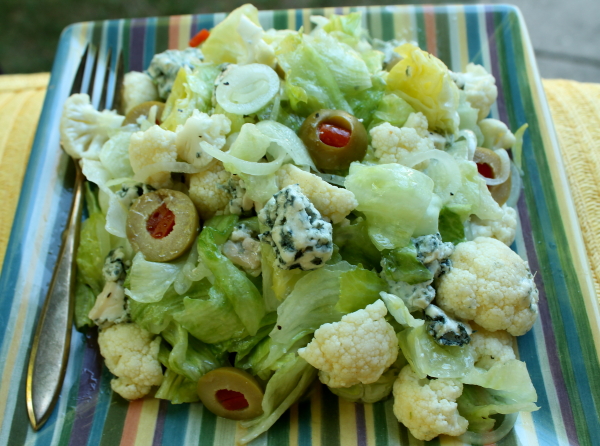 The salad was cool and crisp and perfect to have with our dinner of barbecued chicken, baked potatoes with fresh chives, and some corn-on-the-cob with an herb butter.  How's that for a comforting Midwest meal?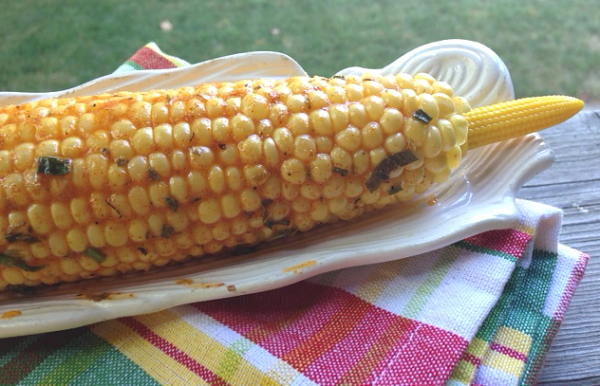 Cauliflower-Olive Salad with Blue Cheese
1/2 cup olive oil
1/4 cup lemon juice
1/2 teaspoon salt
Dash freshly ground pepper
2 medium yellow onions, thinly sliced and separated into rings
1/2 small head cauliflower,  sliced, about 3 cups
1/2 cup sliced pimiento-stuffed olives  (I like the colossal size)
1/2 cup crumbled blue cheese (I love blue cheese, so I added extra for my serving)
1 medium head iceberg lettuce, torn into bite-size pieces and thoroughly chilled
Combine oil, lemon juice, salt, and pepper in a large bowl.  Add onions, cauliflower, and olives to mixture;  marinate at least 30 minutes.  When ready to serve, toss in blue cheese and chilled lettuce.  Serve immediately.  Serves 6.
Note:  I halved the recipe since it was just the two of us; next time I think I will try it with red onion instead of yellow.
Herb Butter for Corn-on-the-Cob
1/2 cup unsalted butter
1 Tablespoon chopped flat leaf parsley
1 teaspoon salt
3/4 teaspoon paprika
1/4 teaspoon marjoram leaves
1/4 teaspoon thyme leaves
1/8 teaspoon pepper
Melt the butter and stir in remaining ingredients.  Brush on grilled corn-on-the-cob, or stir into corn that has been cut off the cob.  Makes 1/2 cup.