Give a kiss, get a kiss back!  These yummy cookies contain chopped maraschino cherries and a little of the cherry liquid, topped with a Hershey Kiss.  Easy to make and so yummy!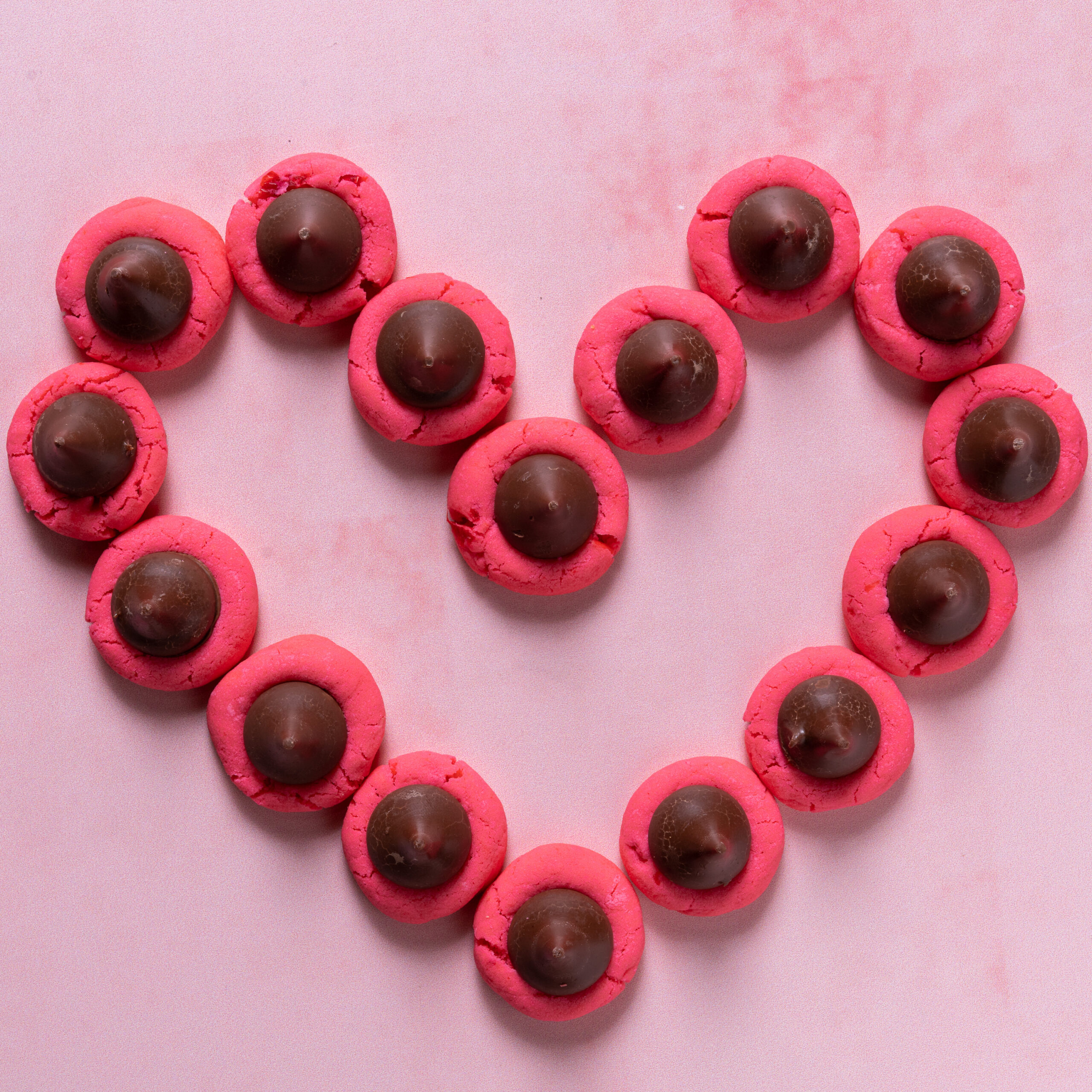 Pack them in a heart-shaped box lined with red tissue paper for a special look.  Or do like I did here, use some to form a big heart.  However you present them, it's just about guaranteed you will get a thank you kiss from your Valentine!

Cherry Chocolate Kisses
Ingredients
1 bag Hershey's Chocolate Kisses, unwrapped
1 cup butter, softened
1 cup powdered sugar
2 teaspoons maraschino cherry juice
½ teaspoon almond extract
Few drops of red food coloring
2-1/4 cups all-purpose flour
½ cup maraschino cherries, drained and chopped
Instructions
Heat oven to 350 degrees. Have the kisses unwrapped and ready to go as they have to be used immediately when the baked cookies come out of the oven. (I didn't quite use the whole bag).
In bowl of electric mixer cream together butter, powdered sugar, cherry juice, almond extract, and food coloring. Mix in flour, then add chopped cherries and blend.
Form dough into 1-inch balls and place on ungreased cookie sheets. Cookies do not spread much.
Bake for 7-9 minutes or until golden around the edges. Remove cookie sheet from oven and immediately top each cookie with a chocolate kiss, pressing down very gently. Remove topped cookies to a wire rack to cool completely. The kisses will harden as they cool.