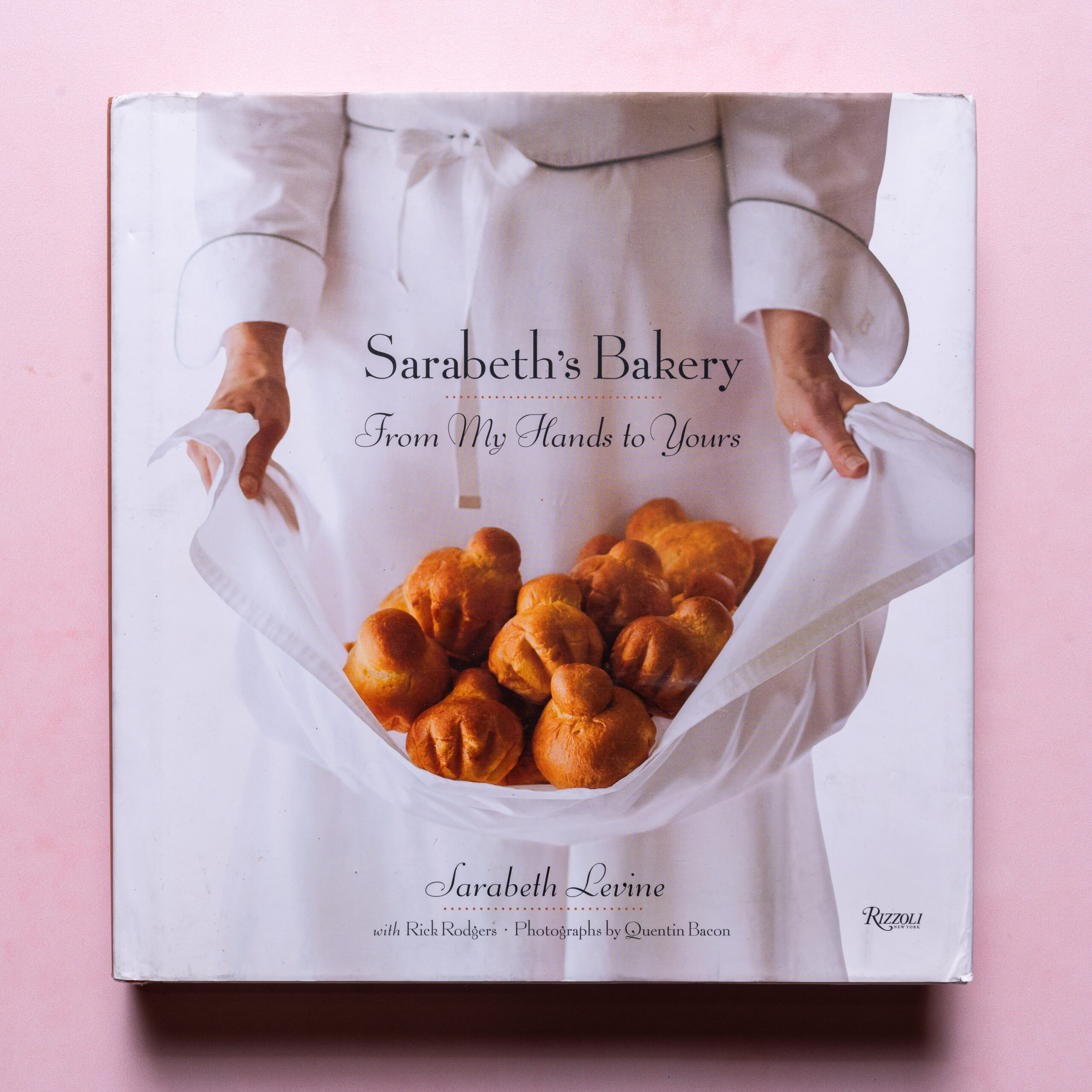 Author Sarabeth Levine has earned a James Beard Award for Outstanding Pastry Chef.  Her bakery in New York city is a destination for dessert lovers with offerings of cookies, cakes, pies, muffins, croissants, and other classics.  Also contributing to the cookbook is Rick Rodgers, an award-winning cooking teacher and author of numerous cookbooks.  Between the two of them, you will have one of the best bakery books available.
The book is a large coffee table-type with over 100 inspiring recipes.  The chapters are listed as Morning Pastries, Muffins and More, Beautiful Breads, Everyday Cakes, Party Cakes and Company, Pies and Tarts, Plain and Fancy Cookies, Spoon Desserts, Frozen Desserts, Spreadable Fruits, and Frostings, Fillings, and Sweet Sauces.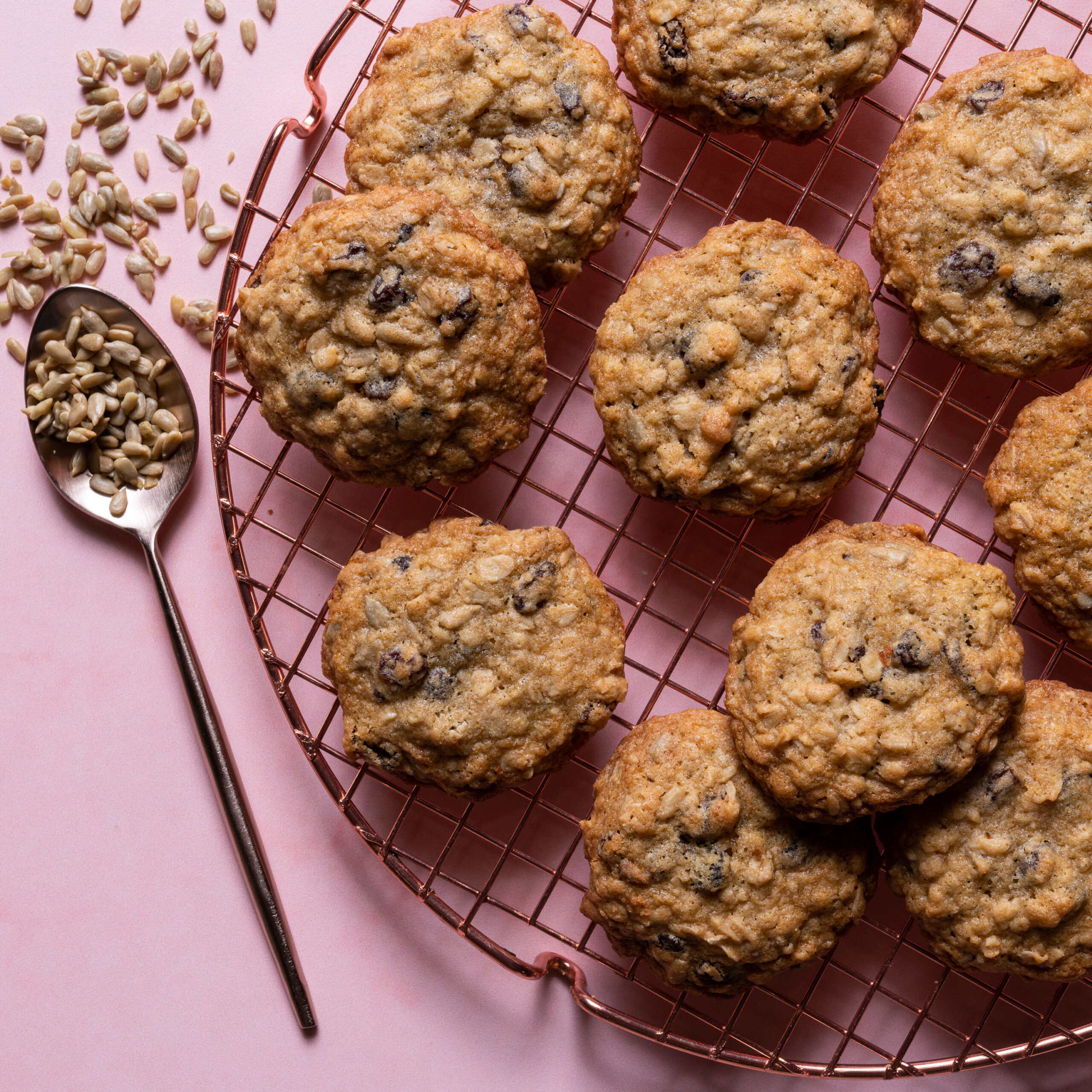 These Oatmeal-Raisin Cookies are wonderful, not overly sweet, and a perfect texture.  The chef added some sunflower seeds for a delicious nuttiness, an ingredient not found in most cookies, but is a complement for the oatmeal.
I wouldn't have this lovely cookbook if not for Elaine Wallace.  Go read about this incredible and generous woman here.  Thank you, Elaine.  You are my hero.

Oatmeal Raisin Cookies
Author:
Sarabeth's Bakery
Ingredients
⅔ cup superfine sugar
⅔ cup packed light brown sugar
1-1/2 cups unbleached all purpose flour
¾ teaspoon baking soda
¾ teaspoon fine sea salt
1-1/2 cups old-fashioned (rolled) oats
16 Tablespoons (2 sticks) unsalted butter, at room temperature, cut into ½-inch cubes
1 teaspoon pure vanilla extract
2 large eggs, at room temperature, beaten
1-1/2 cups seedless dark raisins
½ cup hulled sunflower seeds
Instructions
Position racks in the center and top third of the oven and preheat to 350 degrees F. Line two half sheet pans with parchment paper.
Rub the sugar and brown sugar together through a coarse-mesh sieve into a medium bowl. Sift the flour, baking soda, and salt into another bowl, then add the oats and stir well to combine.
Beat the butter in the bowl of a stand mixer fitted with the paddle attachment on high speed until smooth, about 1 minute. Gradually add the sugar mixture, then the vanilla. Beat, occasionally scraping the bottom and sides of the bowl, until the mixture is pale yellow and very light-textured, about 3 minutes. Gradually beat in the eggs. Reduce the mixer speed to low. In thirds, beat the dry ingredients into the creamed mixture, beating just until each addition is incorporated. Mix in the raisins and sunflower seeds. Do not overmix.
Using a 2-inch diameter ice cream scoop, portion the batter onto the prepared pans, placing the cookies about 1-1/2 inches apart. Bake, switching the position of the pans from top to bottom and front to back about halfway through baking, until the cookies are light golden brown, about 12-15 minutes. Cool completely on the pans. The cookies can be stored in an airtight container at room temperature for 4-5 days.